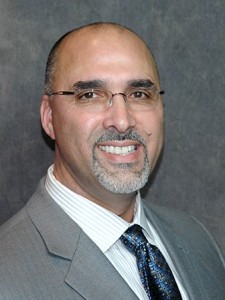 By Alicia Figurelli
Greco Publishing
With collision facilities under more pressure than ever before to increase productivity while reducing cycle time and waste, adopting Lean systems can go a long way in coping with the growing demands of running a business.
Despite all the great information out there, however, actual application of Lean concepts on the shop floor can be a huge — and, for many, intimidating — task.
With this challenge in mind, Sherwin-Williams has come up with a plan to help repair facilities turn the wide-sweeping concepts of Lean shop processes into real world tools for survival and success.
Lee Rush, manager of Business Consulting Services for Sherwin-Williams said becoming a process-driven shop can become a realistic goal, with the proper structure, strategy and understanding of resources in place.
"For years, we've had the Lean gurus thrust grand theories and philosophies on us," Rush said. "They sometimes speak 'at' shops from 30,000 feet, with little empathy for real-world shop operations. The issue is that most shops don't manage at 30,000 feet, and many shop employees don't get the 'guru speak.' The grand models and theoretical excuses don't immediately translate to the real world. Given the need to connect the dots between the concepts presented to us by the visionaries in our industry and the managers or technicians at the shop level, we have developed Managed Collision Repair.
"MCR is a tactical, shop-level approach to Lean implementation designed by collision operators for collision operators," he continued. "Through a series of workshops, we help operators clearly understand every Lean tool and develop a custom strategy to implement the tools in their own shops."
MCR is unique in that it helps shops develop a Lean methodology that works for their particular business needs, versus a generic, one-size-fits-all approach. And it promotes a gradual progression into going Lean, rather than an immediate adoption of every available concept at once.
"We help shops improve operational performance (KPIs) through the use of Lean tools, with the long term goal of becoming a Lean shop, without losing our employees and destroying the P&L statement along the way," Rush said. "The focus is on absolutes and strategically formulating them into a sustainable program to drive process improvements.
"One day, all shops will be Lean thinkers — they'll have to be," he said. "Today, however, shops just need to perform to the expectations of customers, suppliers, and insurance companies — and, of course, P&Ls. To do that, they need the understanding of Lean tools and a strategy to implement the basic ones. Once we get there, and we're consistently following these processes and performance meets or exceeds expectations with predictability, then we can take it to the next level."
It's important to note the notion of incorporating Lean thinking in stages, as well as the idea that it won't all fall into place immediately. Lee cautioned that becoming a Lean facility is a marathon, not a sprint.
"Of course, the earlier we get there, the better," he said. "But the daily operational and P&L demands on shop operators are so great that a complete overnight Lean overhaul is unrealistic. You can't just turn a switch and go Lean. If our industry were able to attend an event and return to their shops and immediately implement Lean theory, they would have done so long ago."
The best part about the MCR approach is that shops won't need to be Lean experts to make the program work for them.
"Shops just need a simple, clearly defined process (SOP) for each tool, and a strategic plan of how to implement their advantages in the facility," Rush said. "Just as one does not need to understand the theory behind a resistance welder to know how the tool benefits a shop, you don't need to be an authority on Lean to know that damage analysis, repair planning, parts correctness, express repair or the many other Lean tools will have the same result."
Rush will be expanding the discussion on these and other valuable efficiency tools during "Process Driven Collision Repair" (Tuesday, Nov. 3, 3-5 p.m.), presented at the 2015 SEMA Show as part of SCRS' Repairer Driven Education schedule.
For more information on the 2015 RDE sessions or to register for "Process Driven Collision Repair," click here.
Featured image: Lee Rush, manager of Business Consulting Services for Sherwin-Williams said becoming a process-driven shop can become a realistic goal, with the proper structure, strategy and understanding of resources in place. (Provided by Lee Rush)
Share This: