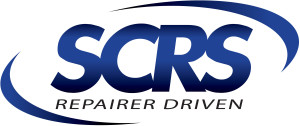 We're back at NACE|CARS today in Detroit for the Society of Collision Repair Specialists open board meeting, and we're going to help repairers who aren't there keep up with the action.
The discussion today from 8-10 a.m. will include a look at national issues addressed by the organization and an aluminum welding perspective by SCRS Education Committee member Toby Chess. See more about Chess' welding efforts here.
Find out more about the SCRS meeting in Room 365 of the Cobo Center here.
Featured image: Society of Collision Repair Specialists logo. (Provided by Society of Collision Repair Specialists)
Share This: