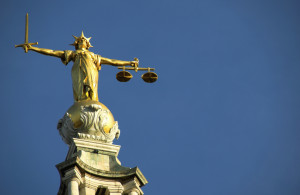 A new version of a lawsuit by Louisiana collision repairers alleges some of the most blatant steering attempts and worst customer service of the series of parallel cases brought by auto body shops against national insurers.
The amended complaint Parker Auto Body v. State Farm et al, which also saw four more collision repairers join as plantiffs and three withdraw, was filed in late May.
It was followed May 29 by a new version of Southern Collision v. State Farm et al, an almost identical case brought by a single shop against State Farm in a different Louisiana district. The amended Southern Collision complaint also adds numerous other insurers; the initial 2014 case only sued State Farm.
Besides steering, known in the legal system as "tortious interference," the cases allege Sherman Antitrust Act violations and other improprieties.
The Parker lawsuit also claims a State Farm employee once told plaintiff Parker Auto Body that "it is State Farm's goal to drive independent body shops out of business, to turn all repair business over to MSOs who comply with fixed prices."
The cases echo accusations seen in similarly revised Florida, Indiana, Mississippi, Tennessee and Utah cases with ties to the Louisiana litigation.
All these states cases' — and more than a dozen others' — are being heard by Middle District of Florida Judge Gregory Presnell to avoid the burden of repetition on the legal system and parties.
Southern Collision and Parker
Southern Collision only provides a single specific steering allegation involving State Farm, though the shop alleges the defendants began the practice about 10 years ago, and it "has caused Plaintiff to lose a substantial amount of clients."
Parker, however, has numerous allegations of steering and disregard for the desires of both policyholders and third-parties whose vehicles were damaged for policyholders, and we'll go into some of the more noteworthy claims below.
Some of the insurers described argued that the allegation didn't meet the stricter Louisiana requirement that tortious interference be done maliciously to count. They also dismissed the allegations as "terse" and irrelevant to most of the defendants named in the lawsuit.
"Plaintiffs offer but a handful of terse allegations of purported 'steering' regarding only a few Defendants, none of which are sufficient to meet Plaintiffs' pleading burden," Lousiana Farm Bureau, Safeway and USAgencies wrote in a June 8 joint motion to dismiss. (Despite that statement, they also paradoxically argued that no defendant had been specifically named in another part of the lawsuit describing tortious interference.)
They also argued that the Eleventh Circuit Court of Appeals ruled that insurer-insured relationships were privileged.
"In fact, the 11th Circuit in Gunder's held that even assuming the falsity of alleged slanderous statements made by an insurer to its insured regarding a body shop were privileged and could not give rise to a tortious interference claim," their attorneys wrote.
State Farm and Allstate didn't offer the privilege argument in their motion to dismiss the updated lawsuit, but they did echo their competitors' motion in arguing that the alleged behavior didn't show malice.
They also noted that customers were only successfully steered in two of the alleged incidents.
"Neither of these two instances includes allegations that would support the element of malice," State Farm and Allstate attorneys wrote in their motion to dismiss.
Rather than tortious interference, the insurers' behavior just showed good business sense, according to State Farm and Allstate.
"In addition, the allegation clearly describes conduct aimed at reducing Defendants' costs for repairs. Such profit-related conduct does not support a tortious interference claim as a matter of Louisiana law."
State Farm and some of the other insurers named also made similar points in a Southern Collision June 17 motion to dismiss, noting a lack of malice and their own interest in supporting a direct repair program.
Here are some of the allegations in Parker:
State Farm
'Through with her': State Farm features in several of the allegations, including an instance where customer Marcia Chunn was sent to a direct repair program shop which "actually caused substantial damage to her vehicle," according to the Parker lawsuit.
When she told State Farm about the damage, the insurer said it was "through with her" and she should find another body shop to rerepair the vehicle and negotiate with the DRP shop for additional payment, according to the lawsuit.
'Smirked': Another customer, Karen Odom, told State Farm she would take her vehicle to one of the lawsuit's plaintiffs, Auto Body Specialist. After she received what State Farm called a necessary estimate from a preferred shop, she reiterated she would go to the plaintiff, according to the case.
A State Farm employee "smirked," according to the lawsuit, and when Odom asked what the issue was, the employee "smirked and said, 'I can't say anything,'" the shops' attorneys wrote.
Lost customer: Former Bradshaw's customer Bobbie Farris told State Farm she wanted to use the repairer again.
However, "State Farm repeatedly pressured Ms. Farris, insisting she had to take her vehicle to the preferred shop," according to the lawsuit. "Ms. Farris reluctantly did so specifically due to State Farm's pressuring her."
The vehicle was called a total loss after an allegedly inaccurate estimate by the DRP shop. Farris sought a second opinion from Bradshaw's, which found the car not to meet total loss criteria, according to the lawsuit.
"Ms. Farris was so angered by State Farm's tactics she subsequently changed insurers," the lawsuit states.
Dropped: Another customer, Mary Miller, who refused to take her vehicle to a DRP shop as demanded by State Farm, saw her policy dropped following the repair, according to the lawsuit.
Doing the opposite: Despite State Farm responding to Dawn Hodges that she wanted to use titular plantiff Parker Auto Body by saying "it would 'check the list'" and then listing other body shops which were "'capable,'" she opted for Parker.
She gave the insurer two local tow services she would allow to tow her car and one which she definitely would not.
"State Farm stated this would be 'noted' in her file then promptly called the one tow service Ms. Hodges refused to allow to handle her car," Parker states. "When Ms. Hodges refused again, State Farm left Ms. Hodges sitting on the side of the road with her wrecked vehicle for an hour–instead of calling a local tow service, State Farm contacted one more than thirty miles away."
Third-party: A man identified as "Mr. Tripp" had his car towed to plaintiff Bradshaw's Body Shop after allegedly being hit by a State Farm policyholder. The insurer allegedly told Tripp he'd have to have it retowed to a State Farm facility, and when Tripp refused, it told him he'd have to pay storage fees.
"He told State Farm that he would not pay for anything since he was the victim of State
Farm's insured," the lawsuit states.
The insurer then "repeatedly pressured" Trip to go to a preferred shop as State Farm wouldn't warranty the work, according to the shop.
(The lawsuit also criticizes such declarations about guarantees in general, noting that while insurers might require DRP shops to guarantee the work, it doesn't necessarily mean that non-DRP shops don't.)
"As a result, State Farm limited the repairs to his vehicle, refusing to authorize necessary repairs to return his vehicle to pre-accident condition," the lawsuit states. "Because of this refusal, Mr. Tripp's vehicle has required repeated alignments and new tires."
It's legal: The lawsuit claims a State Farm employee, when contacted by Advante Collision about a customer "apparently hounded in cancelling repairs," told the shop State Farm had the position "steering was legal in Louisiana."
Allstate
Allstate allegedly once gave poor service to West Monroe, La., police Capt. Jennifer Worley, whose personal vehicle was hit by an uninsured motorist.
"Captain Worley's agent suggested Ms. Worley not report the accident yet but … Captain Worley told Allstate she wanted Auto Body Specialist to repair her vehicle
and that she needed it fixed quickly because she was traveling soon."
The insurer told Worley that shop was "not on our list" and she'd have to get two or three more estimates and wait a week to meet an Allstate representative, according to the lawsuit.
"Allstate further told Captain Worley that she could have her vehicle fixed faster if she
went to a preferred shop," the lawsuit states. "Allstate told Captain Worley if she went to the preferred shop, she would be given preferential treatment, a rental car and she would not need to get additional estimates. Captain Worley did not want to take her vehicle to the preferred shop as it was one she knew had a poor reputation for the quality of work it did but Allstate made her feel if she refused, she would be made to wait weeks for her vehicle to be repaired."
Two days before the vehicle's delivery date, she learned the other driver was insured and told the DRP shop.
It told her it "would not work with the tortfeasor's insurer, that it would not be fixing her car, work had not yet even begun even though Captain Worley was supposed to be picking it up in just a couple days," according to the shops' attorneys.
Ultimately, Worley took the vehicle to Auto Body Specialist, "where she had wanted to go in the first place," according to the lawsuit.
USAgencies
While we're not sure if the behavior as described in the complaint would be steering or just incompetence if true, the lawsuit accuses USAgencies of losing a customer's vehicle.
Mike Silva had his vehicle towed to his longtime collision repairer, Jim's Body Shop, after a vehicle fire. USAgencies said it would have to be picked up to investigate the claim, but assured the owner and shop it'd be returned.
USAgencies called the shop in October 2014 to report the vehicle would be back the next day. The vehicle allegedly never showed, and "USAgencies refused to speak with either Jim's or the vehicle owner and failed to return all calls."
"Eventually USAgencies spoke with Mr. Silva and told him it had 'lost' his vehicle," the lawsuit states. "Using satellite imagery, Mr. Silva located his vehicle which USAgencies had 'lost' at a salvage yard."
Well, that's awkward, but it seemed as though it would end well, according to the lawsuit. Silva took the vehicle back to Jim's and had it fixed, and Jim's was paid for the repairs.
Not so fast, according to the Parker complaint: "USAgencies immediately put a stop payment on the checks. After a lengthy battle, Jim's was eventually paid for the repairs."
Parker Auto Body
Parker Auto Body, whose owner Matt Parker is now running for Louisiana insurance commissioner in the Republican primary against incumbent Jim Donelon, seems to draw particular ire, according to the lawsuit.
Safeway: After Amanda Mayo told Safeway she wanted her vehicle repaired at Parker Auto Body, the insurer said "she would have to pay more, that Parker would not agree with Safeway's appraiser, that Parker was 'difficult' and Safeway could not work with Parker," according to the lawsuit. She still went there.
Farm Bureau: Louisiana Farm Bureau acted similarly to Julian Terrell, telling him he could take his vehicle anywhere except Parker Auto Body," according to the lawsuit. He still opted for Parker.
The lawsuit alleges another Farm Bureau employee told Nell Bradley, "Parker charged too much and she was not allowed to go there."
The complaint continues: "Ms. Bradley asked, 'Are you telling me I can't take it to Parker?' to which (the representative) answered, 'Yes.'
"When Ms. Bradley persisted, (the representative) allowed that Ms. Bradley actually could take her vehicle to Parker but if she did, she would have to pay 'the difference.'"
Featured image: The scales of justice atop the Old Bailey in England. (Anthony Baggett/iStock/Thinkstock)
Share This: