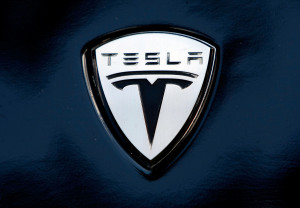 This isn't exactly collision repair unless the sedan in question crashes in "insane mode," but we had to share this one with our readers, particularly the Tesla-certified shops.
Consumer Reports says the Tesla Model S P85D "broke" its ratings model, somehow scoring 103 in a 100-point scale. CNBC reported that the magazine then tweaked the ratings to give the car a 100.
"The car set a new benchmark, so we had to make changes to our scoring to account for it," Consumer Reports' Mark Rechtin wrote. "Those changes didn't affect the scores of other cars."
The road-test rating doesn't include reliability — the Model S only is "average," Rechtin wrote, citing user reviews. He also notes that even at $127,820, the car isn't up to other luxury cars in interior materials or to the base Model S on noise.
"There's no other product that scores a 100 at Consumer Reports. It's unlike anything we've ever seen," Consumer Reports testing head Jake Fisher told CNBC.
---
More Tesla on RDN
---
More information:
"Tesla Model S P85D Breaks the Consumer Reports Ratings System"
Consumer Reports, Aug. 27, 2015
"This is the best car Consumer Reports has ever tested"
CNBC, Aug. 27, 2015
Share This: