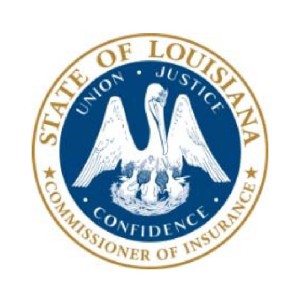 2 Dems, GOP incumbent, body shop owner qualify to run for La. insurance commissioner
By on
Insurance | Legal
Qualifying has ended in Louisiana, and a Monroe body shop owner and two other candidates are challenging the incumbent's record on auto insurance rates, according to the New Orleans Times-Picayune.
Republican Commissioner Jim Donelon told the newspaper rates have decreased since he took office in 2006.
"We've always been in the top ten," Donelon told the newspaper. "There are a lot of factors that go into the cost of auto insurance."
We couldn't immediately obtain data going back to 2006. But the National Association of Insurance Commissioners' most recent data indicates that between 2008-12, average Louisiana auto insurance rates have bounced around, falling from $1.014.62 in 2008 to $1,112.53 in 2012. They reached their low for those years in 2009 at $1,100.09 and their high of $1,121.44 in 2010.
Combined premiums — which measure Louisiana residents who've bought liability, comprehensive and collision — followed a similar pattern as they rose about $1 between 2008 and 2012 from $1,274.34 to $1,275.10. 2009 was the cheapest year in that range, at $1,271.24, and 2010 was the most expensive, at $1,294.89.
Parker Auto Body owner Matt Parker, a Republican, told the Times-Picayune rates were high because Donelon hadn't done enough to regulate the insurers.
Parker has refused to take donations from insurance companies, while Donelon has collected tens of thousands from the industry so far this year, our analysis found.
The investigative blog Louisiana Voice also scrutinized Donelon's campaign finances and argued that no elected official should take money from the industry they regulate.
"While the official may be incorruptible and the epitome of virtue and integrity, the perception is, and always will be, that their decisions will always come down on the side of the contributor," it continued.
"I'm an unknown — it's the first time I've ever run for office in my life, but I'm just proud to be doing this," Parker told the Times-Picayune. "I can tell you this: The people of Louisiana are suffering from the high price of insurance. We've got to get our state back in line with the rest of this country."
Two Democrats are also running, in contrast to a recent Mississippi commissioner's race which was effectively decided by the Republican primary. Incumbent Commissioner Mike Chaney defeated Clinton Body Shop John Mosley , and Chaney's only general election opposition is Reform Party candidate Johnny McLeod.
Though of the opposing party, the Democrats seem to share Parker's sentiments.
Donald Hodge ran against Donelon in 2011, according to the Times Picayune. Secretary of State records show he received 32.54 percent of the vote to Donelon's 67.46 percent.
"Last time we had 314,000 Louisianians vote for me and in the past four years they've seen an average increase of up to 20 percent," Hodge told the newspaper. "I would believe they'd look at that and say, 'The insurance commissioner isn't doing what he should be doing."
He promised to allow insurance sales across state lines if elected and also pledged not to take insurance industry donations, according to the Times-Picayune.
Attorney Charlotte McGehee, who owns the Charlotte C. McDaniel McGehee law firm, specializes in employment and family law. She told the Times-Picayune of an incident where an insurer stopped covering one of her client's rental cars before their claim check reached a body shop, meaning the client ended up without transportation for a weekend.
"I am an attorney and I've dealt with insurance companies," McGehee told the Times-Picayune. "If they paid what they owed — you wouldn't feel like you had to pursue someone that they paid what they owed."
Her campaign slogan is "For Louisiana families over corporate insurance interests.," and she too criticized insurance rates to the newspaper.
More information:
"Two Democratic insurance commissioner candidates qualify to make 4-way race"
New Orleans Times-Picayune, Sept. 10, 2015
"Here's a look at the candidates who have qualified for Treasurer and commissioner positions"
New Orleans Times-Picayune, Sept. 8, 2015
Featured image: The Louisiana Insurance Department logo. (Provided by Louisiana Department of Insurance)
Share This: