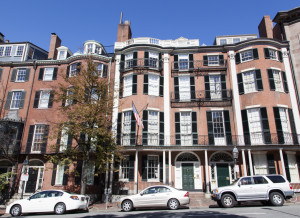 The Massachusetts Auto Damage Appraiser Licensing Board has stressed that insurers who require used parts are liable for them, and the price of the parts and other elements of an appraisal must be negotiated.
The reminder announced earlier this fall could provide a little extra leverage for Massachusetts collision repairs in dealing with licensed insurance appraisers.
The board pointed to a few Massachusetts guidelines in its ruling, including 212 CMR 2.04, which states: "The appraisers representing the insurance company and the registered repair shop selected by the insured to do the repair shall attempt to agree on the estimated cost for such repairs."
"As such all costs associated with the appraisal shall be negotiated," the agency concluded in an advisory ruling following a Sept. 29 meeting.
That seems to support shops who desire to haggle over labor rates rather than accept the "take it or leave it" types of "prevailing rates" alleged in various state litigation.
The board also put insurers and appraisers on notice that it's keeping an eye on used parts, saying that appraisers need to read "in its entirety" 212 CRM 2 and 211 CMR 133.
"We want to further note that the insurance company will be responsible and liable for the use of used parts it mandates," the board wrote, pointing to 211 CMR 133 language stating "If the repairer uses the source and specified part(s) indicated on the appraisal and these parts are later determined by both parties to be unfit for use in the repair, the insurance company shall be responsible for the costs of restoring the parts to usable condition."
Appraisers must also negotiate part type, not just cost, according to the board, and recycled parts ought to be safe. (It's sad it felt the need to say the latter.)
"The ADALB strongly advises that used parts that would impact the operational safety of the motor vehicle should not be used and complete negotiations should occur as mandated," the board wrote, noting that noncompliance could mean legal penalties.
The ruling came a few months after another decision potentially favorable to collision repairers. In July, the board voted to overturn its 2014 decision holding that digital images satisfied a state requirement that an appraiser "personally inspect the damaged motor vehicle and shall rely primarily on that personal inspection in making that appraisal."
Essentially, appraisers must leave headquarters and go out in the field to see customers' cars.
This could be good news for collision repairers who might have had a difficult time convincing a deskbound appraiser that damage to the vehicle is more extensive than it looks in the photos. (For an example of how you can't judge a collision repair by its cover, check out this Honda case study.)
However, it could also hurt turnaround time and inconvenience customers if the insurers' appraisers are overloaded with claims and they can't get to the car for a while.
More information:
Massachusetts Auto Damage Appraiser Licensing Board, fall 2015
Repeal of Advisory Ruling 2014-01
Massachusetts Auto Damage Appraiser Licensing Board, summer 2015
Featured image: Cars are seen in Boston. (virsuziglis/iStock)
Share This: