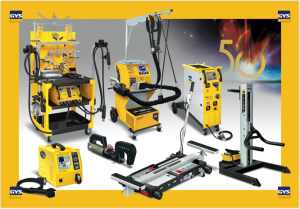 GYS collision repair equipment importer GYS USA has joined the Society of Collision Repair Specialists as a corporate member, SCRS announced Tuesday.
Bay Area-based GYS is a subsidiary of Advanced Collision Repair Solutions, which has grown from a two-year Northern California training pilot to a hands-on collision repair technician education program across the West Coast. That emphasis fits nicely with SCRS' own educational goal.
"Our training feedback has been overwhelmingly positive, from technicians and collision facility owners alike," GYS USA and Advanced Collision Repair CEO Oliver Woelfel said in a statement. "The training masterfully blends European and American collision standards in order to provide innovative, unique, and invaluable repair techniques. The most rewarding part of this training program is watching the technicians' skills, confidence, and enthusiasm blossom. Each technician is excited to apply new knowledge and continue working with cutting-edge equipment like GYS' welding units."
GYS, items from which GYS USA imports and sells through various distributors, is one of Europe's largest collision repair manufacturer and exports to about 110 countries. Woelfel called the company's introduction to the U.S. "quite significant for the auto body repair industry.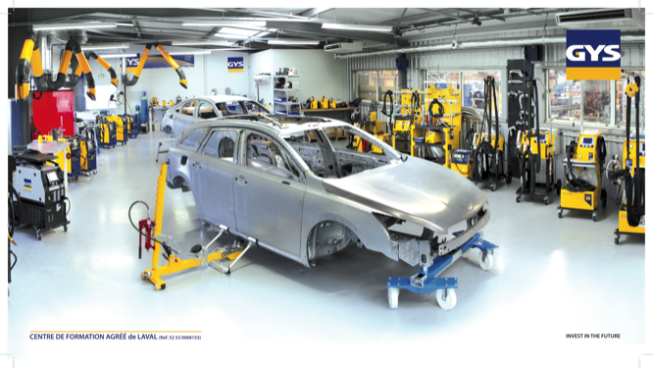 Woelfel will also be included in a panel discussion Thursday during the OEM Collision Repair Technology Summit, part of SCRS' Repairer Driven Education series at SEMA. He will join other specialists in the "Advanced Automotive Technology" panel, which will discuss the advanced structural joining approaches being used in modern automotive architecture.
"Organizations like GYS help advance the collision repairer through the obvious passion their leadership has for hands-on training. Companies who make education and industry improvement central to their mission tend to gravitate towards involvement in organizations like ours, and we couldn't be more pleased to have such support," SCRS Executive Director Aaron Schulenburg said in a statement. "We look forward to a long and fruitful relationship through their support as a member; and are exceptionally excited about their contributions in the can't-miss Repairer Driven Education panel during the OEM Summit."
Details: For more information about SCRS, email info@scrs.com, call 877-841-0660 or visit www.scrs.com. For more information about GYS USA, email info@advcrs.com, call 1-844-3GYSUSA (1-844-49-7872) or visit  www.gysusa.com and www.advcrs.com.
More information:
"SCRS Announces GYS USA as its Newest Corporate Member"
Society of Collision Repair Specialists, Nov. 2, 2015
Featured images: GYS, which GYS USA imports and sells through various distributors, is one of Europe's largest collision repair manufacturer and exports to about 110 countries. (Provided by GYS USA)
Share This: