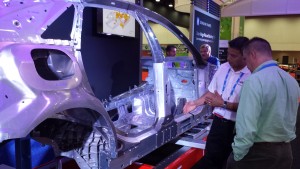 A review embargo apparently lifted, automotive critics raved Tuesday about Cadillac's aluminum-and-steel 2016 CT6.
That's a big vote of confidence for the luxury car which could pay off for shops and dealerships on its structural repair network. It also could mean more models built with a similar architecture.
Critics praised the CT6's performance, handling, quietness, and roominess, all traits which rely on the aluminum-intensive body's stiffness and light weight.
Some of these acclaimed qualities might have been helped by some or all of the techinques — laser welding, rivets, flow-drill screws, aluminum arc and spot welding and adhesive — used to join the car. (As a repairer, you'll mostly use adhesive, rivets and flow-drill screws to reassemble it since you probably don't have a factory-grade laser welder lying around.)
Autoblog: "The big sedan handles curvy mountain roads adeptly. There's not a lot of roll for a car this size, even when we're aggressively whipping through tight turns. This poise comes from the CT6's rigid, lightweight aluminum and steel structure called Omega."
Jalopnik: "The CT6 is a fantastic machine, easily supplanting the CTS as GM's best sedan yet. More than that, it's something that takes old ideals of American luxury and updates them for a new century, not another German pretender."
Car & Driver: "If the 3.6 is sufficient, the twin-turbo 3.0-liter V-6 is decadent. … Bury the accelerator and the CT6 launches like a ground-bound missile. Even better, the power is omnipresent, with nary a whiff of turbo lag."
Detroit Free Press: "The CT6 is extraordinarily light, thanks to judicious use of aluminum and high-strength steel and innovative structural engineering by General Motors. The car's structural parts are nearly all aluminum, but the passenger compartment is made mostly of high-strength steel. While the steel is heavier than aluminum, chief engineer Travis Hester explains that it's also denser, allowing Cadillac to reduce total weight because it didn't have to use as much sound insulation to overcome aluminum's acoustic properties."
Because of the car's advanced design and nontraditional repair procedures, Cadillac will restrict CT6 structural parts and vehicle measurement information to a certified repair network and tout it to customers with promotional materials and OnStar. Cosmetic repairs will still be allowed, though.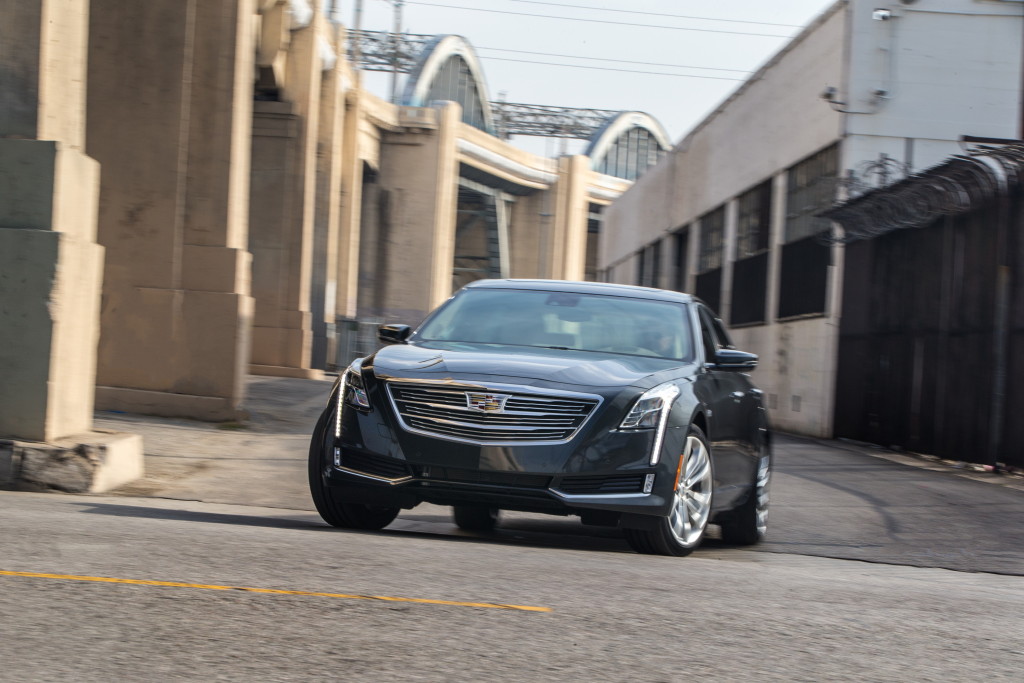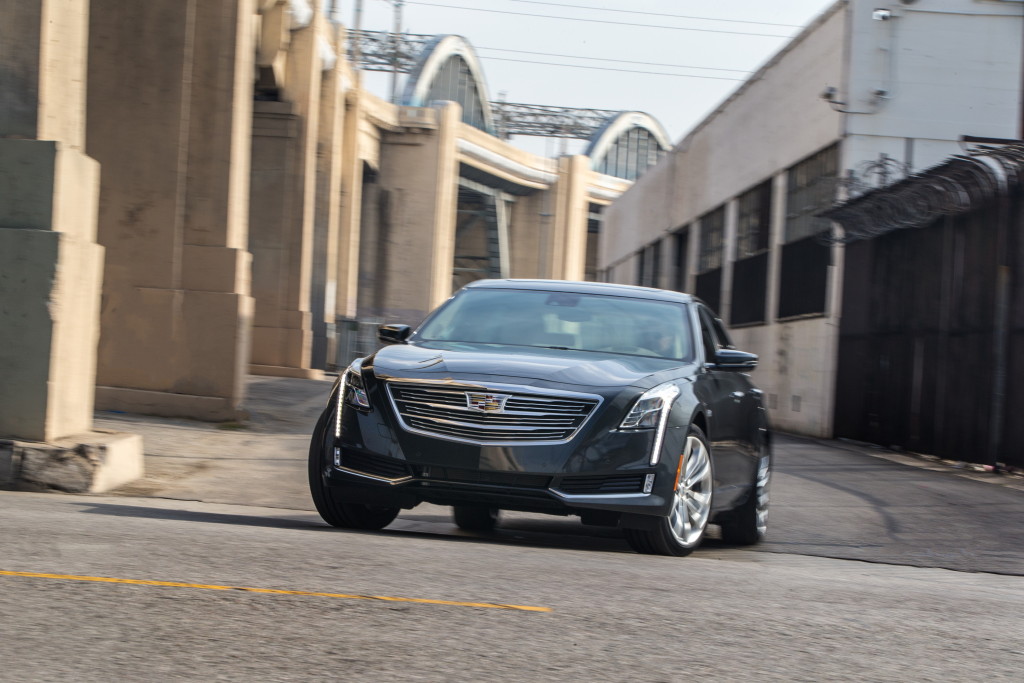 More information:
"The 2016 Cadillac CT6 Makes American Luxury Relevant Again"
Jalopnik, Jan. 26, 2016
"2016 Cadillac CT6 First Drive [w/video]"
Autoblog, Jan. 26, 2016
Car & Driver, Jan. 26, 2016
"First Drive: Cadillac CT6 challenges luxury leaders"
Detroit Free Press, Jan. 26, 2016
Images:
The Cadillac CT6 mixed-materials body-in-white at NACE in July 2015. (John Huetter/Repairer Driven News)
The 2016 Cadillac CT6 is shown. (Provided by Cadillac/Copyright General Motors)
Share This: