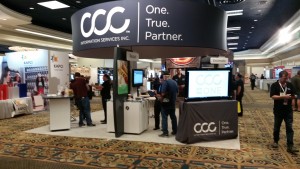 The Database Enhancement Gateway, which allows repairers to make inquiries and suggestions of the Big 3 estimating providers, was augmented last year to offer weekly tips for repairers on the AudaExplore, Mitchell and CCC programs.
If you haven't used the service before to submit questions about estimating collision repair work or just browse responses to other shops' questions, check it out. It's a valuable resource akin to I-CAR's Repairability Technical Support Portal, but focused on teaching repairers and insurers database usage best practices instead of OEM best practices.
Here's some recent areas spotlighted as tip-worthy by DEG; we round them up periodically for our readers. To receive the tips as soon as DEG releases them, like/follow DEG's Facebook and Twitter feeds.
Complete vehicle refinish
Refinishing the entire car? Don't forget that Mitchell's times refer to individual mint-condition parts, the DEG reminded repairers.
"Refinish times in this Guide pertain to NEW, UNDAMAGED PARTS and are not intended for calculating complete vehicle refinish—single- or multistage," Mitchell Estimating Guide Page P16 states. "An estimate of this nature would suggest all new panels have been fitted to the vehicle."
What counts as bleeding brakes?
A DEG user in December sought clarification as to just what CCC meant when it estimated bleeding the brakes would take 0.5 hours on a 2014 BMW 328i.
"What is included with the .5M for Bleed Brakes on this vehicle?" the user wrote. "Concern raised with addition labor required for Bleeding ABS pump after complete removal."
It refers to instances where a hydraulic line is open, and it doesn't count any necessary work on the antilock braking system unit, CCC replied.
"After review of MOTOR Crash Estimating Data, the estimated work time of 0.5 hour applied to Bleed Brake System is for those situations when the Brake Hydraulic Line is open at one or all four Suspension Points (caliper/wheel cylinder.)," CCC wrote. "Bleeding the ABS Unit was not considered in the estimated time allowance for Bleed Brake System. An adjustment in time may or may not apply after an on-the-spot evaluation of required procedures. Refer to OEM for specific repair recommendations/procedures."
Painting underside of truck bed
All three estimating services have given some perspective about how to calculate the concept of refinishing the underside of a truck bed.
Mitchell: In 2011, a DEG user asked about Mitchell's estimation of 8.5 hours to refinish a 2003 Toyota Tacoma "LKQ BED ASSY WITH TAILGATE INCLUDED" — did this include the inside and outside of the tailgate and the underside and inside of the bed?
CCC estimated 16.1 hours to refinish a bed and tailgate, with the underside not included, the user observed
Mitchell broke the times down for a bed assembly-tailgate combination based on configuration (regular cab, stepside bed, etc.), calculating times at 8-8.5 hours. This included the floor and inside panels — but not the underside.
"AT THIS TIME USER WILL HAVE TO (manually) SELECT REFINISH UNDERSIDE FROM CEG," Mitchell wrote.
AudaExplore: A user asked a similar question in June about a 2015 Dodge Ram and AudaExplore's 11.2 hours for "'SURFACE' REFINISH."
"APPARENTLY IT DOES NOT PROVIDE AN ALLOWANCE FOR REFINISHING THE UNDERSIDE OF THE OUTER BED PANEL, THE INNER AREA OF THE SIDE PANELS, NOT THE UNDERSIDE OF THE FLOOR," the user wrote. "IT ALSO DOES NOT CLARIFY THE PAINTING OF THE FRONT PANEL."
In September, AudaExplore replied, explaining that the bed underside and backside of the outer bedside panels weren't included. The refinish estimate only included the inner and outer bedside panels, bed floor exposed surface, fuel filler pocket and front bed panel.
CCC: Back in 2010, a user pointed out that they couldn't in CCC "click refinish on underside of new panel" for a 2010 GMC K1500.
"When looking at line (properties) there is an option for underside but it is greyed out," the user wrote. "I have also had this problem on quarter panel replacements for other vehicles."
The user requested that the option be permitted.
"According to the OEM, paint found on the underside of the pickup box side panel is an artifact of the factory refinish process (overspray)," CCC wrote. "This may be evidenced by uneven paint application, bare spots, etc.
"MOTOR does not take the position that the underside of the pickup box side panel should not be returned to pre-accident condition. However, determining the estimated work time to refinish the underside of the pickup box side panel in various stages of completeness and quality, if refinished at all, is best left up to the judgment of estimators using an on-the-spot evaluation."
Equipment
If you're looking for the frame machine setup line item, you won't find it in CCC, the DEG advised. So if you want to be paid for setting up your frame machine, you'll have to enter that time yourself.
The DEG cited Page G5 of the MOTOR Guide to Estimating.
"Due to the different types of frame machines used in the collision repair industry, labor times for frame machine set-up are not developed by MOTOR, nor otherwise included in any operation," the guide states. "Each frame machine manufacturer may have its own unique configurations and setup processes. For example, some machines are of a 'drive-on' type while others are of a 'dedicated bench' type, and there are procedural differences between the two set-up methods. Additionally, there may be variables unique to the actual vehicle that may increase or decrease frame machine set-up time. MOTOR suggests using an on-the-spot evaluation to determine an appropriate frame machine set-up time."
CCC: Updated P-Pages
Don't miss the new versions of the MOTOR Guide to Estimating and the RACED guide for recycled parts, and be sure to take note of what's new about them.
The DEG directed repairers to download copies off the DEG website itself. There, you can see what changes have been made by looking for blue text.
The site offered a few examples of changes, including that testing for water leaks (except on some glasses) wasn't part of the labor time allotment (Page G10); prime and block is considered a refinishing procedure (Page G34); and texture matching and test sprayout of a panel were added as items for which "Clear Coat Finishes Does Not Include" (Page G36).
Featured image: The CCC booth at SEMA 2015. (John Huetter/Repairer Driven News)
Share This: