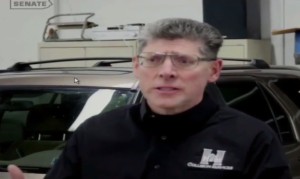 Arguing against a bill allowing damage appraisals based off photos, Pennsylvania collision repairers recounted two instances Wednesday where image-derived estimates missed a few thousand dollars in hidden damage to a vehicle.
At least one of the specific scenarios alleged at the Senate Banking and Insurance Committee hearing Wednesday would have been illegal under Pennsylvania law.
Pennsylvania Collision Trade Guild Director Steve Behrndt testified that some insurance companies had been conducting photo-only appraisals prior to the October example recounted Wednesday.
Pennsylvania law requires an in-person inspection of a vehicle; this would change should the state enact House Bill 1638, the subject of the hearing. The bill has already passed the Pennsylvania House — though without any public hearing like Wednesday's.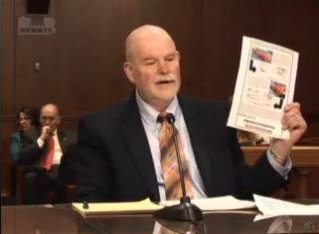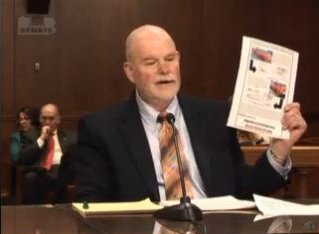 Behrndt, owner of Crawford's Auto Center, described a woman who'd brought in an Audi for which she'd received an $800 check and appraisal by Allstate.
"Let me guess, you took pictures?" he said he told her. She indeed had done so, submitted them as Allstate requested and received that appraisal — which is illegal, Behrndt said.
The real damage: "Four thousand and some odd dollars."
An email message to Allstate seeking comment has not yet been returned.
Mark Vettori, president of Hunt Collision Services, described in a video a similar incident in which a photo appraisal missed significant damage rendering a Honda unsafe to drive. (It was unclear if the photo appraisal occurred in Pennsylvania, though Vettori seemed to imply it was.)
The photo appraisal revealed merely $177.62 in work, Vettori said. But he noticed obvious "structural damage" and other extensive issues.
"We immediately put him in a rental car," he said. Besides safety concerns, there was a mechanical issue — a "high probability" that further use would "blow the engine."
"This car would never pass a PA inspection," Vettori said.
The repair was supplemented twice for a bill of $3,626.25, he said.
"Quite a big difference," he said.
He noted that the 1972 law prohibiting photo inspections was passed partly because of car complexity then, and "those cars are dinosaurs" compared to what's on the road today.
CSAA Eastern Region physical damage manager Janine Merlino, testifying in support of the bill, said she pulled data for Pennsylvania, which forbid photo appraisals, and New Jersey, which allows them.
Estimates only differed by 2 percentage points and alternated between the two states on whose repairs cost more than the other's. There's just no empirical evidence to support opponents' concerns, she argued. (She'd testified before the repairers did.)
Sens. Gene Yaw, R-Loyalsock Township, and Don White, R-Indiana area, both Republicans, seemed skeptical that the system hadn't worked properly: A customer received an initial estimate and took it to a shop, which found more damage and was paid for it.
Allstate reimbursed the work on the Audi; the Honda claim hasn't yet been closed, the repairers said when asked by Yaw.
---
More H.B. 1638 coverage
---
White, also the committee chairman, argued that it was the customer's responsibility to evaluate the initial photo analysis and get that second opinion — not just blindly cash the check and move on.
"You can't fix stupid," he said.
Why not give them the option of faster photo appraisals and let them make up their own minds? he wondered.
"I just don't see where this is critical to public safety," said White, who still deserves kudos for allowing a public hearing — something denied in the House — and live-streaming it.
Ironically, he recounted an anecdote which seemed to support the shops' point.
During a recent collision with the back of a Jeep, his vehicle seemed fine. "You would have thought, minimal damage," he said.
But that was misleading.
"The damage was underneath," he said. "… No photo was going to truly represent the damage done."
Images:
Pennsylvania Collision Trade Guild Director Steve Behrndt, owner of Crawford's Auto Center, described a woman who'd brought in an Audi for which she'd received an $800 check and appraisal by Allstate. He's shown here in a still from video from  Pennsylvania Banking and Insurance Committee Chairman Don White. (Screenshot from www.senatordonwhite.com)
In this still from video submitted to the Pennsylvania Banking and Insurance Committee, Mark Vettori, president of Hunt Collision Services, described incident in which a photo appraisal missed significant damage rendering a Honda CR-V unsafe to drive. (Screenshot from Committee Chairman Don White's video on www.senatordonwhite.com)
Share This: