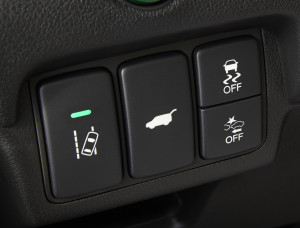 Think lane departure warnings are annoying? So do a third of other drivers, IIHS says
By on
Market Trends | Technology
One crash prevention technology which apparently won't cut into your business: Lane departure warning.
About a third of Honda drivers studied leave it off, the Insurance Institute for Highway Safety found in another study announced Thursday.
Out of 184 Honda Accords, CR-Vs and Odysseys brought to Germantown, Md., and Alexandria, Va., dealerships, only a third still had lane departure warnings activated. (Unfortunately for shops, 183 of 184 retained forward collision warning, which even without autobraking might cut 23 percent of all rear-ending.)
Other IIHS studies found that "vehicle owners found lane departure warning more annoying than other crash avoidance technologies," the IIHS wrote Thursday. The institute also wondered if the simplicity of deactivating lane warnings with a dashboard button press helped; the 2014-15 Odysseys and 2013-15 Accords studied require a driver to peruse dashboard menus, according to the IIHS.
"Lane departure warning has the potential to prevent a lot of the most serious crashes," says Ian Reagan, an IIHS senior research scientist and the study's lead author. "However, if people consider it a turn-signal nanny, they may not accept the feature."
But drivers might actually like forward collision warnings rather than simply frustrated by menus. The IIHS noted that the six CR-Vs studied all had left the warnings activated even though a simple dash button ceases them.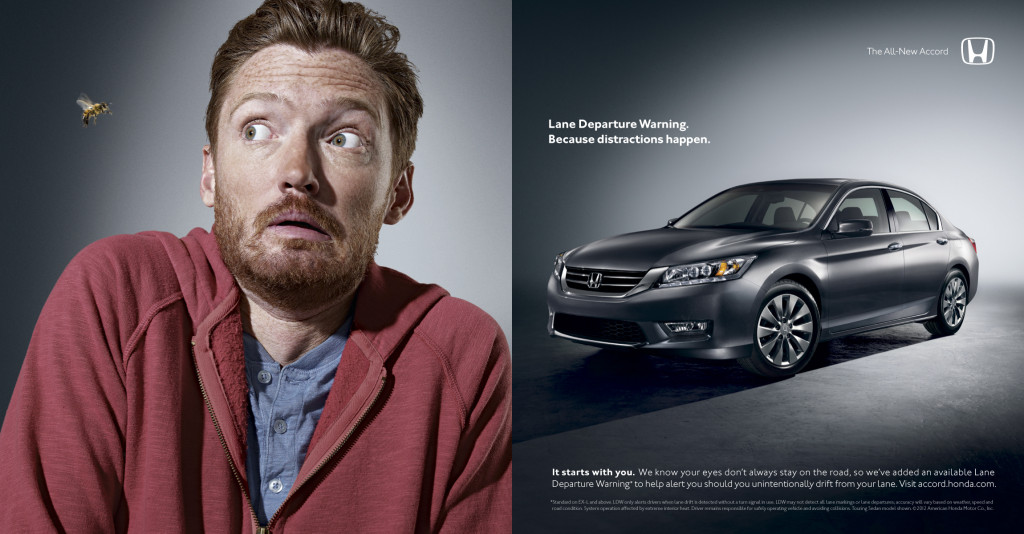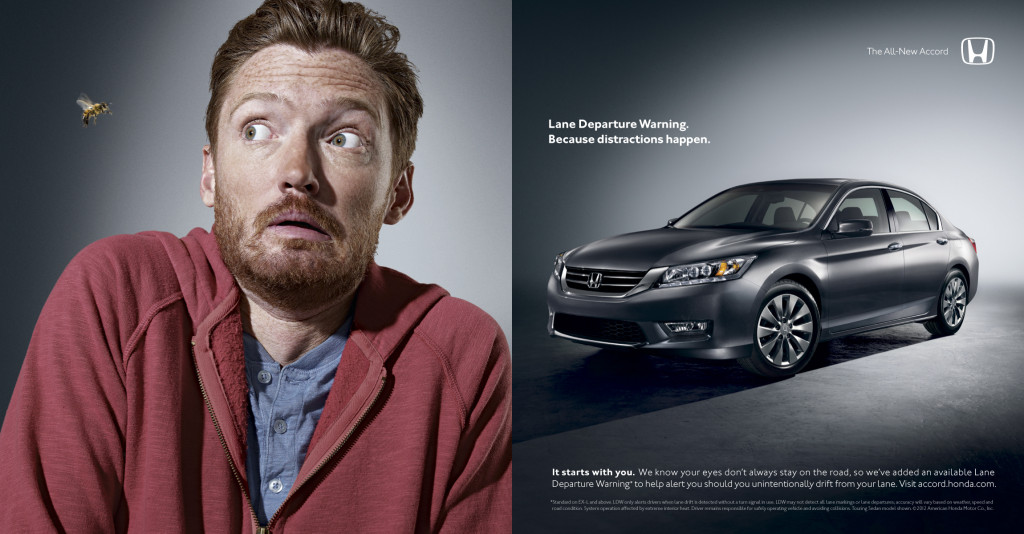 For those of you who don't have lane warnings, the IIHS offers some context as to why you might be grateful for that.
"Most lane departure warning systems use a camera to detect lane markings and depend on turn signal use to determine whether a driver intentionally changed lanes or not," the IIHS wrote. "Many people don't use turn signals consistently, so the result is a lot of alerts that drivers may perceive as false alarms. Camera sensors also may detect markings such as shifted lanes in construction zones that lead to more nuisance alerts."
Writing on the IIHS findings Thursday, Consumer Reports reported that every OEM brand drew lane-departure warning complaints in a recent magazine survey of owners.
"We are not surprised by these results as we experience the same frustrations in the cars we test," Consumer Reports auto testing Director Jake Fisher said, according to the magazine. "But lane-departure warning is a valuable feature, even though some work needs to be done to reduce the annoyance factor. The solution may be to activate the warning system only at highway speeds or link the system to GPS to reduce how often they alert on secondary roads."
As the IIHS and Consumer Reports noted, if OEMs refine the technology and make it more palatable to consumers, it could reduce crashes and cut further into repairer business. Another IIHS study found that a combination of lane and frontal collision warnings (the latter potentially assisted by adaptive cruise control in some instances) on Accords and Crosstours cut property damage claims among the worst drivers in America — the young.
Drivers younger than 25 had a 14.9 percent in property damage reports, the IIHS reported Thursday. (There goes the business from teenage drivers banging up Dear Old Dad's car.) It also cut property damage by drivers between the ages of 25 and 64 by 10.4 percent.
"In the future, it would be useful to compare (lane departure warning) systems with different types of alerts and levels of sensitivity to see whether those differences make people more or less likely to use the technologies," Reagan said in a statement.
Or consumers might just get better about activating and deactivating it based on preference, as they do with windshield wipers.
 "Lane-departure warning made me realize that I weave too much, so I'm a better driver now," one Consumer Reports reader observed, according to the magazine. "However, it's annoying in everyday driving, so I turn it on only when I'm driving while sleepy. Then I'm happy to have it."
And speaking of Honda and updates, here's the latest version of lane departure warnings, shown here on the 2016 Civic:
More information:
"Most Honda owners turn off lane departure warning"
Insurance Institute for Highway Safety Status Report, Jan. 28, 2016
"Drivers of all ages benefit from Honda crash avoidance features"
IIHS Status Report, Jan. 28, 2016
Share This: