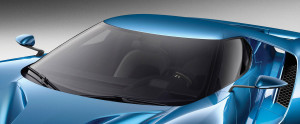 LKQ's $635 million acquisition of Pittsburgh Glass Works not only launches the aftermarket collision parts retailer into the glass sales business, it makes the company a major OEM glass supplier as well.
"We are excited to be partnering with PGW, and look forward to working with the existing core management team at PGW to continue to invest in and grow its business while continuing the high quality service to all its customers," LKQ President and CEO Robert Wagman said in a statement. "PGW reflects LKQ's commitment to provide a one-stop-shop solution to the North American collision repair industry by adding automotive glass to our product offerings. PGW is the largest pure-play provider in the $3.5 billion North American automotive glass market. This acquisition will expand our addressable market in North America and globally; and simultaneously offers tremendous distribution synergy opportunities with our existing network."
Wagman told analysts on Monday that he didn't think the purchase announced earlier that day would create a conflict even though LKQ will be supplying automakers with OEM glass while competing with them on aftermarket glass and parts. (As the aftermarket industry frequently points out, some OEM suppliers do produce aftermarket parts at the same facilities, so it's not unheard of.)
"We don't expect any conflict whatsoever," Wagman said, noting that LKQ already supplied dealerships with paint and aftermarket/recycled parts. Of course, a dealership can have different interests than an OEM — particularly one opting to become an direct repair program partner.
Pittsburgh Glass Works, known as PGW, is the No. 1 supplier of OEM automotive glass and the No. 2 supplier of aftermarket glass through its Automotive Replacement Glass efforts, according to LKQ. As of Oct. 31, 2015, it posted an estimated $1.07 billion in revenue and $105 million in earnings before interest, taxes, depreciation and amortization.
LKQ indicated in a presentation PGW supplies OEM and aftermarket glass for the Ford F-Series, Chevrolet Silverado, Toyota Camry, Dodge Ram and Honda Accord. PGW also can supply 97 percent of platforms of models 15 years or younger with aftermarket glass.
Wagman and LKQ cited estimates that PGW had a 25 percent market share of the $2.3 billion North American OEM glass market and 22 percent of the $1.2 billion aftermarket supply industry.
Runners-up in OEM glass were AGC Automotive (about 20 percent) and Carlex at 19 percent, Wagman said.
In aftermarket, Safelite dominated with 32 percent market share and a "very captive retail customer base," according to Wagman. Following PGW's 22 percent share came Pilkington at 18 percent of aftermarket glass and Mygrant at 11 percent — "and it drops down pretty quick after that," he said.
Manufacturing for OEMs
LKQ cut a deal to buy PGW from majority owner Kohlberg & Company and 40 percent owner PPG, and the deal is expected to close next quarter. (It paid about 6 times adjusted 2015 EBITDA, though LKQ anticipates $7 million in "synergies" will help get that down to about 5.7X.)
"PGW's sale concludes PPG's longstanding involvement in the automotive glass industry, as we continue to sharpen our focus on building a growing market position in paint, coatings and specialty materials," PPG President and CEO Michael McGarry said in a statement.
Because it doesn't technically own PGW yet, LKQ was barred from revealing too much about the company, including how much of its business was OEM and how much was aftermarket.
Wagman noted the "attractive barrier to entry" of PGW's OEM work, particularly as automotive glass continues to innovate with items like heads-up displays, acoustical and antenna features. One notable OEM effort: PGW was the Tier 1 supplier for the new Ford GT supercar, which features Ford-Corning Gorilla Glass windshields, according to glassBYTES and PGW.
"The glass is getting much more technical, advanced, and the prices are going up," Wagman said.
An LKQ presentation slide noted that basic automotive glass cost about $100 per car set, while mainstream glass cost $175 a vehicle and advanced automotive glass — i.e., the higher-tech stuff — cost $330 per set.
In fact, as the slide observed, "Mainstream and follower OEMs continue to move up the value chain by adopting the auto glass features exhibited in technologically advanced vehicles."
Asked how long any technological product edge could last given the intense competition and copying in the glass industry (an ironic question from an analyst covering an aftermarket parts vendor), Wagman pointed to PGW's "incredible R&D capabilities," contact with OEMs, and reinvestment in R&D.
"It's a real competitive advantage for our company," he said.
PGW has extremely good OEM customer relationships, according to LKQ. The company averages 27 years with each OEM client, and it's already sold out nearly all of its capacity through 2017.
OEM contracts are typically multiyear, though there's no minimum-unit guarantee.
Still, if the economy tanks again, PGW can simply shift production and focus to the aftermarket, according to LKQ Chief Financial Officer Nick Zarcone.
Aftermarket
While PGW manufactures all of its OEM glass itself, "less than half" of its aftermarket glass are manufactured in-house, Zarcone said.
All of its aftermarket glass is sold using a three-step system — PGW sells to a jobber, who sells to a customer. Interestingly, while LKQ cut out the jobber step in some of its formerly three-step European operations, Wagman said it planned to keep the "status quo" here.
PGW had a "very successful business," and LKQ didn't want to mess with it.
Asked about auto insurance interest in PGW's glass a la LKQ's collision parts business, Wagman said that since a lot of glass is sold to replace damaged windows, "there is an insurance play here."
"We predominantly play to the wholesalers today," and they sell to installers, Wagman continued. But as PGW had "blue chip" customers in collision repair, LKQ anticipated "some significant overlap there," he said.
In terms of selling to the collision repair market, LKQ's distribution network combined with PGW's own — the latter can get an order to 98 percent of its customers within a day — allowed it to bundle orders to shops.
"Our goal has always been to get one more thing on that truck," Wagman said.
More information:
"LKQ Corporation Announces Agreement to Acquire Pittsburgh Glass Works"
LKQ, Feb. 29, 2016
LKQ-Pittsburgh Glass Works investor presentation
LKQ, Feb. 29, 2016
Featured image: Pittsburgh Glass Works was the Tier 1 supplier for the Ford GT supercar, which features Ford-Corning Gorilla Glass windshields, according to glassBYTES and PGW. (Provided by Ford)
Share This: