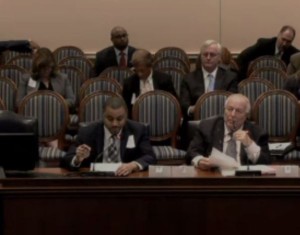 Implying that shops effectively owe their existence to LKQ, a lobbyist for the aftermarket giant Thursday lashed out at a Maryland bill curtailing the use of uncertified generic collision parts.
LKQ government affairs representative Ray Colas said that without his company providing cheaper versions of OEM parts, damaged cars would be totaled and auto body shops would begin to dry up. (The hearing can be viewed here, with the parts bill debate starting at about the 2:15:00 mark. Colas speaks at about 2:48:26.)
"They're in business today because we enable them to be able to repair their vehicle," Colas said. "… In terms of total loss calculation, we keep vehicles on the road. We allow them to repair vehicles, because we keep it below that threshold."
House Bill 1258 sponsor and former body shop owner Richard Impallaria, R-Baltimore and Hartford counties, challenged Colas on that statement.
"That was some very, very strong language: that body shops get to exist because you are there," Impallaria said.
The bill bars insurers from requiring any aftermarket collision parts during the first two years of a car's life unless the customer gave written consent. Recycled and opt-OE parts would be OK.
After that period, only certified aftermarket parts could be used on the vehicle unless the customer said otherwise.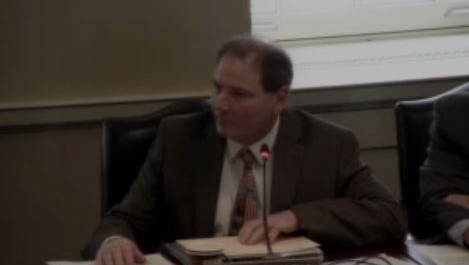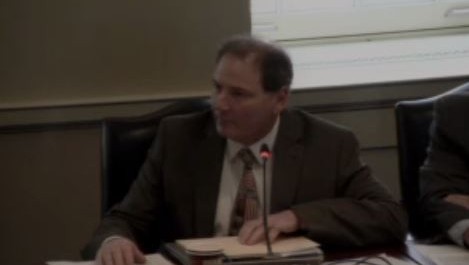 Replace OEM with aftermarket parts?
Colas also seemed to agree with Impallaria's reductio ad absurdum that a driver upon buying a new car should strip all the OEM parts off and replace them with better aftermarket ones.
"If I'm listening to the testimony correctly, what you're truly saying is, the consumer would be much better off if the day after they bought the car, they brought it into the shop and had all the factory parts taken off and the aftermarkets put on because the factory pars are horrible and the aftermarket parts are better — and you're shaking your head, yes, that's what they should do," Impallaria said.
Finally, Colas accused bill proponents of "theatrics" with a display showing how an aftermarket bumper reinforcement bar bought from LKQ differed from the OEM version, saying bumper beams weren't included in the bill. The legislation specifies the word "bumpers" without elaborating which elements of a bumper assembly would be included.
Challenged about that by Impallaria — "the scale does not lie," the lawmaker said — Colas insinuated bill proponents from CAPA, body shops and dealerships manipulated the results.
"We don't know the history of those parts," Colas said. "Whether they are part of the same vehicle or not, whether they were modified before they got here."
Impallaria said he specifically asked bill supporters to bring in a top-of-the-line uncertified aftermarket part.
"Nobody's trying to pull anything on anybody." Impallaria told him. "… You're a little over the top."
Be heard: Maryland lawmaker contact information can be found here.
More information:
March 10 Maryland House Economic Matters Committee video
Maryland General Assembly, March 10, 2016
Images:
LKQ government affairs representative Ray Colas said that without his company providing cheaper versions of OEM parts, damaged cars would be totaled and auto body shops would dry up. (Screenshot from Maryland House video)
House Bill 1258 sponsor and former body shop owner Richard Impallaria, R-Baltimore and Hartford counties, sponsored a bill curtailing aftermarket parts. (Screenshot from Maryland House video)
Share This: