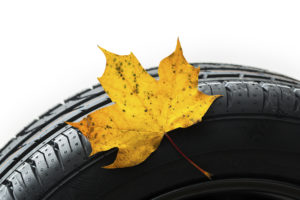 Fix Auto Canada announced Friday it would buy Prime CarCare Group, which controls 142 mechanical service and repair franchises and serves as the Canadian Novus Glass franchisor.
"We see a great cultural and strategic fit with Fix Auto," Prime CarCare Group President and CEO David Lush said in a statement. "Our vision of building a full product offering around the customer's needs is now complete with the addition of collision repair, and we are thrilled to be joining Fix Auto's extended family!"
Prime CarCare owns Speedy Auto Service, Minute Muffler and Brake and 5 Gears Auto Care, which gives the 230-plus-location Fix Auto Canada an extensive mechanical portfolio.
"This acquisition will create a unique opportunity for horizontal integration in the automotive repair sector", Fix Auto CEO Steve Leal said in a statement.  "Fix Auto became the number one consumer brand in collision repair through customer-driven focus, and we see great opportunity to further improve the customer experience by bringing together these leading automotive brands.  This acquisition reinforces our commitment and support to the Canadian automotive aftermarket, and will benefit and expand offerings to support our existing partnerships."
The deal should close within a month and relies on money from minority partner La Caisse de dépôt et placement du Québec. No other details were released.
"By reinvesting in FixAuto, la Caisse will enable the company to diversify its activities and pursue its Canada-wide growth strategy," la Caisse Quebec Executive Vice President Christian Dubé said in a statement.
Leal indicated Fix Auto could use its new mechanical and glass partners, such as what it called the "iconic," half-century-old Speedy, to sublet such repairs from its collision businesses.
Franchising rival CARSTAR Canada last year received a similar group of sister companies when it was acquired by Driven Brands, which owns franchisors like Meineke and Maaco.
"Fix Auto franchisees are among the most innovative and entrepreneurial in the business, and a significant portion of our glass and mechanical work is currently being sublet to third parties," Leal said in a statement. "This will create growth opportunities for all the franchisees in the system, and help deliver a more complete and consistent service offering to all our stakeholders."
More information:
"FIX AUTO CANADA ACQUIRES PRIME CARCARE GROUP"
Fix Auto Canada, May 6, 2016
Featured image: Fix Auto Canada announced Friday it would buy Prime CarCare Group, which controls 142 mechanical service and repair franchises and serves as the Canadian Novus Glass franchisor. (rclassenlayouts/iStock)
Share This: