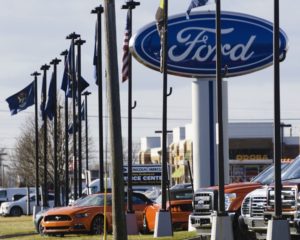 Americans leased vehicles in record numbers in the first three months of the year, according to Experian, and a Mitchell expert said it signaled good news for auto body shops and auto insurers.
Before the recession, leases were about 25 percent of the market, and during the downturn, "leasing pretty much died" for the first tier of OEMs, Mitchell industry relations Vice President Greg Horn said during a webinar Thursday.
But the practice has rebounded and then some with a record 31.1 percent of all first-quarter auto transactions involving a lease, according to Experian data released June 2. Even used vehicle leases are up 2.1 percent over January-March 2015, according to Experian.
"The continued rise in new vehicle costs have kept many consumers exploring options to keep their monthly payments affordable," Experian automotive finance senior director Melinda Zabritski said in a statement. "As long as vehicle prices continue to rise, we can expect leasing rates to grow along with them. However, consumers need to understand the nuances of their lease agreements and make sure that leasing fits their lifestyle."
Horn noted that leased cars need more insurance coverage — collision and comprehensive atop the usual mandated liability — and often have a set deductible so the leasor can be assured you'll return the car in one piece.
"That will fuel more vehicles getting through the repair process," Horn said in the webinar, tied to the release of the May Industry Trends Report.
Collision repairers might also find themselves installing more new OEM parts, as lease terms require the lessee to avoid aftermarket and recycled parts or to pay the difference when they return a leased vehicle with non-original parts.
While they might have to absorb more parts costs (or risk irritating an out-of-pocket customer), insurers will be able to offset that with higher premium revenue and "float." Not only will insurers be able to sell more coverage lines to the same customers (and possibly even gap insurance), but lessees typically must carry $100,000/$300,000 worth of coverage, according to Horn.
"That can be a benefit on the premium side," Horn said.
Experian loan data also signals good news for the auto body and insurance markets.
The credit information company reported that average new and used vehicle loans from dealerships each increased by a month in first quarter to 68 and 66 months, respectively. (Loans from independent dealers also rose a month to 58 months). That's likely tied to vehicle price increases, according to Experian.
New-car loans averaged $30,032, "an all-time high," Experian wrote in a news release, and used-car franchise and independent dealers posted first-quarter highs of $20,723 and $16,124, respectively. More drivers relied on financing for newer cars than in the past, too.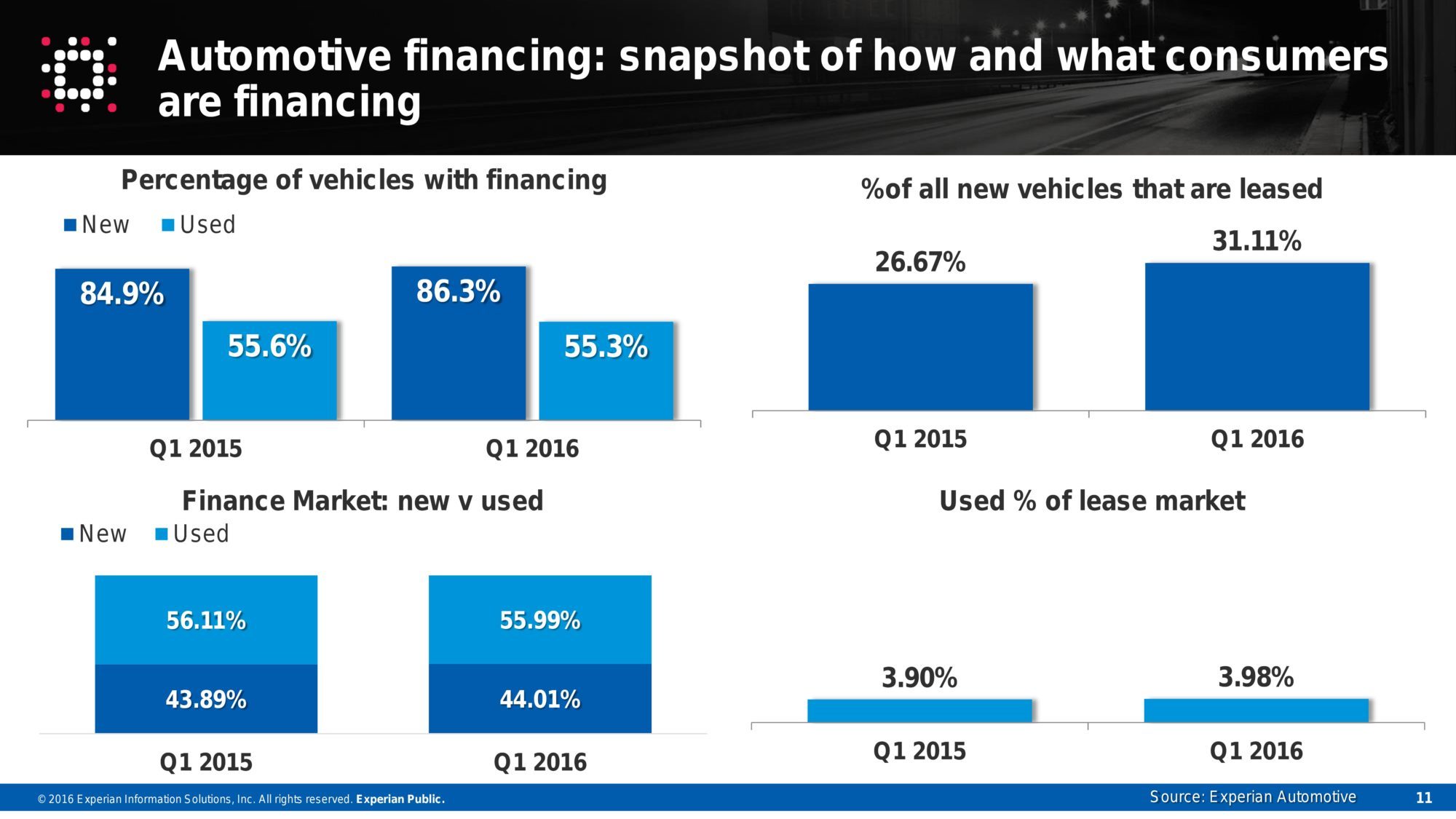 At the same time, credit scores for new car loans fell 3 points while used credit scores rose the same amount, showing that prices were pushing some buyers into used vehicles.
"The record highs we have seen in vehicle prices also have had a significant impact on the loan market," Zabritski said in a statement. "For example, the number of prime borrowers who switched to leasing has driven an increase in the percentage of subprime borrowers shown in the new vehicle segment. As a result, we will continue to see consumers view used vehicles, longer-term loans and leasing as a way to keep payments affordable."
A longer time underwater for a higher new car value means customers might need to hang onto collision and comprehensive coverage for a longer period of time — and buy more of it. As with the lease example, that's helpful for sending shops more work and delivering more premium/float investment revenue to insurers.
More information:
"AUTO LEASING HITS HIGHEST LEVEL, SURPASSING 30 PERCENT OF ALL NEW VEHICLE TRANSACTIONS"
Experian, June 2, 2016
Mitchell Industry Trends Live webinar
Mitchell, June 16, 2016 (Webinar recording to be released sometime this week)
Images:
The Huntington Ford dealership on Rochester Road in Rochester Hills, Mich., is shown March 21, 2016. (RiverNorthPhotography/iStock)
A larger percentage of vehicles in the first quarter of 2016 were financed by loans or were leased. (Provided by Experian)
Share This: