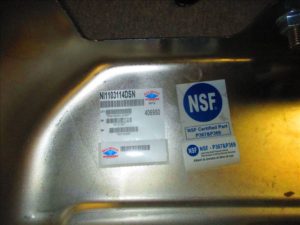 NSF said it has asked Diamond Standard to revamp a 2011 Nissan Frontier aftermarket rear bumper following a Vermont repairer's pointing out that the bumper beam differed from the OEM original.
Parker's Classic Auto Works owner Mike Parker might be familiar to collision repairers from publicly calling out CAPA after testing a certified Subaru radiator tie bar with an Ames Rockwell hardness tester. He said the Rockwell testing, which can be used to determine tensile strength, revealed the parts to be stronger than the Subaru original.
CAPA defended its testing, said it already discovered the issue prior to Parker mass email, and decertified offending lots of the part.
This time, Parker tested an NSF part and found the aftermarket Rockwell test results comparable to the OEM version.
"So hardness was not an issue," he wrote to Repairer Driven News in a July email.
However, Parker did find differences in the design and joining of the part.
"The reinforcement beam was of a 1 piece construction on the OE bumper where the brackets were welded to the beam," he wrote. "The AM bumper was 3 piece construction and the brackets were bolted on."
Parker asked the insurer if this was enough to disqualify it from being "like kind and quality."
"The answer I got was … to order the OE bumper," Parker continued. (He didn't want to identify the insurer.)
The aftermarket part: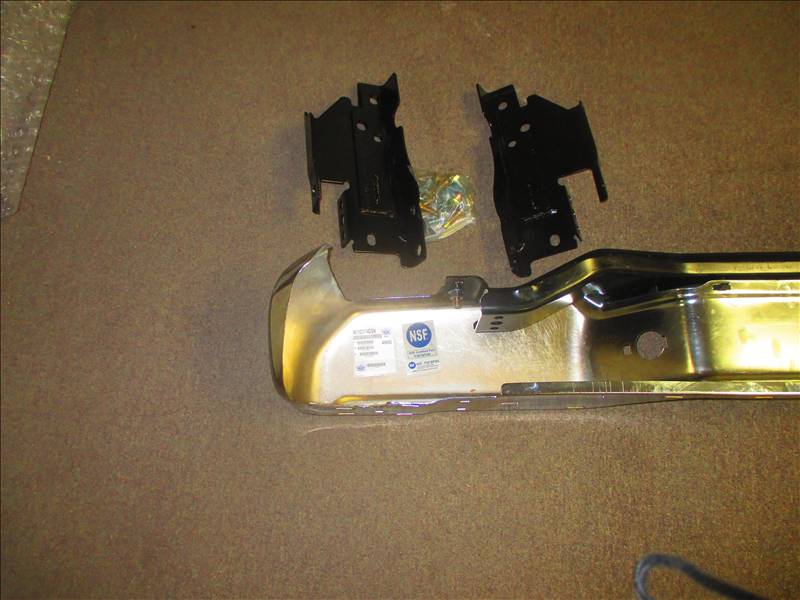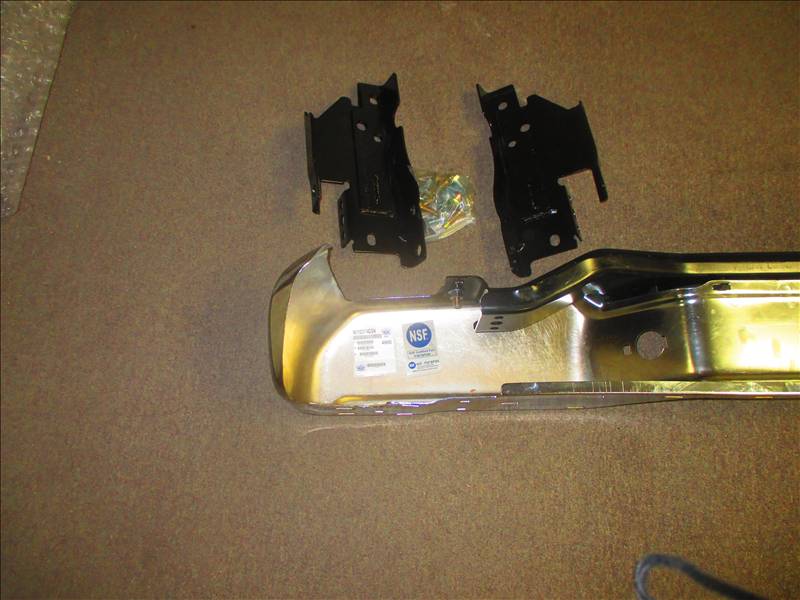 The original from the customer's Frontier: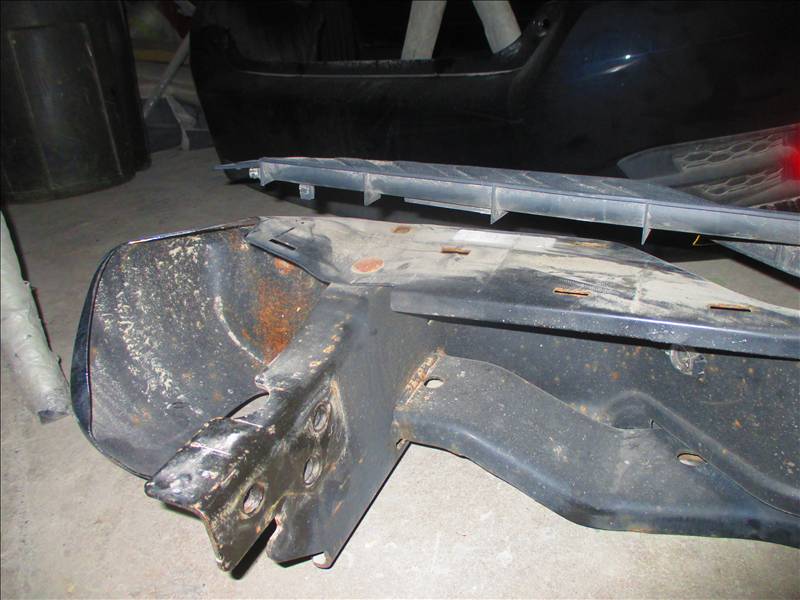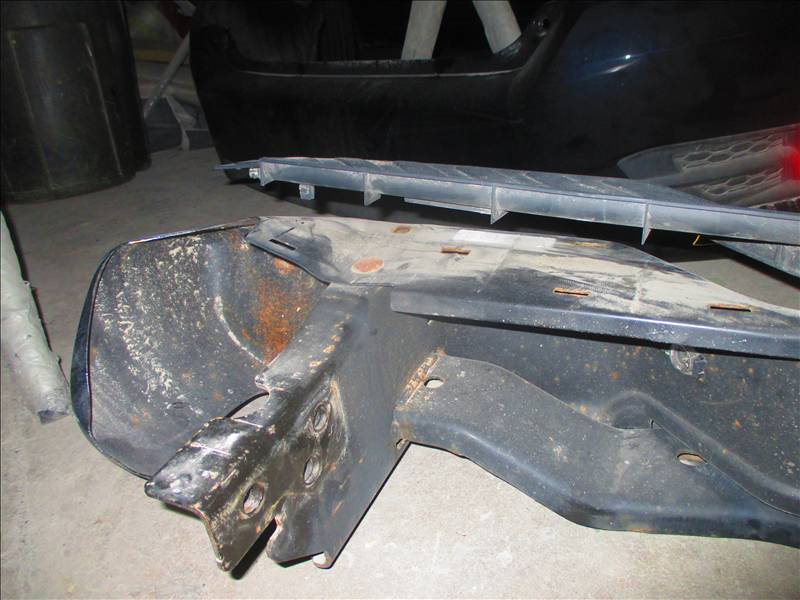 Parker argued this pointed out a flaw in the certification concept:
This part was a Diamond Standard part that was NSF certified. So a part can be certified, even have the same hardness and still not be of like kind and quality. Like kind and quality is typically a policy requirement.
Although this is really a consumer issue we have to stop letting everyone muddy the water with things that don't really matter in the end like certification. The true measure is like kind and quality.
"After extensive third party testing at MGA Design Research we affirmed that bolt on brackets, which have been safely utilized on 99% of OEM and Diamond Standard Step Bumpers for a variety of sound reasons since the 1960's up to and including current 2016 vehicle applications, were appropriate for use here and consider this a non-issue," Diamond Standard President Mike O'Neal said in a statement. "We wouldn't sell a Step Bumper system if we didn't have complete confidence in it's tested and certified performance. "
O'Neal provided this 2007 test data as a reinforcement and said Diamond Standard parts are tested to  The 2011 Frontier appears to be part of the same generation. He also noted the lack of NHTSA regulations on bumpers for pickups (and minivans and SUVs) and that his company's parts are tested to Vehicle Equipment Safety Commission Regulation V5 (which hasn't been revised since 1977).
O'Neal said his company has made more than 2 million step bumpers and pointed out in interviews that he switched from welding to bolt-on joining in the 1970s at the request of body shop customers.
"That's why we did it here," he said. Sometimes, welded bumpers can deform in transit, resulting in extra work for a shop.
O'Neal estimated Thursday that nearly all other OEM vehicle models offer the part bolt-on, including the Nissan Titan.
"We know it to be safe," he said. "… Everything's been bolt-on since the 1970s."
The Frontier step bumpers will still be changed to welded, NSF wrote. However, it agreed with O'Neal that the part was still safe and comparable to an OEM aside from that difference.
"Thank you again for reaching out to NSF relative to the reported difference in construction between the OES part and the NSF certified aftermarket part," NSF senior communications manager Liz Nowland-Margolis wrote in an email following our conversations with O'Neal. "We have logged this in as an official part complaint and carried out a review of the part.  We have test data on this part using the bolt on bracket construction that confirms that it is equivalent to the OE part in fit and function. We do, however, agree that since the OE part uses brackets that are welded in place we have initiated changes with our manufacturer of this part to require welded brackets for all future production runs of this part number."
Parker confirmed the change had already been made following NSF's request, but if a body shop and their customer wanted it bolt-on, he'd still offer that option.
More information:
Diamond Standard bumper test results
MGA Research Corporation via Diamond Standard, Nov. 16, 2007
NSF
NSF parts certification program page
NSF
Images:
NSF said it has asked Diamond Standard to revamp a 2011 Nissan Frontier aftermarket rear bumper following a Vermont repairer's pointing out that the bumper beam differed from the OEM original. (Provided by Parker's Classic Auto Works)
A bumper of a 2011 Nissan Frontier a customer was having repaired at Parker's Classic Auto Works. (Provided by Parker's Classic Auto Works)
Share This: