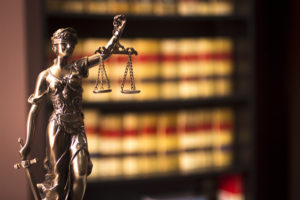 Millions of current and former policyholders now have a stake in a lawsuit alleging State Farm conspired to elect a judge which helped overturn a $1.05 billion decision over non-OEM auto body parts used on the customers' vehicles.
U.S. Southern District of Illinois Judge David R. Herndon on Friday approved class-action certification to what could be more than 4 million policyholders in Hale et al v. State Farm et al, making them eligible for a piece of the $7.6 billion lawsuit if successful.
More than a decade ago, an Illinois jury found and an state appellate court mostly upheld that State Farm had misled policyholders nationwide about the "like kind and quality" nature of the parts used on their vehicles, and class-action status of the nationwide victims was appropriate.
"In regard to the consumer fraud claim, the record contained evidence that State Farm engaged in an ongoing course of conduct nationwide, in which it specified inferior non-OEM parts whenever those parts were cheaper and available, that State Farm knew those parts were inferior, that State Farm did not inform its policyholders of the problems with those parts, and that State Farm affirmatively misrepresented the condition of those parts by assuring policyholders on the damage estimates and in brochures that it specified only 'quality replacement parts' and that it guaranteed the parts at no additional cost," the appellate court wrote of the original Williamson County, Ill., circuit court proceedings.
" … There was also evidence that State Farm's guarantee that it would replace non-OEM parts at no cost to the unsatisfied policyholders upon demand was bogus. If the aftermarket part was warranted by the part manufacturer, the policyholder was required to contact the manufacturer for relief. In most cases, these part manufacturers were located outside the United States in Taiwan or another country. If the policyholder demanded replacement of the non-OEM part, a State Farm adjustor was required to investigate the claim, and if it was approved, an OEM replacement part was installed but the cost was charged to the policyholder as an indemnity payment."
State Farm appealed the Avery et al v. State Farm decision to the Illinois Supreme Court, but no decision was made until 2005. By then, Judge Lloyd Karmeier had been elected to the court, and subsequently joined the majority in ruling in favor of State Farm and reversing the verdict and class-certification for the policyholders.
Ironically, on Monday, the court announced that Karmeier had been elected chief justice on Sept. 12. His three-year term starts Oct. 26.
The new Hale lawsuit argues that Karmeier (who is not a defendant but will be deposed) should have recused himself or been prevented from hearing the case, as State Farm allegedly played a huge role in his campaign and contributed more than $4 million of Karmeier's $4.8 million war chest. State Farm denies those allegations.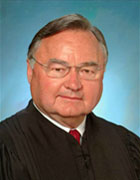 Karmeier denies any bias, Saint Louis Public Radio reported in a comprehensive 2015 piece on the case, part of which first appeared in Illinois Issues.
"According to a timeline provided by Karmeier, he initially wasn't going to participate in the case," Saint Louis Public Radio  wrote. "But when his colleagues were still deadlocked in January 2005, Karmeier stepped in, voting to join the majority opinion overturning the billion-dollar victory. Eight days later, lawyers for the plaintiffs filed a motion asking that Karmeier not participate in Avery. The full court initially denied the motion, but eventually ruled it was for Karmeier to decide alone. He stayed in. On August 18, 2005, the justices issued a 4-2 decision in favor of State Farm."
In 2009, however, the U.S. Supreme Court — which declined to hear Avery in 2006, according to Saint Louis Public Radio –threw out a West Virginia case "involving a party's political and financial influence to elect a justice whose vote it sought for its appeal," according to the Hale suit. Because of Caperton et al v. A.T. Massey Coal Co, et al, the plaintiffs argue, it's fair to raise the same federal issue with the State Farm non-OEM parts decision.
Before going federal in 2012, the plaintiffs had petitioned the Illinois Supreme Court in 2011 to reconsider the case based on the West Virginia Caperton ruling. However, the Illinois Supreme Court refused without discussion. (Saint Louis Public Radio wrote that Karmeier sat out the 2011 decision.)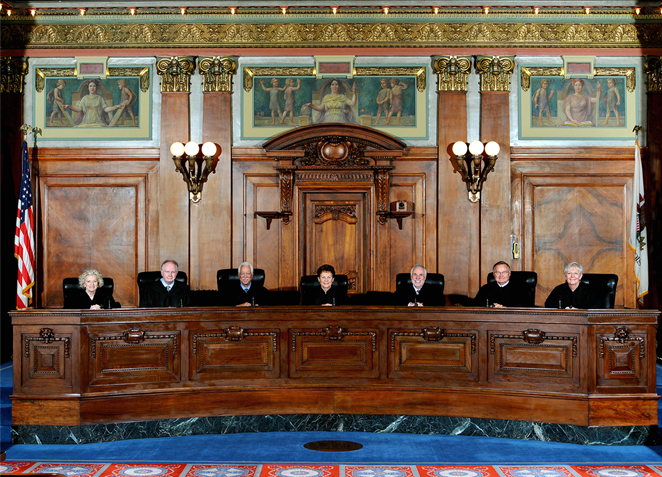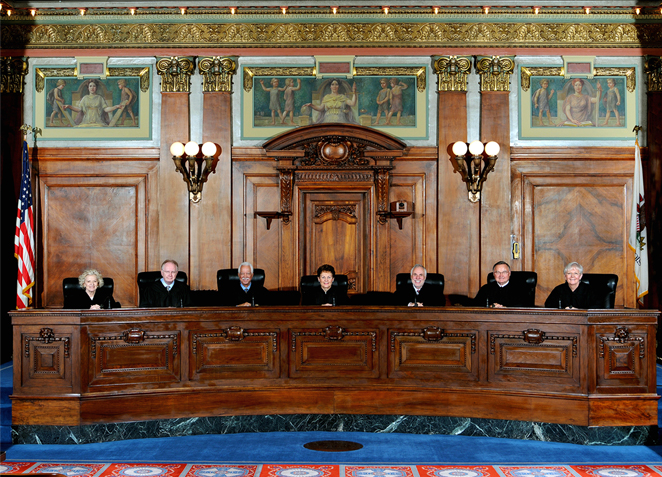 The class-action certification doesn't mean State Farm has lost the case, but the certification raises the stakes should it and the other defendants fail. The new class is basically that of Avery, which means there's a lot more to lose from the insurer.
"Plaintiffs' expert Thomas Myers testified that plaintiffs' damages are $7,612,643,917.00," Herndon wrote. "Myers performed the calculation based on the formula supplied by plaintiffs' lawyers. Understandably, defendants dispute this figure and the method used to calculate this figure."
Of course, it also means the gigantic class wouldn't be able to pursue their own actions, either. But logistically and from a "clout" basis, that's probably not realistic either.
State Farm had argued that the different class members would have suffered different degrees of injury, but Herndon agreed with the plaintiffs that the damage here wasn't actually related to the parts on their specific cars but to their right to an impartial judge.
"There appears to be no differences among class members with respect to proving liability, causation and class-wide damages," Herndon wrote. "According to plaintiffs, defendants did not take different positions/actions as to the individual class members. The claims are for an independent legal wrong: the illegal acts or omissions by defendants. Plaintiffs' theory of liability is based on defendants' alleged conspiracy to secretly subvert the judicial process and deprive plaintiffs of an impartial forum. All the members of the class will prove the loss of something of value – the Avery judgment – through common evidence. Whether plaintiffs' theory fails or prevails, it does so for the entire proposed class."
If you're part of this group, you're (again) a plaintiff:
All persons who were members of the certified class in Avery v. State Farm Mut. Auto. Ins. Co., No. 97-L-114 (First Jud. Cir. Williamson County, Ill.), more specifically described as: 
All persons in the United States, except those residing in Arkansas and Tennessee, who, between July 28, 1987, and
February 24, 1998, (1) were insured by a vehicle casualty insurance policy issued by Defendant State Farm and (2) made a claim for vehicle repairs pursuant to their policy and had non-factory authorized and/or non-OEM (Original Equipment Manufacturer) 'crash parts' installed on their vehicles or else received monetary compensation determined in relation to the cost of such parts.
It's unclear from that whether some Illinoisans and Californians the plaintiffs had proposed for exclusion will make the cut or not. The plantiffs had suggested excluding anyone with an Illinois policy before April 16, 1994, and with a California policy before Sept. 26, 1996.
State Farm had argued there was no good way to figure out the identities of the folks allegedly harmed decades ago, but the court disagreed.
More information:
"Supreme Tort: The Campaign To Fire Justice Lloyd Karmeier"
Saint Louis Public Radio, earlier published partly in Illinois Issues, Jan. 25, 2015
Featured image: At least 4 million policyholders now have a stake in a lawsuit alleging State Farm conspired to elect a swing-vote judge which overturned a $1.05 billion decision over non-OEM auto body parts used on the customers' vehicles. (edwardolive/iStock)
Share This: