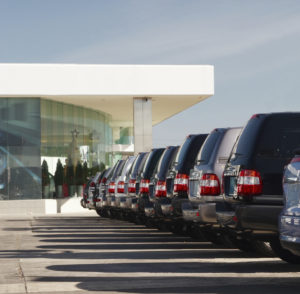 LKQ CFO Nick Zarcone reassured an analyst Thursday that even at a dealership, a body shop has little control over the parts selected for a vehicle.
A stock analyst on the company's third-quarter earnings call had wondered whether advances in modern vehicles would require mechanical and collision repairs, even post-warranty, to be done at dealerships. He appeared to be referencing OEM-affiliated dealerships, not independents.
"Even if there were more cars headed into dealer collision repair shops, that doesn't mean that there's more OE parts," Zarcone said. "… The insurance companies are still mandating which parts are going to be used."
Zarcone said that earlier this month, he talked to "customers out in the field, including dealers, and they basically said that they don't have the ability to select the parts being used."
"The insurance companies are driving it all," he continued. "So, it doesn't make a difference where the repair is being held and done. The choice … is still being driven by the insurance companies."
For real-world customers — including apparently an analyst that follows LKQ — this is probably news, particularly to those consumers using a dealership and not reading their insurance policy carefully. For the body shop and insurance industries, this pliancy should be relatively familiar.
In some cases, such as where a customer's policy allows non-OEM parts and the customer refuses to pay out-of-pocket for an OEM one, it might be unavoidable and understandable. But in others, shops should understand that they ethically and potentially legally are responsible for how they repair a vehicle and parts selection decisions. They also need to understand what role — besides cost-cutting — an insurer and customer might expect a shop to play in a repair as well as what the terms of an aftermarket manufacturer's and insurer's warranty mean for them.
LKQ CEO Rob Wagman gave the analyst some additional perspective Wednesday.
"The technology is not insurmountable" for a non-dealership technician to fix and calibrate, he said, citing conversations with MSOs.
He said a more important question was whether LKQ's aftermarket Taiwanese manufacturers could replicate some of the advanced materials appearing.
"They're seeing no issues whatsoever acquiring the correct aluminum or the high-strength steel," he said.
More information:
LKQ third-quarter 2016 earnings call
LKQ, Oct. 27, 2016
Seeking Alpha LKQ 2016 earnings call transcript
Seeking Alpha, Oct. 27, 2016
Featured image: The most modest stock art auto dealership in the world. (torque/iStock)
Share This: