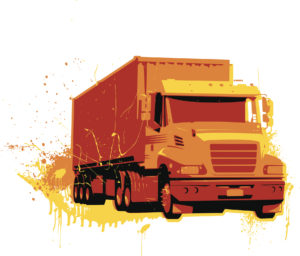 The paint jobber industry is also undergoing serious consolidation right now, and that segment's smaller size means each acquisition has greater ramifications for that sector as well as its auto body customers.
So last month's announcements that Colours bought Robert W. Mallon Auto Paint and Equipment's two locations and Finishmaster acquired the nine-location Autobody Supply Company caught our eye and seemed to represent a good time to look at that industry again.
Colours now has 32 locations in five states. Uni-Select subsidiary Finishmaster is up to more than 205 locations nationwide, its website said Friday. (It's unclear whether this counts the nine Autobody Supply facilities.)
A FOCUS Investment Banking analysis in January put FinishMaster at more than 170 locations at the end of 2015 — a statistic which highlights the pace of the past year's consolidation. FOCUS ranked LKQ No. 2 in the PBE segment, with at least 117 locations at the end of 2015.
Earlier this year, NCS — No. 3 in 2015 with 90 locations, according to FOCUS — bought No. 4 Single Source (68 locations) and kept the brand as a subsidiary.
"That's a big deal," collision repair financial adviser and analyst Brad Mewes of Supplement said Thursday.
NCS's website Friday said the company now has 114 stores. A Single Source map online lists another 75.
Buyers and sellers
Mewes explained that the bigger companies in the jobber industry are "very, very, very interested in acquisitions right now."
Many of the same forces driving consolidation in auto body — cheap credit, the ability to grow quickly through small-business acquisitions ("I'll just buy my sales," as Mewes put it during a NACE talk.), economy-of-scale benefits — interest the big players in that sector. Mewes called the value proposition "very very attractive" for purchasers.
"This has been in the works," he said, tracing the consolidation roots in part to Uni-Select's sale of its parts business for $340 million in 2015 and declaring "we're going to reinvest" in acquisitions from the proceeds of that deal.
"The sale now puts Uni-Select in an optimal position to accelerate profitable growth in our core markets both organically and through select acquisitions," then-Uni-Select Chief Operating Officer Henry Buckley said in a June 2015 statement following the close of the deal announced earlier that year. "We will continue to strengthen our leading position in the automotive aftermarket in Canada and extend our lead in the automotive refinish business – such as paint and related products, both in the USA and Canada."
Selling looks pretty good for jobbers as well, FOCUS managing director David Robbers wrote in January:
Many sellers are older, more risk averse and looking to achieve a liquidity event at a time when pricing is attractive.  …
Evaluating the risk and reward ratio is part of the jobber's decision process.  Many are questioning the strategy of continuing to make large investments to help their MSO customers finance growth only to see them be acquired by a Big Four Consolidator who then switches paint lines. Growing to keep up with changes in the industry requires more capital and taking on more risk. Even though current volumes are high, overall repair volumes are predicted to stagnate over time as accident avoidance technology and semi-autonomous vehicles reduce the flow of repairable vehicles.  Fewer repairable vehicles means fewer repairs, less paint, less business for paint jobbers.
Roberts predicted then that the next three years would see more consolidation.
"The next 24-36 months will see increasing acceleration of consolidation in the paint jobber business," he wrote. "The big consolidators will continue to buy lots of smaller jobbers but will increasingly target larger ones. Medium sized jobbers will also be targeting their competitors, trying to bulk up and compete more effectively.  Small jobbers will continue to exit the business at an increasing rate." Learn more from that analysis here, including strategies for smaller jobbers to compete.
In some cases, such buyouts could prove beneficial for auto body shop clients. Larger paint, body and equipment outfits might have more resources unavailable to a smaller distributor, such as deeper discounts and perks, more employees to service shops' needs and higher-tech bells and whistles like LKQ's recent development of tracking via Roadnet where each of its trucks are — and how soon you can expect your shipment.
"Mallon Paint and Colours joined forces to create the financial, operational and geographic scale required to succeed in the coming years," Roberts said in a statement regarding the Mallon-Colours deal.
Parts & People reported similar considerations in an extensive July 1 piece following what it reported was the sale of the 15-location Colormaster Automotive Paint to FinishMaster in December 2015. Among them:
Beyond the new name on the invoice, changes for the customer have been, and should continue to be, positive, (former Colormaster general manager Tom) Adams said, noting that his stores can now provide customers with additional services and reporting capabilities.
"We have a computer system that is just leaps and bounds above what a normal independent jobber would have," he said.
Recent deals
The Mallon Auto Paint deal was announced Nov. 18 by FOCUS, and Finishmaster reported the Autobody Supply deal on Wednesday. Mallon Auto Paint dates back to 1974, and Autobody Supply's history goes back to 1959.
"We are excited to welcome more than 60 new team members who share our value of partnership and unparalleled service," FinishMaster President and Chief Operating Officer Steve Arndt said in a statement. "Together we will continue to support our customers by generating outstanding value through innovative solutions."
Buckley, now Uni-Select's president and CEO, also noted the capabilities in a "key Ohio market" FinishMaster gains through the deal. Autobody Supply has multiple Columbus locations, and FinishMaster called it one of the country's top 30 metro areas.
"In addition to bringing further expertise and knowledge to our growing team, this acquisition expands our coverage in order to better serve customers in a key Ohio market," Buckley said in a statement.
Mallon Auto Paint's website reassured customers Friday that "All of your friends that have assisted you over the years remain to serve your needs. All of the services you have been accustomed to will continue. The only change is the name."
"We were looking for another strong family business with multiple locations capable of expanding our business into the farthest reaches of our territory," Mallon Auto Paint President and CEO Bob Mallon said in a statement Nov. 18. "Together we form a very strong team that will continue to achieve tremendous growth and expand its reach."
"We believe this acquisition is an excellent fit between two family owned companies who are both striving for perfection by offering a wide variety of products and programs to our customers and loyalty to the PPG brand," Colours Chief Financial Officer Ali Mahalak said in a statement.
More information:
"Uni-Select Inc.: FinishMaster acquires Autobody Supply Co., adding nine locations in Ohio"
FinishMaster, Nov. 30, 2016
"FOCUS Investment Banking Represents Robert W Mallon Inc. in its Acquisition by Colours, Inc."
FOCUS Investment Banking, Nov. 18, 2016
"Colormaster Sale To FinishMaster Prepares For 'New Reality' Of Industry Consolidation"
Parts & People, July 1, 2016
Featured image: The paint jobber industry is also undergoing serious consolidation right now, and that segment's smaller size means each acquisition has greater ramifications for that sector as well as its auto body customers. (iStock/enjoynz)
Share This: