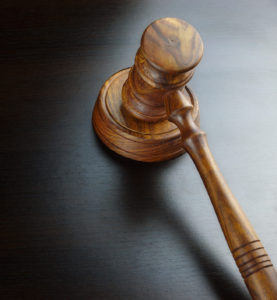 Middle District of Florida Judge Gregory Presnell has agreed to resume two auto body shops' RICO case against various major insurers.
Presnell on Dec. 22, 2016, stayed five cases from various states which a federal panel had consolidated before his court.
All five involve collision repairers suing insurers for allegedly trying to artificially deflate auto body compensation and interfering with repairer businesses. However, the Crawford's Auto Center and K&M Collision v. State Farm et al case filed by Pennsylvania and North Carolina repairers takes a different legal approach than the other four lawsuits — a point made by its plaintiffs in their motion Jan. 19 to end the stay.
Presnell appears to have agreed with the shops that he was incorrect to equate the Racketeer Influenced and Corrupt Organizations Act Crawford case with the other four Sherman Antitrust Act lawsuits.
New Pa., N.C. auto body lawsuit version alleges major car insurance companies won't pay to properly fix cars
Those four cases still remain on hold, pending an upcoming Eleventh Circuit Court of Appeals decision on Presnell's earlier antitrust rulings.
The remaining state cases are AASP-Pennslyvania et al v. State Farm et al and AASP-PA et al v. Erie in Pennsylvania, Only One et al v. State Farm et al in Alabama and Kallemeyn et al v. 21st Century et al in Illinois.
"The above referenced cases are still pending before me with outstanding motions to dismiss," Presnell wrote Dec. 22, 2016. "Resolution of the cases on appeal will likely resolve the antitrust claims in these cases."
That might sound like putting the cart before the horse, but those four cases follow a similar template to several collision repairer cases on appeal before the Eleventh Circuit after Presnell threw out their Sherman Antitrust Act price-fixing and boycott claims and numerous but not all state claims for good.
Five cases were consolidated together before the appeals court: Campbell v. State Farm (Kentucky), Lee Pappas v. State Farm  (Virginia), Quality Auto Painting v. State Farm and Ultimate v. State Farm (New Jersey) and Concord v. State Farm (Missouri). The quintet's appeal was originally tentatively scheduled to be heard the week of March 27, but the Eleventh Circuit has since belayed that, and the cases remain unscheduled.
The appeal accuses Presnell of overly relying on the arguments of the defendant insurers and giving short shrift to the plaintiffs. The appellant shops also disparaged his application of Virginia, Kentucky, New Jersey and Missouri state law.
Eleventh Circuit lets auto body shops' appeal against insurers continue despite missed deadline
Three more cases are in various stages of the appellate process following Presnell's refusal to reconsider terminating them: Alpine v. State Farm (Utah), Indiana Autobody Association v. State Farm (Indiana) and Auto Alignment v. State Farm (Mississippi, formerly titled Capitol v. State Farm).
Two Louisiana shop v. insurer cases also appealed, but for now have petered out in the Eleventh Circuit and are at least for now closed.
Still other states' cases are either still active in Presnell's court, or have not yet appealed despite being partly or completely dismissed with prejudice.
Featured image: Middle District of Florida Judge Gregory Presnell has agreed to keep two auto body shops' RICO case against various major insurers active. (AVNphotolab/iStock)
Share This: