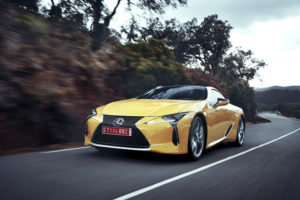 The 2018 Lexus LC, slated to go on sale this spring, will likely require much of the full collision repair playbook with its mix of higher-strength steel, carbon fiber and aluminum.
The vehicle will also demand extra skill from not only structural repairers but cosmetic and paintless dent repairers as well; its exterior is essentially either aluminum or carbon fiber-reinforced plastic (the formal term for "carbon fiber").
Aluminum is used for the hood, front fenders and door skins, with the inner panels of the doors and trunk made from CRFP sheet-molding compound," Lexus wrote. "Only the rear fenders are steel."
Internally, however, higher-strength steels were credited for providing tremendous rigidity — better than the Lexus LFA, according to Lexus.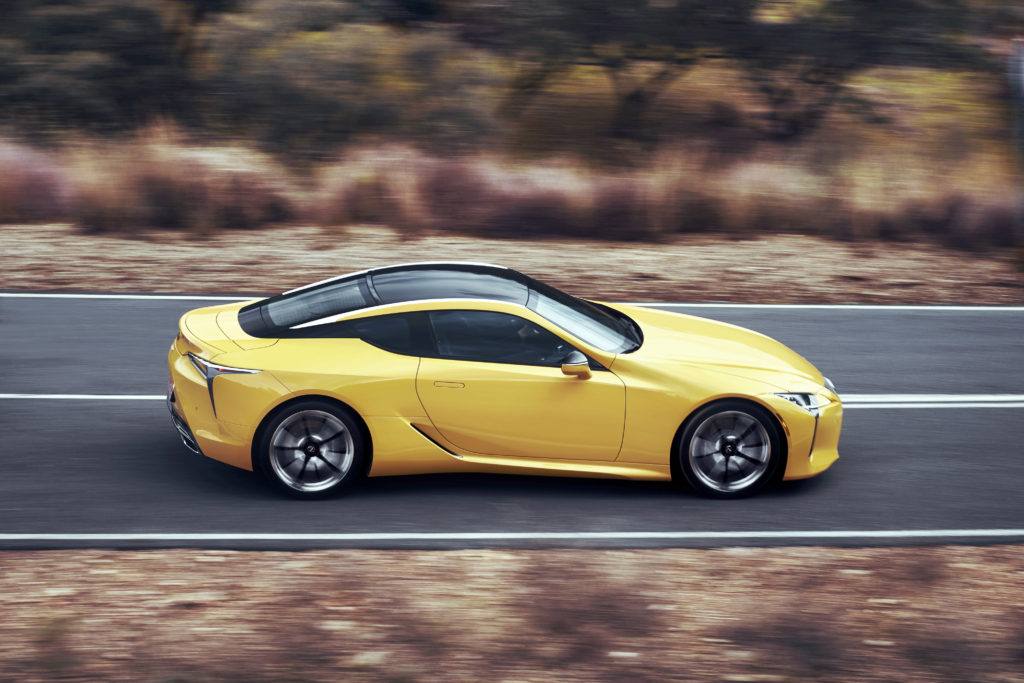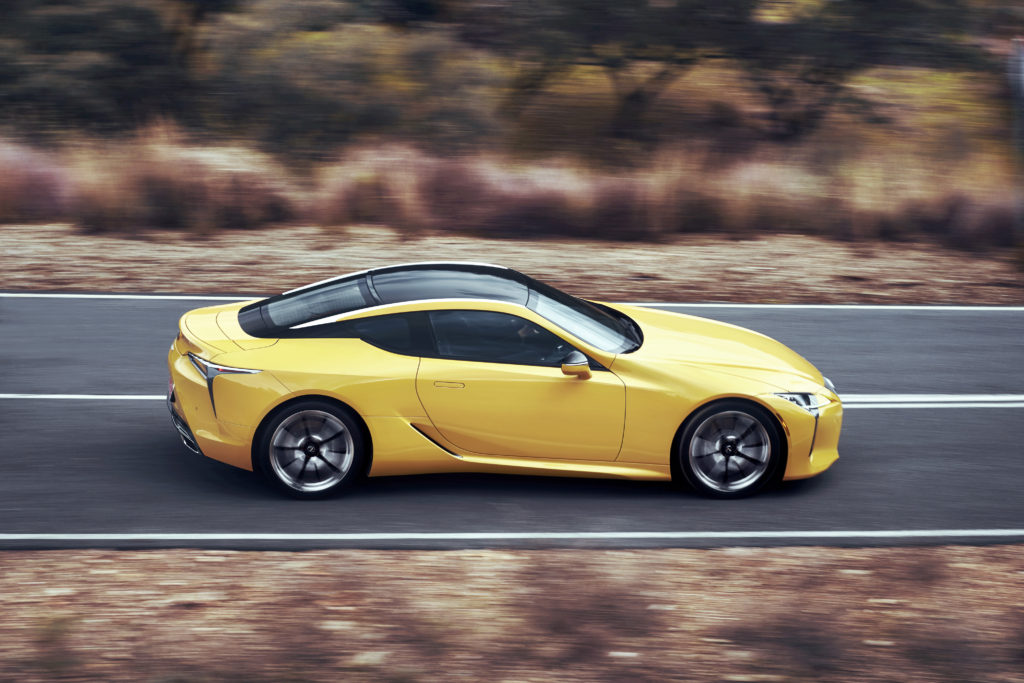 "The strategic use of lightweight, high-strength steels yield a structure that is more resistant to twisting forces than even the exotic, carbon fiber-intensive LFA supercar," Lexus wrote. (Granted, the LFA debuted in 2009, but this still is a testament to how advanced automotive steel has become.)
It's "the stiffest unibody Lexus has ever produced," Lexus wrote of the LC.
Owners have the option of a carbon-fiber roof with a "twill weave" — and Lexus produces the composite itself, using a technique it developed for the monocoque LFA.
"To produce the optional carbon fiber roof with its twill weave effect, Lexus employs a new, high-speed resin transfer molding process, developed at the Motomachi factory from a technique originally used in production of the LFA supercar," Lexus wrote of the LC. "Raw carbon fiber material is inserted into a mold and clamped in place before the injection of the resin, a process that enables volume production."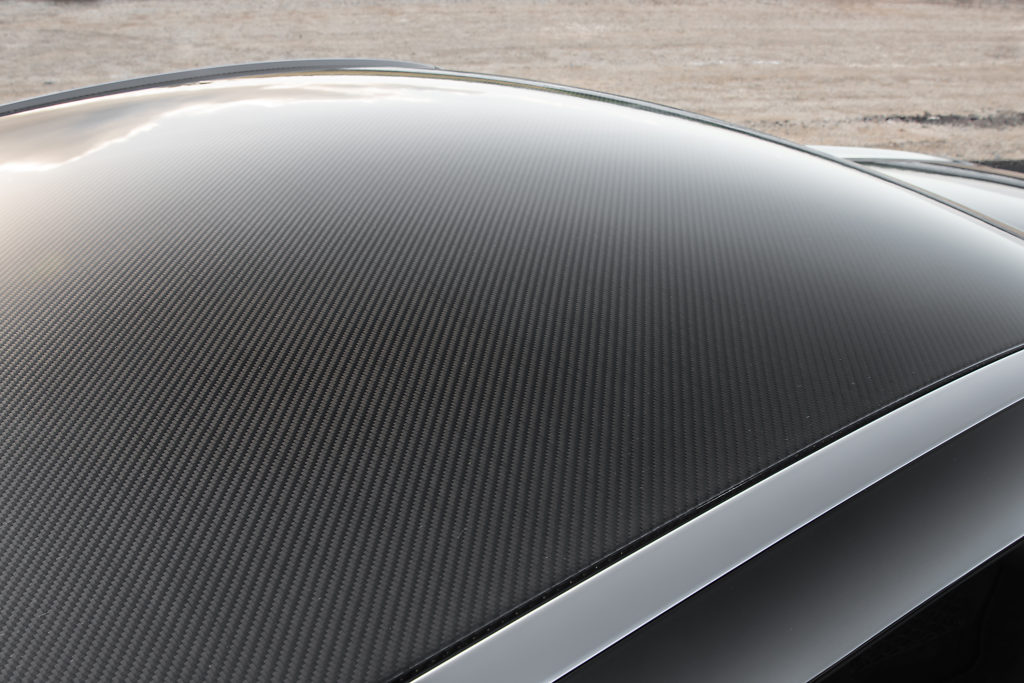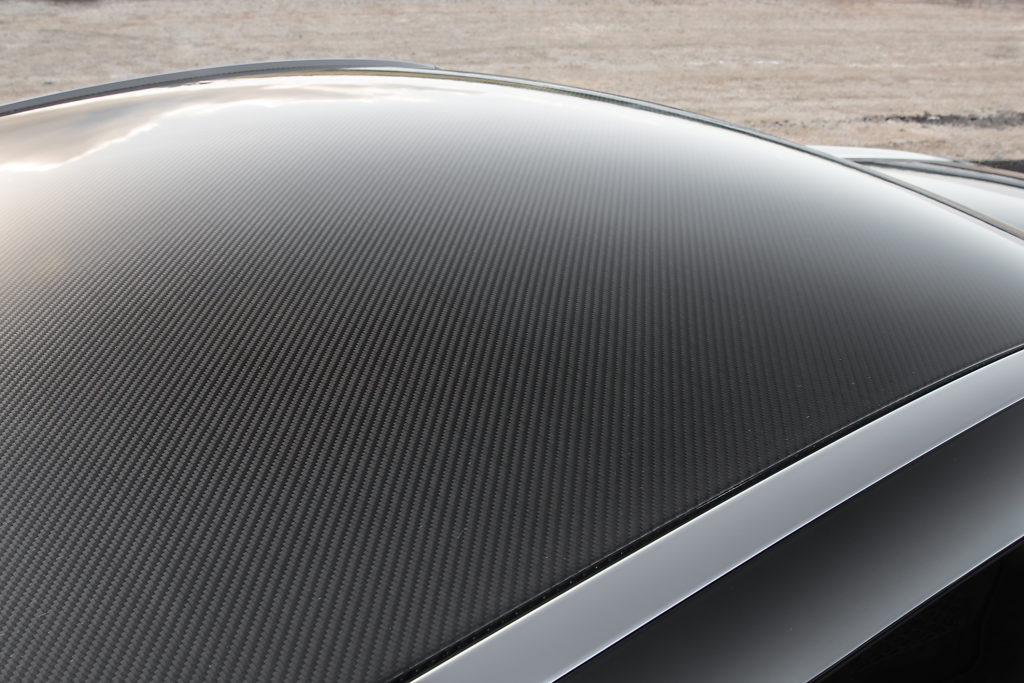 The reference to volume production raises the intriguing question of what else at Toyota and Lexus could go carbon-fiber in the future.
Dissimilar materials demand new factory joining techniques, and repairers should expect to use some of these as well.
"Another new technique is used for combining aluminum with steel to help save weight in key areas, notably the front suspension towers," LC wrote. "The use of self-piercing riveting allows these different metals to be securely joined where traditional welding methods are unsuitable."
Other highlights which might be of interest to collision repairers:
"All but one of the (suspension) control arms are made of lightweight forged aluminum, reducing unsprung weight and improving suspension response."
It has an option for an active spoiler, which deploys itself above 50 mph.
"Large ducts feed air into the rear wheel arches, the airstream exiting smoothly across the tire sidewall to bolster straight-line stability and steering responsiveness."
Like nearly all new Toyotas and Lexuses, a suite of advanced driver assistance systems (ADAS) comes standard. "The system uses a camera and millimeter-wave radar to monitor the road ahead for potential hazards and collision risks. This combination provides the LC with a Pre-Collision System with Pedestrian Detection, which is designed to detect vehicles and pedestrians under certain conditions; All-Speed Dynamic Radar Cruise Control; Lane Departure Alert with Steering Assist and Vehicle Sway Warning, and Intelligent High Beam system (IHB)."
Trickle-down
The LC won't be a common vehicle. But it deserves attention from shops not only for its construction but because Lexus' references to the LFA in the LC's marketing make for a symbol of how engineering from a supercar can trickle down to a luxury model — and then, perhaps, even to more affordable luxury or even mainstream models.
Lexus said in 2009 it would make just 500 LFAs and sell them at a MSRP of $375,000.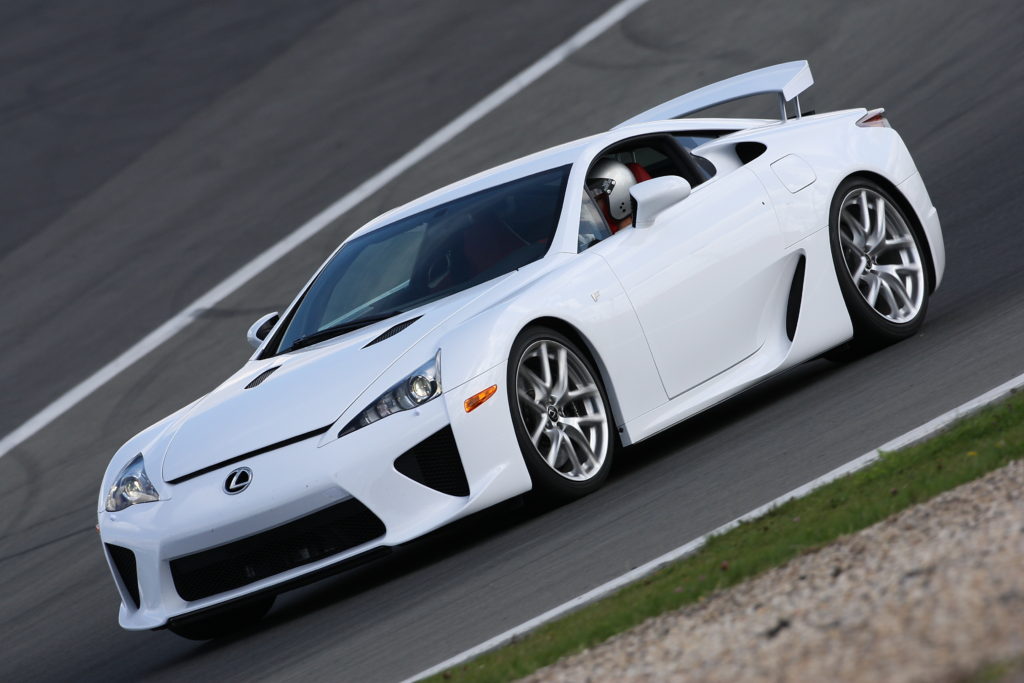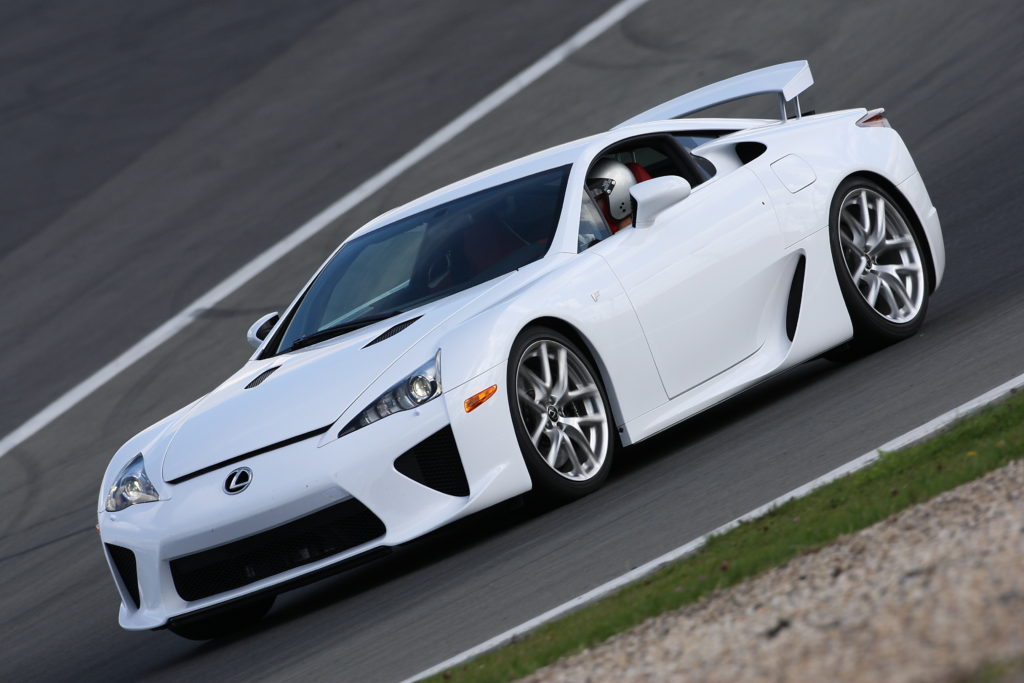 The LC isn't all carbon-fiber and aluminum like the LFA, but it clearly was informed by the LFA, based on Lexus' account.
Lexus Japan said April 16 it already had 1,800 orders for the LC; its goal was a mere 50 a month. It starts at $92,000 in the U.S.
The 2018 Lexus LS, which starts at $72,000 and sold 5,514 last year, uses the same GA-L platform as the LC (but uses steel and aluminum instead of steel, aluminum and carbon fiber for its body and exterior.)
And that GA-L platform — which Lexus developed while converting the LC from a 2012 concept car to a production vehicle — will be seen on other Lexus vehicles, according to Toyota.
"Turning the LF-LC concept into a production model while remaining faithful to its visual excitement required nothing less than a new development process, combining design and engineering disciplines as never before at Lexus," Lexus wrote. "The process yielded an entirely new platform for the LC, called GA–L (Global Architecture – Luxury), which also forms the foundation for the all-new 2018 LS flagship sedan and will underpin future frothe 20nt engine/rear-wheel drive Lexus models."
More information:
"All-New Lexus LC Performance Coupe Opens New Chapter in Brand History"
Lexus, March 17, 2017
"LFA New Flagship for Lexus Performance Models"
Lexus, October 21, 2009
Images:
The 2018 Lexus LC 500 is shown. (Provided by Lexus)
The rear fenders are the only steel on the exterior of the 2018 Lexus LC, according to Lexus. The Lexus LC 500 is shown here. (Provided by Lexus)
An optional roof on the 2018 Lexus LC is made of carbon fiber. The LC 500 is shown here. (Provided by Lexus)
The 2012 Lexus LFA is shown in 2009. (Provided by Lexus)
Share This: