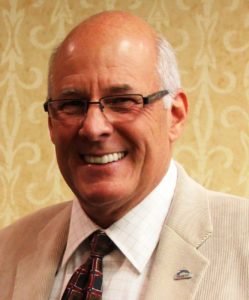 National Automotive Service Task Force Executive Director Skip Potter announced Tuesday he would retire at the end of the month after five years running the organization dedicated to ensuring independent techs remain equipped and trained to fix new vehicles.
"Skip's dedication and leadership helped to move NASTF from an all-volunteer organization to an efficient and professional mainstay of the automotive industry," NASTF former Chairman Allen Pennebaker said in a statement.
Besides its general support for independent technicians, NASTF's work and its leadership should be of interest to collision repairers given recent industry headlines. It works as a clearinghouse for OEM scanning and programming resources and its role, and it serves as go-between between shops and OEMs over Right to Repair issues. It is also credited along with the OEM Collision Repair Roundtable as responsible for the OEM1Stop repair procedure portal.
The organization also has had a collision repair committee since 2007. The most recent meeting minutes, from April, contain some interesting discussion of scanning and OEM repair procedures and can be found here.
Potter has led the NASTF since June 2012 and will retire Aug. 31. NASTF board member Donny Seyfer will serve as interim executive director until the organization finds a new head.
"Skip has worked tirelessly over half a decade to serve not only NASTF but also the entire automotive industry," NASTF Chairman Steve Douglas said in a statement. "His hard work, professionalism, and can-do attitude resulted in the largest membership growth in NASTF's history, a dramatic expansion of the vehicle security registry and the resolution of countless information requests.  The entire NASTF Board sincerely appreciates all of Skip's hard work and wishes him the very best in his well-earned retirement."
Potter had worked for 45 years in various automotive-related roles.
"I have had a wonderful and rewarding career in the automotive parts, tool and service industry," Potter said in a statement. "To end it as the executive director of such a valued organization as NASTF is an honor that makes me very humble and proud."
Anyone interested in applying for the executive director position should visit www.nastf.org/ExecPositionOpen and apply before Sept. 11.
More information:
"SKIP POTTER RETIRES. NASTF SEEKS REPLACEMENT EXECUTIVE"
National Automotive Service Task Force, Aug. 9, 2017
NASTF executive director job description
NASTF executive director job ad
NASTF Collision Repair Team page
Featured image: National Automotive Service Task Force Executive Director Skip Potter. (Provided by Potter)
Share This: