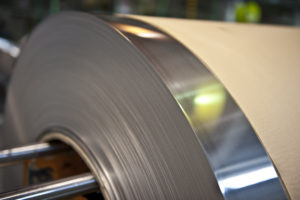 One lightweighting hypothesis suggests that while steel will continue to make up the "bones" of a car, the "skin" — panels and closures — will increasingly shift to aluminum.
However, some experts from the steel industry suggested last month that their alloys still make a strong case for vehicle exteriors when OEMs look at other variables besides pure weight reduction.
Steel Market Development Institute automotive market Vice President Jody Hall said that OEMs tend to solve a mass problem by switching from steel to another substrate. But "they come back" after solving the problem with steel because of the metal's affordability, she said during an interview following the Center for Automotive Research's Management Briefing Sessions on July 31.
Closure panels made of aluminum might revert to steel, or at least fluctuate between the two metals.
Hall, who has a background in stamping, cited the example of a Chevrolet Suburban liftgate GM planned to make out of aluminum.
"They had a terrible time trying to make it out of aluminum," Hall said. Eventually, the OEM switched back to steel because "cost became more important" than the couple of pounds saved. It might have cost half a million dollars to replace all the dies, but GM made it back in a couple of months, she said.
If you design for aluminum, you can convert that design to steel, but it's not as easy to switch from steel to aluminum, Hall said. Aluminum is thicker (but lower in density, which is why it's lighter), and using it changes the mating surfaces of various parts, she said.
She said she and other steel proponents feel "pretty confident" that the materials "pendulum's going to swing back" and restore share to steel.
Cost will again become more important than mass reduction — particularly as OEMs figure out how to improve efficiency in areas like aerodynamics or the powertrain and don't need to lean on lightweighting as much, Hall predicted.
"I think we're going to figure out ways too … to do better closures," Hall said.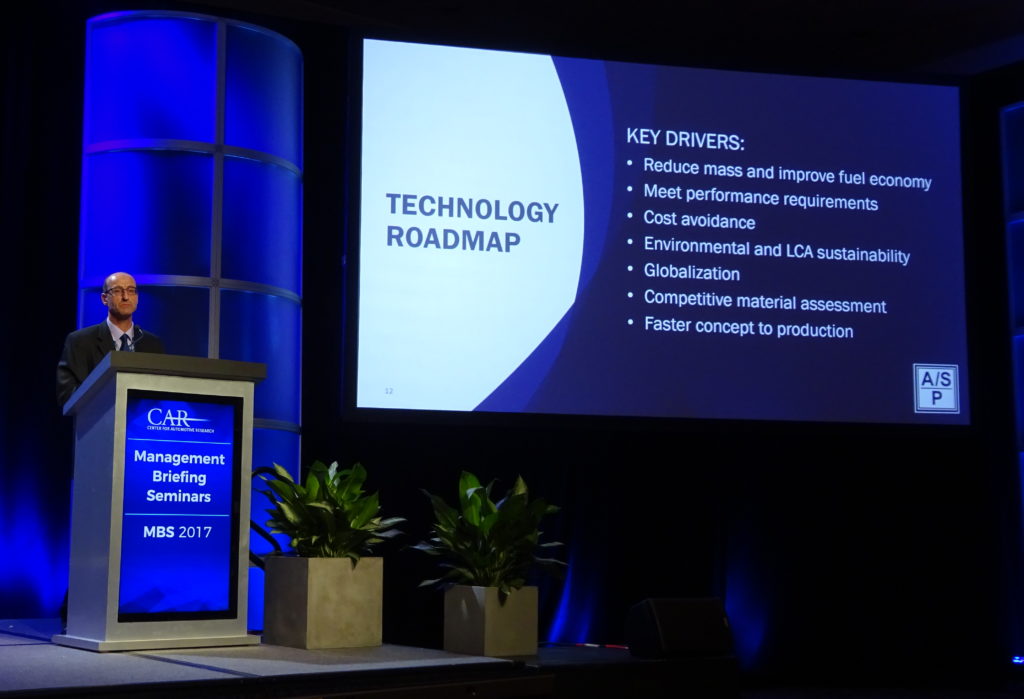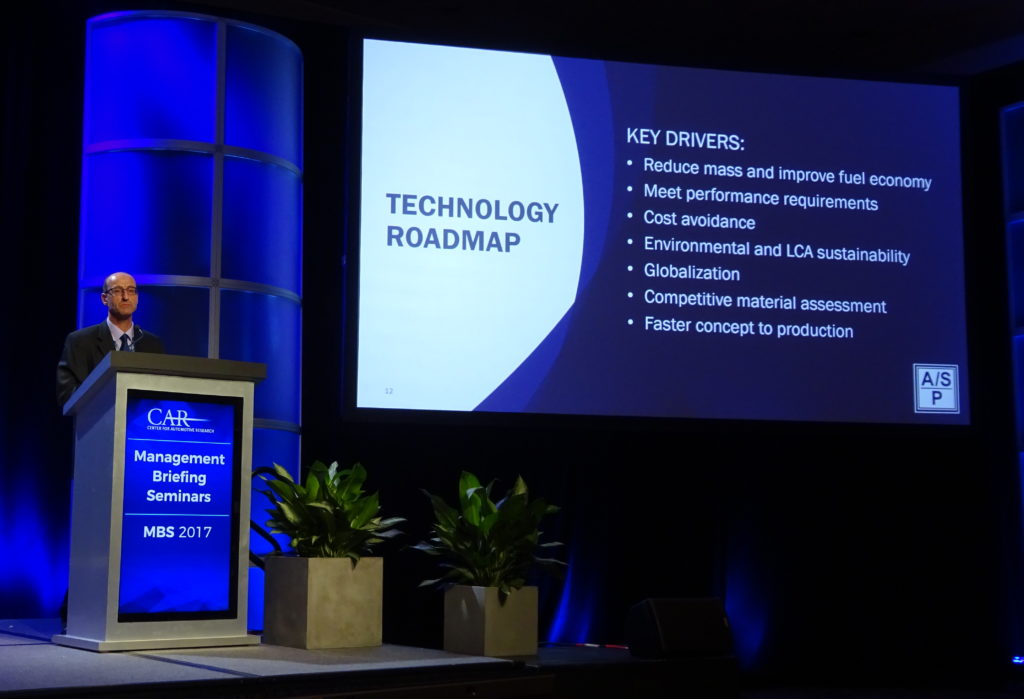 Some European OEMs are examining sandwich steel for outer panels, Hall said. The technology historically involved two thin pieces of steel bookending a polycarbonate core, Auto/Steel Partnership Executive Director John Catterall said, but OEMs are playing around with varying thicknesses and core substances to produce different results. (For example, reduce noise.)
"A lot's been done," Catterall said, though no one appears to have it production-ready yet.
From a repairability perspective, sandwich steel could add complexity if not more parts replacing if shops have to treat it like the laminated steel some OEMs have used. For example, GM allows resistance spot welding and some cold repair on laminated steel — but nothing else.
Dean Kanelos, Nucor market development and product applications manager, said higher-strength steel exterior auto panels as thin as 0.55 mm were possibilities, delivering adequate dent resistance as well as weight savings. An OEM could also optimize door inner design to prevent issues like deflection and door sag, and an optimized best-in-class steel design could hold its own with aluminum, he said.
"Yes, aluminum will have a bit of an advantage, but not much," Kanelos said. When the money spent is compared to the weight saved, "it becomes less cost-effective to do it that way," he said.
---
Learn more about vehicle materials at Repairer Driven Education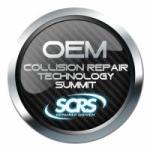 Learn more about the lightweight materials increasingly found on the U.S. vehicle fleet and what it could mean from your shop at the Society of Collision Repair Specialists' OEM Collision Repair Technology Summit Nov. 2 during the SEMA Show in Las Vegas. Innovators in automotive technology will be on hand for "How Automotive Research is Driving Change"; "The Impact of Advanced Vehicle Systems on Routine Repair Process and Procedure"; and "The Hidden Dangers of Vehicle Technology, Improper Repair Methodology and Your Liabilities." Space will be limited; early registration is encouraged. The sessions are part of the SCRS Repairer Driven Education Series Oct. 30-Nov. 4. Register here for the individual classes or the series pass package deal, which includes the entire week of classes, all three parts of the OEM Summit and the Nov. 2 Sky Villa afterparty.
---
SMDI automotive market long products senior director David Anderson said a likely grade would be bake-hardened 440-megapascal steel, a significant (but still repairable) increase over the bake-hardened 210 MPa steel in place today. Kanelos said even DP (dual-phase) 500 steel was being considered.
Looking at the entire system, "there are some advantages to steel," including noise, vibration and harshness; load paths and fastening, according to Kanelos.
Asked where more heat-sensitive higher-strength steels leave procedures like welding pins to a door to pull dent, Catterall said while welders do complain about their weld window being reduced, "it's doable."
"You can weld to some very, very thin material, if you're willing to change your parameters," he said.
With a smarter weld gun, able to adjust to the material, "it's amazing what you can do," he said.
"I don't think we're asking any more than alternate materials are," Anderson said.
Kanelos said aluminum hoods have also made it harder for some OEMs to pass European pedestrian safety testing given the amount of deflection and "hard points" in those parts.
Some automakers ultimately reverted back to a steel hood, he said.
Hall said steel's even gaining back share in the powertrain, as higher power density demands the higher durability of steels.
Images:
Steel sheet is shown. (baranozdemir/iStock)
Auto/Steel Partnership Executive Director John Catterall speaks at the Center for Automotive Research's Management Briefing Seminars. (John Huetter/Repairer Driven News)
Share This: