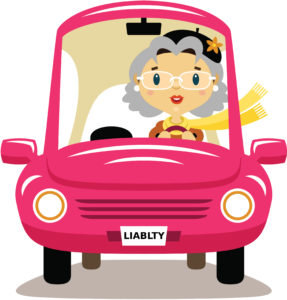 Intentionally doing a bad repair at the request of an out-of-pocket customer or a policyholder too timid to fight their carrier could come back to haunt a collision repairer, experts advised the industry last month.
As the plaintiff's expert in the $1 million-plus lawsuit against a Texas dealership body shop argued, a bad structural repair should extend to future owners. Tracy Law Firm is suing Dallas-based John Eagle Collision Center on behalf of Matthew and Marcia Seebachan, who were trapped in a burning 2010 Honda Fit.
Experts for the plaintiffs said the severity of the crash and their injuries were the result of the body shop bonding the Fit's roof during hail repairs for a prior owner. Honda OEM repair procedures dictate the roof of the unibody vehicle be welded.
'Cradle to grave'
Collision Hub CEO Kristen Felder noted on last week's "Repair University Live" that the parties filing the lawsuit weren't the owner that brought the car to John Eagle Collision in 2012. Rather, the plaintiffs were the "secondary owners."
(Like Collision Hub did prior to the show, a brief caveat — the quotes and analysis in this article aren't meant to be legal and insurance advice, merely informational. Readers should consult with a qualified attorney and insurance carrier specializing in these matters and familiar with the laws applicable to your area.)
The show explained the difference between warranty, which would typically only apply to the vehicle owner at the time of the repair and not transfer to a subsequent owner, and liability, "which is going to follow you everywhere," according to Vehicle Information Services collision repair attorney Erica Eversman.
"You own it," Eversman said. "You touched the car. If it wasn't done right, it doesn't matter really who it hurts." She said this might vary based upon state law, but generally society wants a person injured through no fault of their own to be able to collect from the at-fault party.
This threat can exist even if the owner told you to fix the car incorrectly, according to Eversman.
Felder noted a scenario where a shop agrees to an incorrect repair because "'the lady can't afford another car'" and doesn't want it to total.
"It's always the 'little old lady' thing," she joked.
Eversman said that while she understood the desire to do something nice, shops need to consider two things:
"'Is this the right repair?' … If the answer is no, then it's a no."
"'Who could it harm down the road?'"
She proposed a couple of hypotheticals: What if that little old lady gives her car to her grandson, who takes it to college? Or he sells it on Craigslist to someone who has no idea the car's been repaired improperly?
"It is cradle to grave," Eversman said, agreeing with Vehicle Collision Experts CEO Mark Olson's analysis.
A shop also can't assume following a customer or insurer's dictates on parts would shield them from liability, according to Eversman.
If an insurer agrees to warranty an aftermarket part, the "shop is still liable" for the part's performance, Eversman said. (Emphasis ours.)
Even if customer brings in a bad aftermarket or recycled part and tells you to use it, "You're still liable cause you're supposed to know," P&L Consultants co-owner Larry Montanez said on the show, and Eversman agreed.
'Hold harmless'
In a May interview, Eversman said this concept of being liable as the repair professional might even apply in a situation where a customer even agrees to sign a "hold harmless" for the outcome of the repair. (And going back to the Seebachan and "little old lady" examples, it seems to us like the subsequent vehicle owner could still sue you.)
"It doesn't necessarily mean it will be effective," depending on state law and other variables, Eversman said.
For example, you can't sign a contract allowing someone to punch you to death, she said. "You can't agree to allow someone to harm you," she said.
There's also the possibility of a customer signing one and suing the shop anyway. If the shop compromised vehicle safety, Eversman said she could see a court saying, "'Time out.'"
One of the only ways to be truly certain is to refuse the job, she said.
Eversman last week also criticized the idea of getting a hold-harmless from a supplier or insurer who's telling you to do something questionable.
"You're still going to get sued," she said. "… Your reputation's still damaged."
All the document does is recover the shop's expenses "if and when you lose."
---
Find out about shop liability during Repairer Driven Education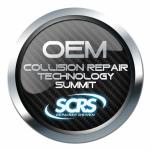 Learn what failing to follow OEM repair procedures could mean for your shop in court Nov. 2 at the OEM Collision Repair Technology Summit during the SEMA Show in Las Vegas. Experts will present "The Hidden Dangers of Vehicle Technology, Improper Repair Methodology and Your Liabilities."  Space will be limited; early registration is encouraged. The session is part of the Society of Collision Repair Specialists Repairer Driven Education Series Oct. 30-Nov. 3. Register here for individual courses or here for the series pass package deal, which includes the entire week of classes, all three parts of the OEM Summit and the Nov. 2 Sky Villa afterparty.
---
Other considerations
Let's say a shop does the bad repair for the little old lady anyway. Given the liability following the vehicle to subsequent owners, does the repairer have a duty to report the bad work on a service like CARFAX? The Seebachans make this argument in their lawsuit.
Eversman said last week that unless some obscure state law out there said a shop must, there was no duty for a repairer to report information to CARFAX.
However, there's a potential argument that to limit liability, you should get the little old lady to sign something agreeing to notify anyone they give the car to about the incorrect work.
"Is that going to work? Maybe," Eversman said. "… I wouldn't want to rely on it."
It might help "insulate you a bit," she speculated, but noted that other attorneys might say, "'Oh my God, are you nuts?'" — the document is proof the shop did the repair incorrectly.
Does the shop have a duty to call the police on a customer who rejects the shop's guidance and is about to leave in an unsafe vehicle? Eversman said in May to her knowledge, no — but cautioned it's driven by state law.
In her home state of Ohio, it's a crime to operate an unsafe vehicle on a state highway, Eversman said. While the police might not necessarily care, "there's an argument to be made there" that the shop should do something.
There's another piece of life-cycle liability a shop might encounter, according to Montanez. A shop might receive a car and during the course of its own repair discover bad work done by a previous shop. It concludes, "'I'll just repair my stuff'" — and now just absorbed all of the liability.
"You now own it, not the other shop," Montanez said.
More information:
"Repair University LIVE: The Brewing Legal Storm (Presented by BASF)"
Collision Hub YouTube channel, Aug. 25, 2017
Featured image: Intentionally doing a bad repair for a sweet little old lady trying to save her car could come back to haunt a collision repairer, attorney warned on Collision Hub's "Repair University Live" in August 2017. (askmenow/iStock)
Share This: