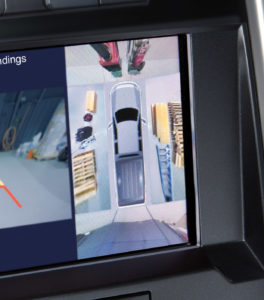 In what might be another hint of commonplace technology which could reduce collision frequency but boost severity, a chip manufacturer and a software company on Wednesday announced a means to deliver affordable 360-degree views to OEMs.
Renesas Electronics and Cogent Embedded stressed the ability of their technology partnership to make 360-degree views "standard on all new vehicles" through its low price point.
"We are excited about the opportunity our cooperation with Renesas provides. The R-Car V3M SoC provides the right set of functions for entry-to-mid-level surround view to run efficiently our state-of-the-art 3D surround view with pedestrian detection, cross-traffic-alert and lane tracking algorithms, an ideal combination of surround view and computer vision features," Cogent President Artemi Ivanov said in a statement. "Combining the power and cost effectiveness of Renesas hardware with our royalty-free software allows carmakers to offer surround view in lower priced vehicles. We believe that with the new collaboration, Renesas and Cogent can contribute to making surround view a standard on all new vehicles, and we are proud to be part of that solution."
Renesas' chip can handle up to four cameras — two of which OEMs have already committed to install. Rear-view cameras became standard by federal mandate for the 2018 model year, and virtually all OEMs pledged to make frontal autobraking — which often relies upon a camera — standard by 2022. Rear-view cameras also demand an OEM install some sort of output display in the vehicle.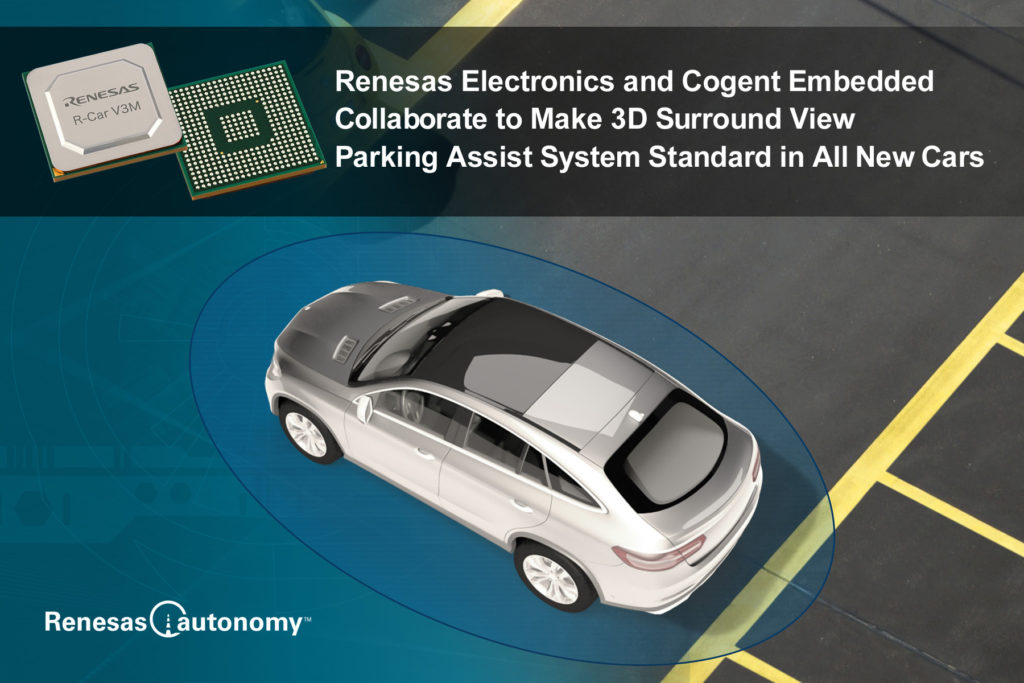 The existence of those two cameras and display would seem to make the two side-view cameras — likely required for a 360-degree view but not included in Renesas and Cogent's package — an affordable addition to an OEM.
As the National Highway Traffic Safety Administration wrote in 2014 when it mandated rear-view cameras:
The agency acknowledges that the costs of today's rule are significant. We anticipate rear visibility systems will cost approximately $43 to $45 for vehicles already equipped with a suitable visual display and between $132 and $142 for all other vehicles.
Let's use that for some back-of-the-napkin math. Since the visual display already exists, the OEM is roughly looking at around $80-$90 to install side-view cameras plus whatever Renesas and Cogent are charging (which they claim isn't much). That might be attractive to an OEM.
---
Learn about vehicle tech procedures, liability risks at Repairer Driven Education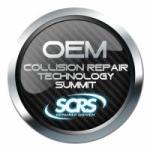 Learn more about the technology increasingly found on the U.S. vehicle fleet and what it could mean from your shop in terms of repair procedures and liability at the Society of Collision Repair Specialists' OEM Collision Repair Technology Summit Nov. 2 during the SEMA Show in Las Vegas. Innovators in automotive technology will be on hand for "How Automotive Research is Driving Change"; "The Impact of Advanced Vehicle Systems on Routine Repair Process and Procedure"; and "The Hidden Dangers of Vehicle Technology, Improper Repair Methodology and Your Liabilities." Space will be limited; early registration is encouraged. The sessions are part of the SCRS Repairer Driven Education Series Oct. 30-Nov. 3. Register here for the individual classes or the series pass package deal, which includes the entire week of classes, all three parts of the OEM Summit and the Nov. 2 Sky Villa afterparty.
---
"The R-Car V3M includes a dedicated image rendering unit (IMR) that enables realistic 360-degree surround view and free view-points at lower power consumption than GPU-based SoCs," Renesas wrote in a news release. "The R-Car V3M supports up to four 1.3 Megapixel cameras. These cameras can make use of the integrated ISP in the R-Car V3M, which eliminates the need to install an ISP per camera, thereby reduces bill-of-material (BOM) costs. The optimized video pipeline can generate up to Full HD resolution output to the infotainment units. The integrated IMP-X5 computer vision engine enables object recognition such as lane detection, pedestrian or obstacle detection. This enables OEMs and Tier 1s to design full-HD surround view systems with high-quality resolutions and lower power consumption."
For a shop and insurer, the cost might be far higher since the technology is likely contained in something like a side-view mirror and would have to be scanned and calibrated. But there's less chance of a vehicle owner banging into or scraping something while parking or maneuvering at low speeds, which could cut down frequency.
As Ivanov noted, the Renesas-Cogent system might also be attractive because it enables other features potentially desirable to a customer. For example, Renesas announced Sept. 7 that Nissan used one of its SoC chips (it's unclear if it was the same one, but it sounds like it) to offer automatic parking in the next-generation LEAF. The company also in April said its V3M SoC could even be used to crunch lidar as well as image data, and the chip is part of a broader advanced driver assistance system and autonomous platform.
"As in-vehicle infotainment and ADAS systems converge, automotive system designers require technologies that deliver predictable performance for safety while securing the flexibility to customize," Renesas Senior Vice President Shinichi Yoshioka said in a statement. "Renesas is expanding its relationship with software expert Cogent Embedded to deliver new solutions that address both of these growing markets with our R-Car V3M SoC that delivers 3D function and performance comparable to other surround view SoCs, at lower power and cost levels."
Chip samples will be available to OEMs in December, and Cogent will deliver its software in the fourth quarter.
More information:
"Renesas Electronics and Cogent Embedded Collaborate to Make 3D Surround View Parking Assist System Standard in All New Cars"
Renesas and Cogent via Business Wire, Sept. 13, 2017
Images:
The 2015 Ford F-150's 360-degree view system is shown. (Provided by Ford)
Renesas Electronics and Cogent Embedded on Wednesday announced a means to deliver affordable 360-degree views to OEMs. (Provided by Renesas via Business Wire)
Share This: