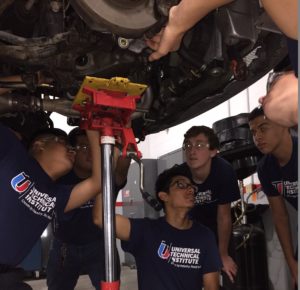 Universal Technical Institute announced last week that it would expand its free summer "Ignite" program for high school juniors nationwide and to new fields, including collision repair.
Last year, UTI tested Ignite with automotive repair at its Avondale, Ariz. (18 students); Orlando, Fla. (15); and Houston, Texas (22), campuses.
This year, students can enroll in two three-week programs in automotive, diesel, collision or motorcycle repair at any of UTI's 12 campuses. UTI offers collision repair in Long Beach, Calif.; Sacramento, Calif.; and Houston.
"Participating students receive intensive, hands-on training and are prepared for testing to receive UTI course credit once enrolled," UTI wrote in a news release Tuesday.
The college network said the juniors would meet UTI graduates and local employers for a look into prospective jobs — an opportunity Texas and California repairers might want to capitalize upon to lay the groundwork for hiring these kids in two years. (UTI's collision repair program runs 45-54 weeks, though of course the Ignite program offers students a chance to have a jump on course credit and graduate faster.)
UTI's CEO called the 2017 pilot a success, and noted that many of the participants planned to enroll in UTI after graduating high school.
"There is tremendous need across the transportation industry for trained technicians," UTI CEO Kim McWaters said in a statement. "Our free Ignite program introduces a new generation of young students to a UTI education and gives them a taste for the fulfilling career opportunities that await in the transportation field. We had great success with Ignite as a pilot program in 2017, and now we're excited to bring this unique training to the rest of our UTI campuses."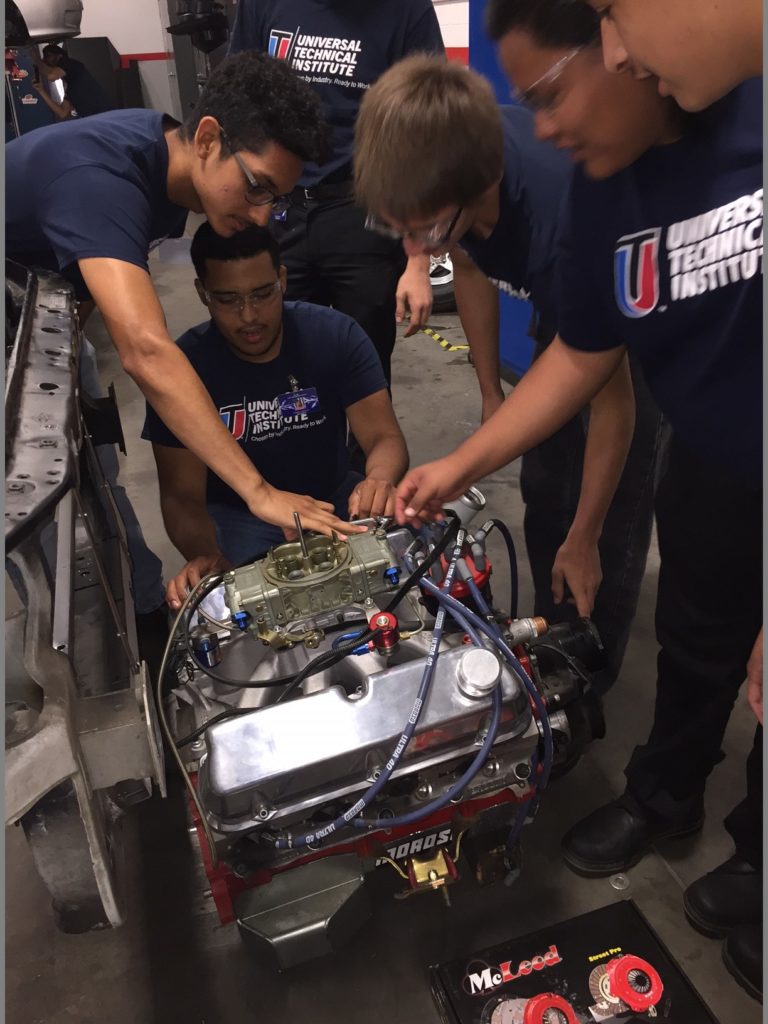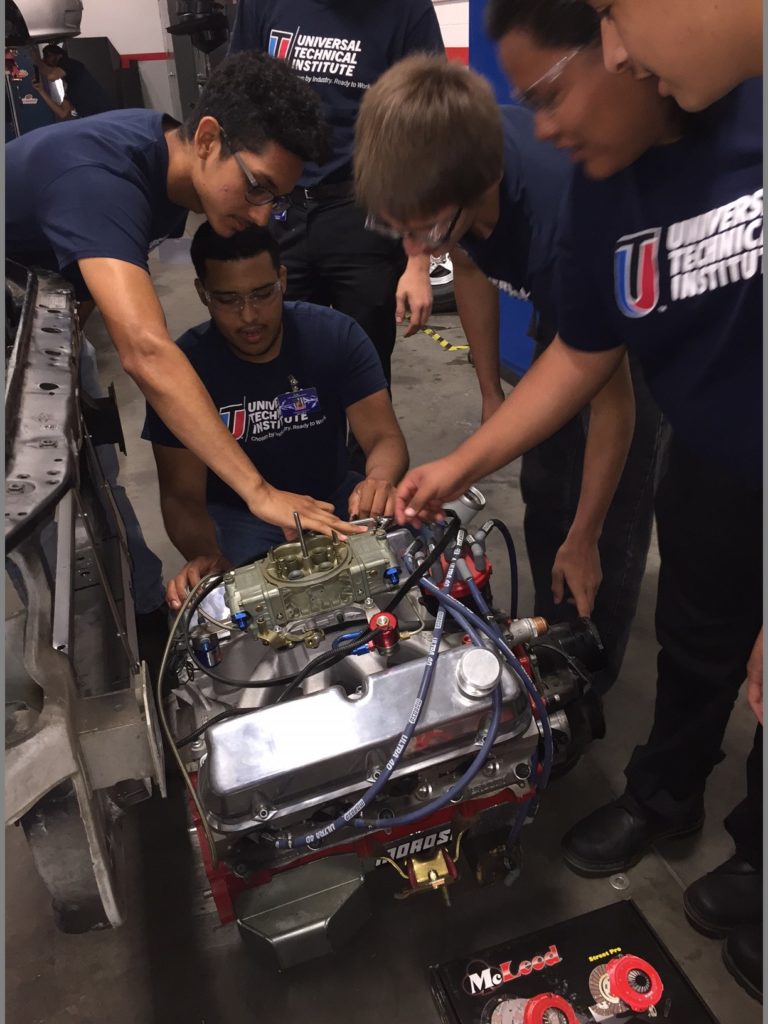 UTI pointed out that the Bureau of Labor Statistics recently tripled its estimate for "transportation technicians" needed in 2026 (it's unclear if this figure includes the motorcycle repairers it mentioned). The BLS estimates that the U.S.'s 160,400 collision repairers in 2016 will need to increase by 13,6oo — 8.5 percent — to meet the 2026 demand.  Auto painter jobs are expected to grow by 6.6 percent, and glass jobs are expected to grow by 6.5 percent by 2026, according to the BLS. Automotive service techs and mechanics must grow by 45.9 percent (!) to meet employers' needs in 2026.
"For technicians with the right skills and training, employment opportunities are abundant across the automotive and diesel industry," McWaters said in a statement. "The Ignite program allows us to expose more prospective students to a UTI education – strengthening our enrollment pipeline and helping us deliver the trained technicians our employer partners need."
UTI said Berenice Dominguez, 17 of Conroe, Texas, fell in love with automotive repair after a high school class in the topic, and despite her family's hope she'd be a nurse or doctor opted to spend nine weeks of her summer at the Houston Ignite course.
"The best part of this program was seeing things I thought I knew more in depth, and I realized there was so much more to it – for example, brakes – I thought I knew enough until I took that class here," Dominguez said, according to UTI.
According to UTI, Dominguez advised other girls: "At first, you might think it is going to be hard because you're the only girl and the boys don't imagine you can do it.  But, I had the chance to prove them wrong and earn their respect."
"The students are staying engaged and excited and had no idea of the opportunities that were offered by employers in this industry," Orlando automotive instructor David Watkins said after the close of Ignite Week 2 in 2017, according to UTI. "Several students were commenting that next week is our last week together and seemed to have forged some new friendships and bonds with each other and wished it would go on.  When you speak with them, you can see that for a time they are in the 'grown up world' even if only for a few weeks.  Perhaps a possible peek into their future is all they need to uncover their talents."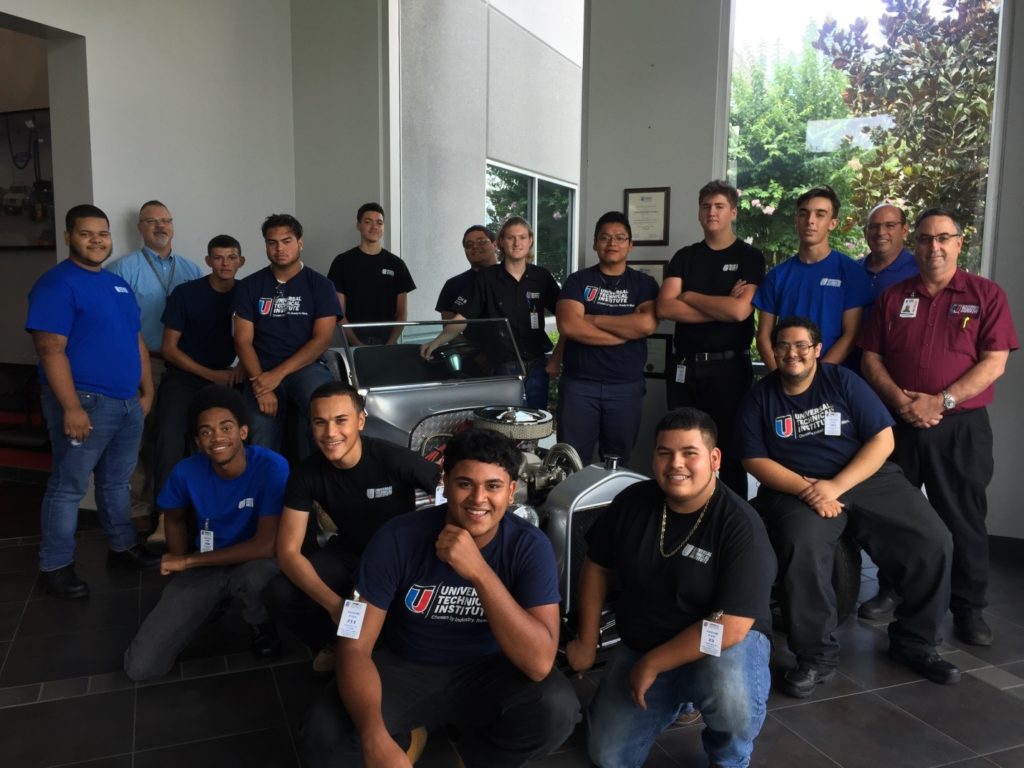 Details/enrollment: www.uti.edu/programs/ignite.
More information:
"Universal Technical Institute Launches Free High School Summer Program"
Universal Technical Institute, Feb. 13, 2018
Images:
Universal Technical Institute tested its free Ignite summer program for high school juniors in 2017 with its Avondale, Ariz., automotive repair program. (Provided by Universal Technical Institute)
Universal Technical Institute tested its free Ignite summer program for high school juniors in 2017 with its Orlando, Fla., automotive repair program. The group poses for a class photo here. (Provided by Universal Technical Institute)
Share This: