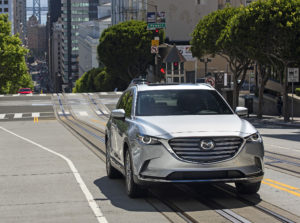 Mazda earlier this year joined the ranks of OEMs stressing collision repairers should conduct diagnostic scans on every vehicle.
"Every Mazda vehicle is built with new technology to keep the passengers inside safer," Mazda wrote in a position statement Jan. 3. "Sensors, cameras, and radars are built into the car to accomplish the highest standard of safety."
Mazda keyed the statement off of "sensors, cameras, or radars" but didn't rule out vehicles built prior to some of the modern advanced driver assistance systems like autobraking or lane-keeping one typically associates with such technology. (After all, automotive sensors date back decades.)
"As OE manufacturers become more technologically advanced, Mazda North American Operations recommends that all vehicles being repaired for collision damage be scanned before and after the repair," Mazda wrote. "Diagnostic Trouble Codes (DTCs) will be stored if any of the sensors, cameras, or radars were damaged in the collision."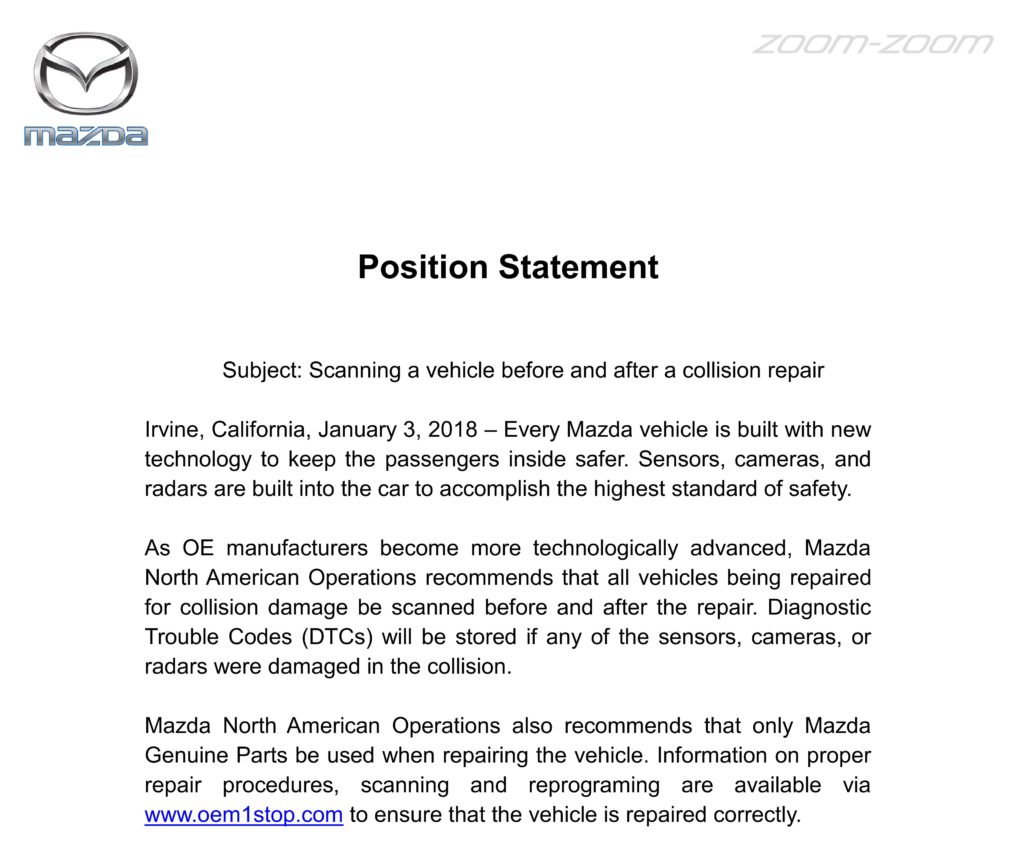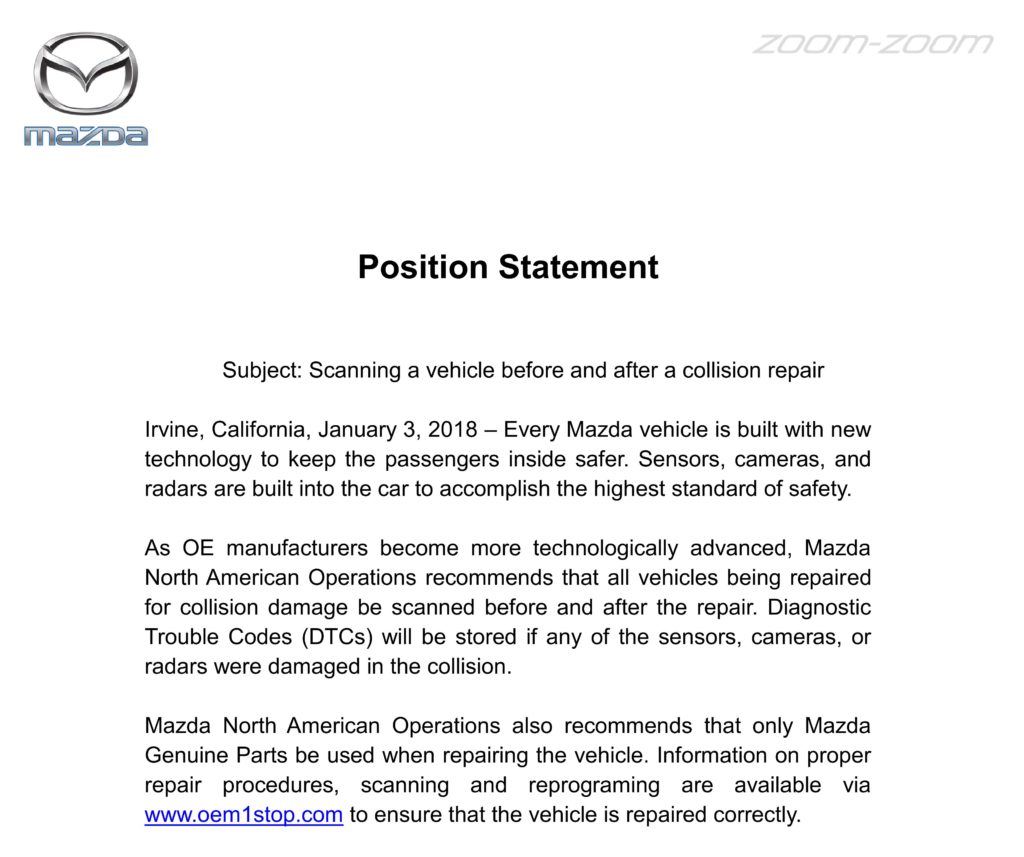 Repairers and insurers who protest that the word "all" somehow isn't specific enough (see Nissan make fun of that argument here) and attempt to just guess what Mazda model years and trims need scans should take into account some of the following points. We don't know the correlation between the technology mentioned, MIL lights and DTCs on Mazdas, but this ought to be some food for thought:
Mazda also in the January statement reiterated its position on OEM parts from 2011 and directed shops to its repair procedures.
"Mazda North American Operations also recommends that only Mazda Genuine Parts be used when repairing the vehicle. Information on proper repair procedures, scanning and reprograming are available via www.oem1stop.com to ensure that the vehicle is repaired correctly," Mazda wrote.
For more on Mazda's views on collision repair, see this 2017 PPG MVP 2017 Conference video:
More information:
Mazda position statement on diagnostics
Mazda, Jan. 3, 2018
Mazda OEM1Stop repair procedure portal
"PPG MVP Tip of the Technology Iceberg"
PPG MVP Business Solutions YouTube channel, May 31, 2017
Images:
The 2016 Mazda CX-9 is shown. (Provided by Mazda)
Mazda earlier this year joined the ranks of OEMs stressing that collision repairers should conduct diagnostic scans on every vehicle. "Every Mazda vehicle is built with new technology to keep the passengers inside safer," Mazda wrote in a position statement Jan. 3. "Sensors, cameras, and radars are built into the car to accomplish the highest standard of safety." (Provided by Mazda)
Share This: