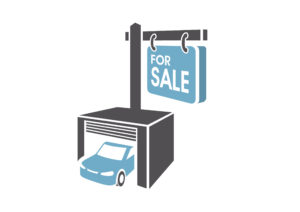 Financial consulting firm FOCUS said Wednesday that single-shop collision repairers are leaving the industry "more frequently in 2018 than in any year we have previously tracked."
But this trend could benefit smaller collision repair operations as well as the "consolidators and superregionals," the auto body merger and acquisitions consultants wrote in a "State of the Collision Repair Industry" report.
"Many of the next 150 largest MSOs in have been rapidly growing on their own, most often by picking up the single shops in their respective markets," FOCUS wrote.
It seems as though even a single shop which wants to double up or merely just add space might be able to get in on the act if a deeper-pocketed competitor doesn't overescalate a bidding war.
CARSTAR's recent discussion of its growth plans for its franchisees, who though part of a national brand still own their single- and multiple-shop businesses, also suggests there's opportunity for smaller operations to grow.
President Michael Macaluso said that only 20 percent of the company's U.S. shops are regional MSOs, so "there's a significant opportunity" for its independently owned CARSTARs to expand within their markets. National director of franchise development Collin Welsh also said CARSTAR planned to fuel Canadian growth by helping its franchisees organically add locations.
Private equity money has also helped the "superregionals" gain on their national competitors this year, according to FOCUS.
"Joe Hudson Collision Centers has been on a tear," FOCUS wrote. "Their acquisition of 13 Car Guys shops in central Florida is one of the largest transactions of 2018. JHCC now operates 77 locations in 6 states and is approaching $200 million in revenues."
FOCUS wrote that Carousel Capital was "aggressively funding" Joe Hudson Collision. Carousel's website reports it had raised $1.2 billion since its launch in 1996. The company notably finished the sale of Meineke and MAACO parent company Driven Brands to Roark Capital in 2015, shortly before Driven Brands bought CARSTAR, and its current portfolio includes the Consolidated Claims Group.
FOCUS also wrote that $2 billion private-equity company Kinderhook backed Pro-Care Automotive and Collision's purchase of Austin Motor Mile Collision's 12 shops. A news release posted on PE Hub in May states that AMM's 12 shops brought Pro-Care to 30 shops, making it Texas's No. 3 repairer, and FOCUS wrote that the combined MSO has nearly $100 million in revenue.
"The collision repair industry has been dealing with increasing uncertainty for more than 25 years," FOCUS wrote." Since the consolidation phase gained traction in the late 90's, the continuous challenge for most operators has been balancing a constantly changing – and conflicting – set of demands.  Whether responding to insurers' requirements or finding new capital or competing with the big guys, today's operators know the decisions they need to make are often binary: get big or get out."
Looking larger, FOCUS called the "most notable consolidator transaction" Caliber buying Albany, N.Y.-based H&V Collision's seven Hudson Valley shops, "the first large MSO acquisition in the northeastern US." It said Caliber had increased its shop count from 527 at the end of 2017 to 590 as of July 11.
More information:
"State of the Collision Repair Industry"
FOCUS Investment Banking, July 25, 2018
Featured image: Financial consulting firm FOCUS said Wednesday that single-shop collision repairers are leaving the industry "more frequently in 2018 than in any year we have previously tracked." (artvea/iStock)
Share This: