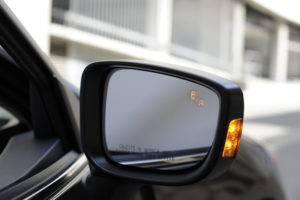 University of Iowa research commissioned by AAA found at least a quarter of vehicle owners at times relying completely on their blind-spot monitors and rear-cross-traffic alert systems to watch the road for them.
"False expectations for ADAS systems can easily lead to misuse of the technology or an increase in driver distraction," AAA wrote in a news release Sept. 26.
Only 45 percent of the more than 500 respondents asked about blind-spot monitoring said they never used the system alone to ascertain if their blind-spot was in fact clear. Another 25 percent "rarely" relied only on the blind-spot monitoring system without also looking in their blind spot visually. However, 19 percent "sometimes" failed to use their eyes, and another 11 percent "frequently" or "often" just left the job up to their BSM.
Only 55 percent of the more than 500 respondents asked about rear cross-traffic alerts, which detect if your backing vehicle is about to strike a car moving perpendicular to you, said they never left the determination up to the vehicle. About 21 percent "rarely" left watching the road up to the rear cross-traffic alert, failing to check that area with their own eyes. Another 14 percent "sometimes" declined to use their own eyes, and 11 percent "frequently" or "often" outsourced paying attention to the ADAS.
"New vehicle safety technology is designed to make driving safer, but it does not replace the important role each of us plays behind the wheel,"  AAA Foundation for Traffic Safety Executive Director David Yang said in a statement. "The prospect of self-driving cars is exciting, but we aren't there yet.  Automakers have an ethical and important responsibility to accurately market, and to carefully educate consumers about the technologies we purchase in the vehicles we drive off the lot."
The research also found drivers reporting instances — at times characterizing these as "often" — in which they felt comfortable with behavior like "looking away from the road or making a phone call, sending a text, etc." because they had ADAS systems like lane keeping or adaptive cruise control.
"About 25 percent of vehicle owners using forward collision warning or lane departure warning systems report feeling comfortable engaging in other tasks while driving," AAA wrote.
However, while this data certainly suggests overreliance on ADAS, it doesn't seem as conclusive as the two examples where the drivers were definitely declining to use their eyes because of the technology. The study cries out for a control group to see how often a driver would be comfortable taking their eyes off the road, texting or making a call in a vehicle lacking such ADAS.
After all, State Farm research and our own anecdotal observations suggest plenty of motorists are willing to engage in distracted driving without an AI crutch. (This probably dates back beyond the automobile; there's likely some embarrassed buggy drivers in history who've hit something while eating behind the "wheel" or talking to the guy riding shotgun.)
Still, AAA and the University of Iowa seemed to find the data significant, which probably means we should keep an eye on it.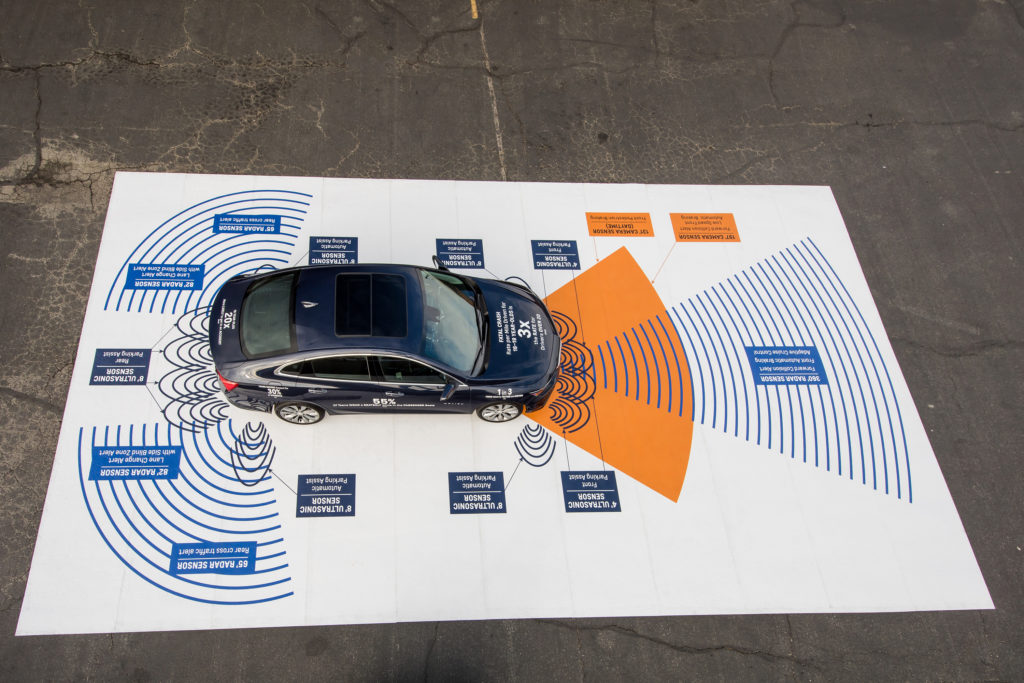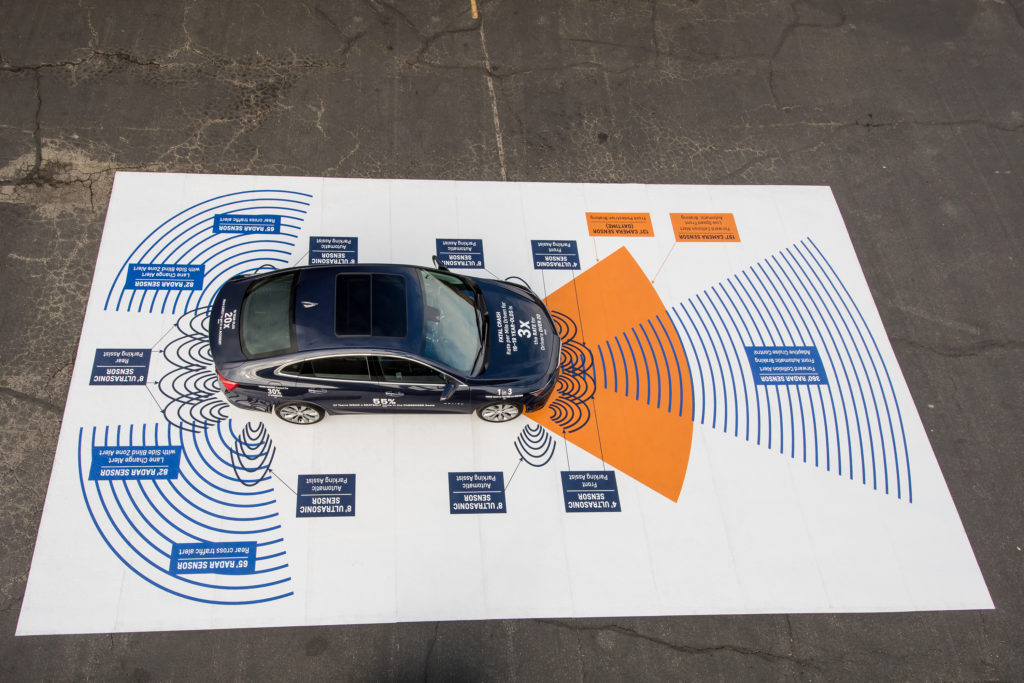 "Additionally, inappropriate trust and false expectations can lead to misuse of or an overreliance on the technology," University of Iowa researchers Ashley McDonald, Cher Carney, and Daniel McGehee wrote. "This was found to be true for several of the systems in the context of the current study. … As drivers become more comfortable with these technologies, the possibility for overreliance on these systems could grow. Much more research is needed on this topic."
Consumers' definite and suggested overreliance on ADAS as well as what the survey found were misconceptions about how the systems actually worked seem to carry two potential takeaways for the collision repair industry.
First, consumers who don't know the limitations of their systems and rely too much upon them could offset the decline in collision frequency that ADAS threatens to create. That could alleviate a little of the blow to some repairers' business.
"When properly utilized, ADAS technologies have the potential to prevent 40 percent of all vehicle crashes and nearly 30 percent of traffic deaths. However, driver understanding and proper use is crucial in reaping the full safety benefits of these systems," Yang said in a statement. "Findings from this new research show that there is still a lot of work to be done in educating drivers about proper use of ADAS technologies and their limitations."
---
Learn more about calibration during Repairer Driven Education
Seeking more insight on calibration? Learn more during the SEMA Show in Las Vegas with "Understanding Shop Liability in this new Era of Diagnostics, Calibrations and Programming"  featuring Michael Quinn and Chuck Olsen of AirPro, Aaron Clark of Assured Performance, Scott Kaboos of Honda, Nick Notte of I-CAR, Jack Rozint of Mitchell and Todd Tracy of the Tracy Law Firm and "The importance of ADAS system resets when performing wheel alignments during the collision repair process" with John Shewbridge of Hunter. The sessions are part of the Society of Collision Repair Specialists Repairer Driven Education Series Oct. 29-Nov. 2. Register here for individual RDE classes or the series pass package deal.


---
Second, consumers' overreliance on such systems makes it even more crucial that collision repairers restore ADAS functionality perfectly and document that they did so.
If your customers are going to blindly abdicate responsibility to vehicle sensory systems, then those systems had better be restored to pre-loss condition so they offer the best protection possible.
Worse, a customer who relies on the system too much and gets in a crash — or perhaps the party they hit — might still come after your shop in court or with a comeback.
That's what appears to have happened in the recent litigation by a Tesla owner following an Autopilot crash. Police said the driver admitted not paying attention to the road — a clear departure from Tesla's Autopilot directions. (The plaintiff claims Tesla misled her about Autopilot's capabilities.) Yet she's suing Service King, which allegedly replaced a sensor on the car prior to the crash. (In Service King's defense, we point out that the Sept. 4 lawsuit never actually specifies what the MSO is alleged to have done wrong with regards to that replacement.)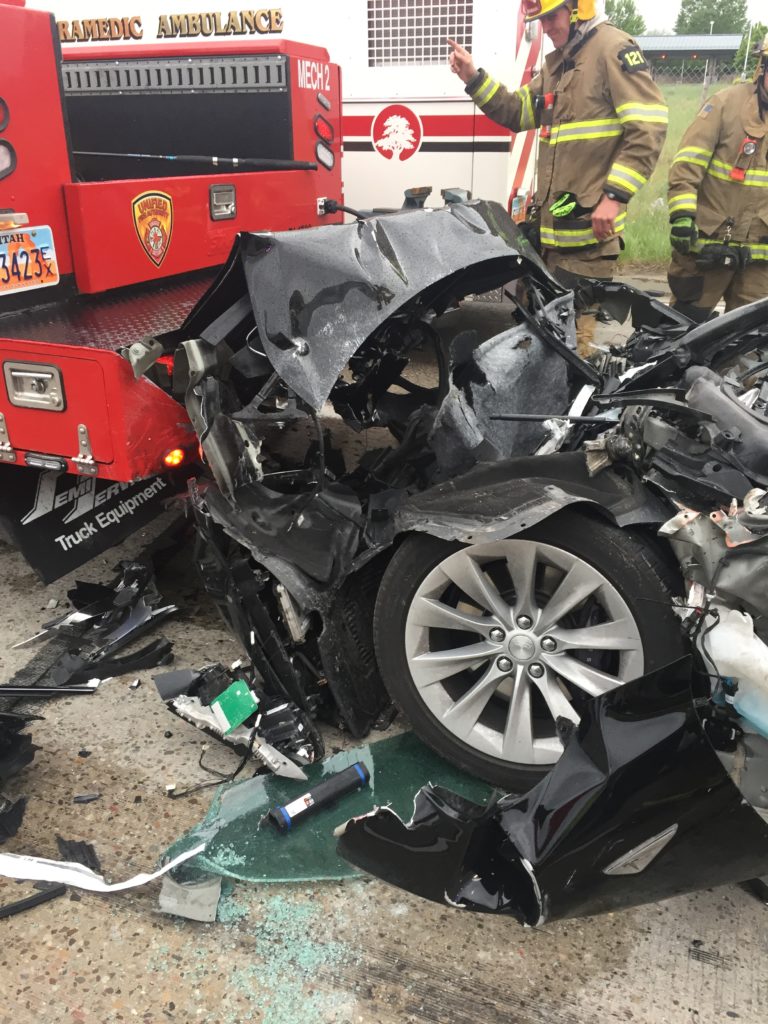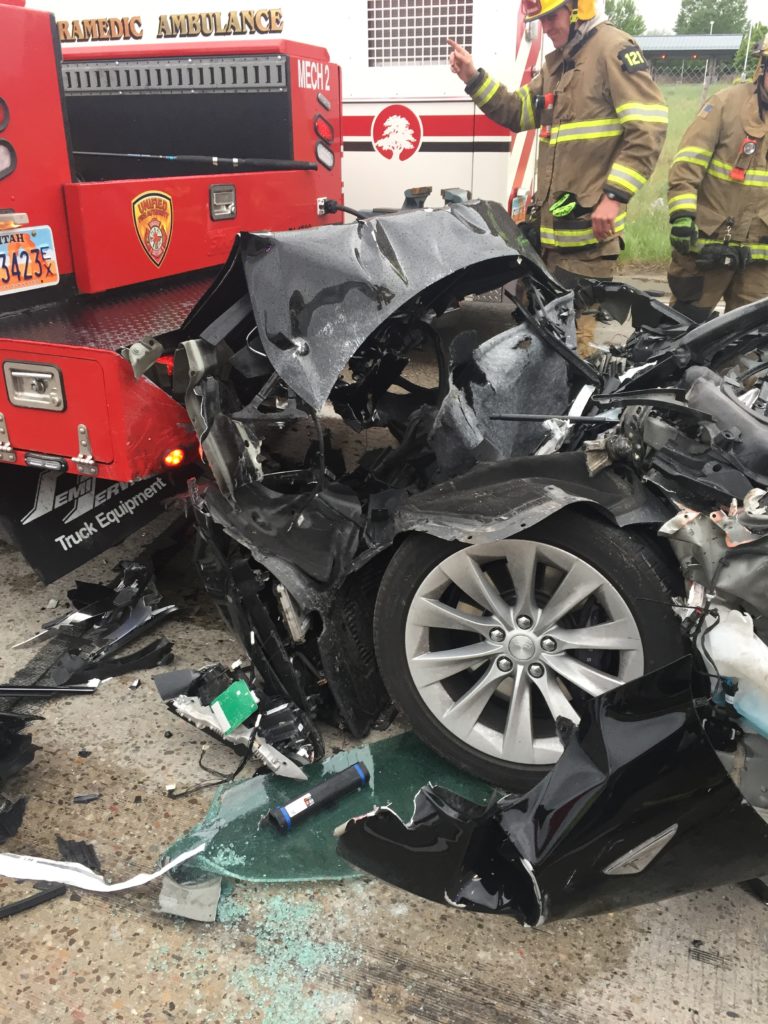 Based on the University of Iowa's research into overreliance, similar scenarios seem likely for a variety of OEM models with ADAS — which means a larger collision industry population than Tesla-certified shops might need to worry about this sort of litigation. Protecting oneself with a proper, according-to-the-OEM repair and documenting it with what Vehicle Collision Experts CEO Mark Olson calls a "bulletproof" file will be critical.
P&L Consultants co-owner Larry Montanez and Lange Technical Services President Jeff Lange in a May 2017 Hammer & Dolly column described another example of a shop being blamed for a crash despite the customer arguably having responsibility. According to Lange and Montanez:
1. 2014 Chevrolet Impala, black color, backup camera issue. A 65-year-old woman was impacted to the left rear quarter panel and bumper cover. These items required replacement. The trunk lid was removed and installed during the repair, but the repair facility decided not to blend it. Approximately two months later, the woman was backing up into a parking spot and impacted an Audi A4 parked directly behind her. Although her vehicle sustained only scrapes and scratches, the Audi sustained a broken grille and bumper fascia. The woman was very adamant that she was careful and observing her backup camera. We were called in for the investigation. After diagnostic testing and some research by the insurance company, we were able to relate the issue to the previous, unrelated incident. The previous shop did not have the backup camera reintroduced to the steering angle sensor, and the guidance lines and distance warnings were not aligned properly. This was the reason the woman impacted the Audi. The previous repairer was required to pay for the damages to the Audi and Chevrolet and for the wheel alignment and steering angle sensor re-aiming. No one at the original repair facility referenced the OEM procedures or warnings.
According to the National Highway Traffic Safety Administration, which mandated rearview cameras as of this year, the view from the device still isn't the same as using your eyes.
"It's important to remember that rearview video systems are not a replacement for mirrors or turning around to look; rather, they're an added safety tool for revealing hidden dangers," the agency wrote.
The 2014 Impala's owner's manual also suggests that drivers might not be able to rely solely on the camera.
"The RVC system does not display children, pedestrians, bicyclists, animals, or any other object located outside the camera's field of view, below the bumper, or under the vehicle," Chevrolet wrote. "Perceived distances may be different from actual distances. Do not back the vehicle using only the RVC screen, during longer, higher speed backing maneuvers, or where there could be cross traffic. Failure to use proper care before backing may result in injury, death, or vehicle damage. Always check behind and around the vehicle before backing."
Yet the shop, not the driver, still ended up being held responsible for all the damage, according to the column.
More information:
"Vehicle Owners' Experiences with and Reactions to Advanced Driver Assistance Systems"
Ashley McDonald, Cher Carney and Daniel McGehee, University of Iowa, September 2018
"Vehicle Owners' Experiences with and Reactions to Advanced Driver Assistance Systems" fact sheet
AAA and University of Iowa, September 2018
"Drivers Rely Too Heavily on New Vehicle Safety Technologies In Spite of Limitations"
AAA, Sept. 26, 2018
Images:
Blind-spot monitoring on a 2014 Mazda 3 is shown. (Provided by Mazda)
Possible ADAS sensory equipment on a 2016 Chevrolet Malibu is shown. (Copyright General Motors)
This Tesla Model S crashed in South Jordan, Utah, on May 11, 2018, while in Autopilot. (Provided by South Jordan Police Department)
Share This: