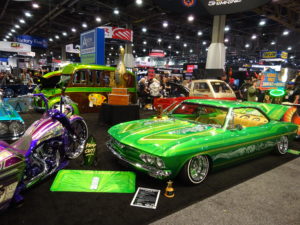 The Society of Collision Repair Specialists on Tuesday warned the industry that less than two weeks remain to capitalize on discounted SEMA and Repairer Driven Education pricing.
"Registering on or before October 12 provides distinct advantages with discounted rates and more efficient processing," SCRS wrote in a news release.
Signing up on or before Oct. 12 will save an attendee $50 on a SEMA floor badge, your ticket to both a lot of automotive eye candy and also the chance to handle and buy new tools and equipment with potentially discounted prices. Early registration also allows attendees to receive their badge in advance through the mail.
"Our No. 1 advice to SEMA Show attendees is to plan ahead, and that begins with securing credentials well in advance," SEMA events and business development Vice President Peter MacGillivray said in a statement. "By registering early, buyers can arrive at the Show with their credentials in hand and hit the Show floor without delays—and they save money!"
"In addition to the financial savings that come with early registration, attendees in the US and Canada will also receive the benefit of receiving their show badges and course selection tickets in the mail prior to the show," SCRS wrote in a news release. "This reduces time in lines and at registration, increasing time on the show floor and in classrooms once on site."
Beating the Oct. 12 deadline also means students can save $10 on Repairer Driven Education courses (which will jump from $75 to $85) and $25 on the event's Full Series Pass (which rises from $375 to $400). The latter grants the repairer access to every RDE class, all three sessions of the Thursday, Nov. 1, OEM Collision Repair Technology Summit, the Sky Villa afterparty in Elvis' old Westgate penthouse that night, and the brand new IDEAS Collide TED-style event Friday, Nov. 2.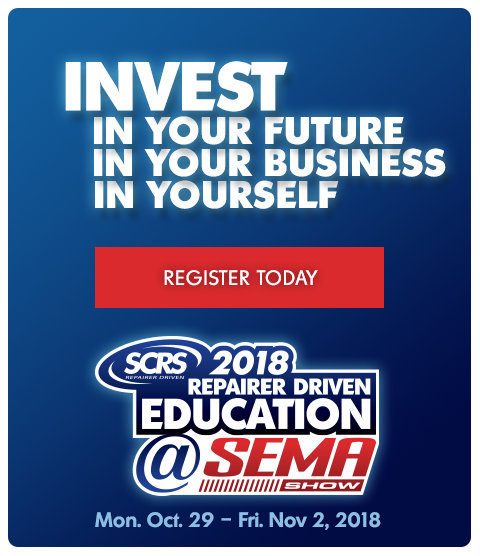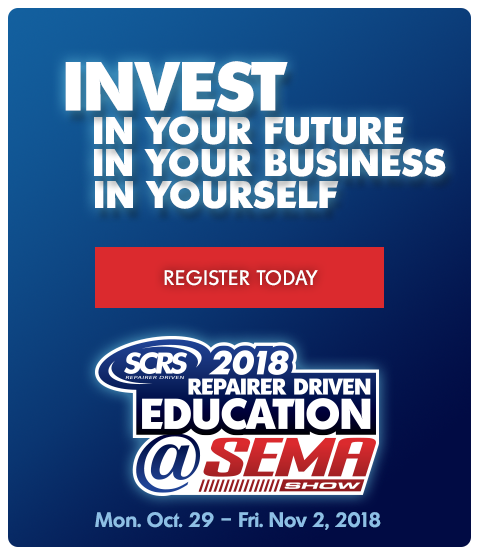 "It provides the greatest degree of flexibility on-site, and is the greatest value, especially when purchased on or before October 12," SCRS wrote of the pass.
The SEMA show floor is open Tuesday, Oct. 30, through Nov. 2, though a career fair and other events possibly of interest will also be held Monday, Oct. 29. Repairer Driven Education runs Oct. 29-Nov. 2.
The general public isn't allowed into SEMA, but collision repair and refinishing professionals are welcome — and this includes the folks in the trenches as well as the bosses. (SEMA even offers staffers a business letter they can use to persuade the boss to let them go.) After all, techs and painters buy plenty of tools themselves, and they're also in a great position to evaluate larger equipment the shop might buy.
SEMA explains how to register in its FAQs:
Basically, you need to prove that your business or the employer you work for is a current and legitimate automotive aftermarket business. To that end, business registration, certificate, tax ID or resale card/number is acceptable. The next part is to prove that you are the current owner or currently employed by that business. If the business license states you are the owner, that is acceptable. If you work for a business owned by someone else, you need to provide a business card or a paycheck stub OR a photo ID–all must state your name and the name of the company, which must agree with the name of the company you are providing in your registration record. You also must provide an email address–preferably a company email address.  All documents must be provided in English.
Details: www.scrs.com/rde and 877-841-0660; www.semashow.com and www.semashow.com/register.
Featured image: The House of Kolor booth at SEMA 2017 is shown. (John Huetter/Repairer Driven News)
Share This: