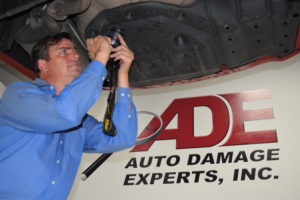 Post-repair inspections can used for more than a "gotcha" moment on a competitor — they can be turned inwardly to make your shop better, according to one inspector.
That's the approach national operations manager David Smith said Auto Damage Experts takes and one he'll impart in "Why you should embrace Post repair inspections," from 9:30-11:30 a.m. Wednesday, Oct. 31, during SCRS' Repairer Driven Education series at SEMA.
"It's extremely valuable," Smith said of post-repair inspections on one's own shop. When an employee performs the same job every day, "you lose objectivity," and hustling to get the car out the door can lead one to start overlooking items, he said.
Rather than being about "gotcha" moments involving rerepairs and vehicle buybacks that don't help the offending shop or customer, Smith wants post-repair inspections to foster shop improvement. He wrote in an email that his SEMA presentation is meant to be positive.
Smith recalled a 2017 Honda CR-V that received rear body and frame rail work — and had zero corrosion protection. Fortunately, "it hadn't started to corrode yet," and the shop could fix it.
But if corrosion had begun, Smith would have had to stop everything and stick the customer in a rental car.
"I don't want to do that," he said. Nobody benefits — not the shop, carrier or customer.
Shop culture
Smith said he has the mindset of wanting to know if there's a problem, and he approaches post-repair inspections with the assumption the repairers share this view.
"Most people want to do the right thing," he said. Sometimes, they might not know what the right thing is, which is "rampant in our industry." Other times, they're getting squeezed by factors like the insurer or hustling to get work out the door, according to Smith.
Because of the tech shortage, owners and managers are often afraid to "rock the boat" and call out an error by an employee, according to Smith. Earlier, he gave the example of a painter who'd made an error. The owner doesn't want to confront the painter, but it's the painter that should feel bad, Smith said.
He recalled a Porsche bumper cover he just encountered during work for a client. The body technician fixed one area but left most of the damage on the panel. The painter painted the part and returned it to the body department.
Smith said the painter was angry about having to redo it, but Smith's view was: "Why did we have to paint it a second time at all?" The part should have been sent back from the start.
As for the issue of the tech shortage, Smith said one of employees' top five concerns was being challenged. Consistently excusing their shortcomings wouldn't make them better, and people who are proud of their work do a better job, don't complain, make more money and stick with the employer longer, according to Smith.
Smith said a lot of his mindset goes back to detailing cars for his father's shop. His father would reject his son's work multiple times "until it was right."
Smith also described a system at his former shop that held every level in the collision repair process accountable to someone else in the line — and all of them were accountable to the detailer, who was the final pair of eyes.
Smith called culture a "huge issue" in the collision repair industry, and recalled that his shop would make a new technician adapt to its culture. The employees were protective of what they had created, and saw it as a situation where they would "'coach you up'" or "'coach you out,'" he said.'
Someone who is taught something new and declares it "'cool,'" is probably a keeper, while the guy who resists it might not last long, according to Smith.
You want the kind of culture in which an employee wants to do the job right "'because I'm a professional,'" Smith said.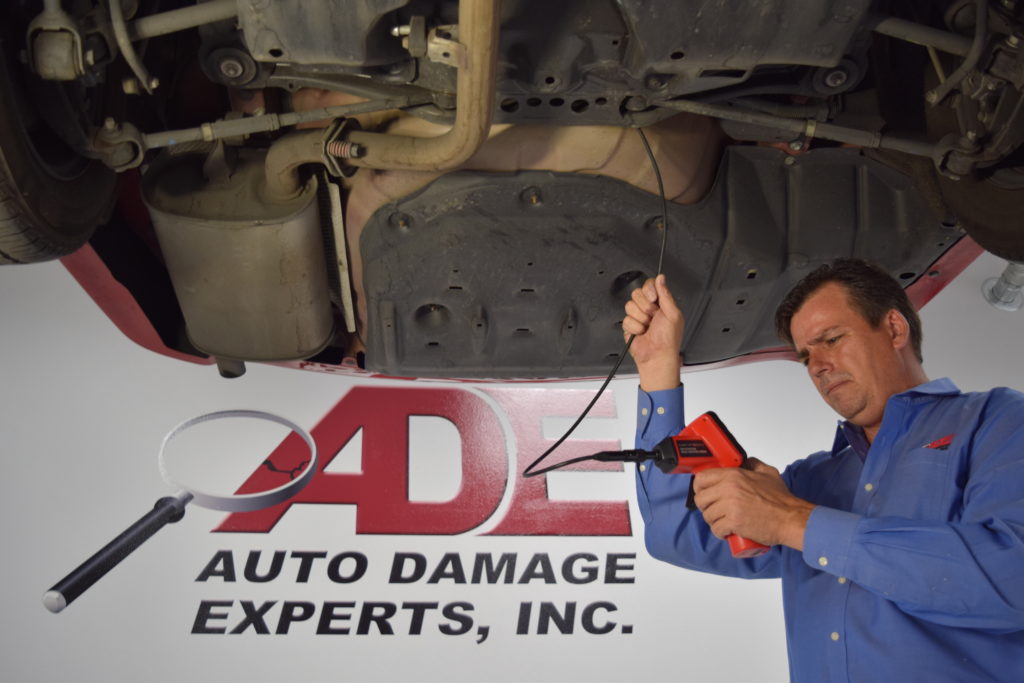 Smith offered the example of telling his 13-year-old daughter to clean her room. She'll do the bare minimum and shove stuff under the bed, but if she wants to have a clean room, she'll do a good job.
It comes down to designing a proper repair process and holding everyone in the shop accountable to it, and post-repair inspections allow you to accomplish this, according to Smith. The inspections also let you modify your system to close the holes in the process, he said.
"Our focus is on improving this industry," he said of ADE.
A post-repair inspection can take a half-hour to an hour, Smith said. He said a shop producing 20 cars on a Friday isn't going to have time to inspect every one of them, and the owner has to count on his team to be professionals — they're all getting paid like that.
Smith said he's trying to instill that culture into shops.
"I do care about the industry," he said.
"I am third generation, following in my fathers and grandfathers footsteps," Smith wrote in an email. "This is where the passion and desire to see the collision industry to succeed comes from."
Think about a competitor or a customer's knowledgeable family member looking at a vehicle and catching something, Smith said. According to Smith's course description, ADE has a saying, "if you knew that half of the repairs you completed would undergo a post repair inspection (PRI), but didn't know which half, how would that change the way your shop performs repairs?"
"Nobody's perfect," Smith said, but "we can strive for it."
Smith noted that post-repair inspections also can help a shop make more money by pointing out steps a shop hadn't thought to do or charge for.
PRI findings
Post-repair inspections mostly catch "small things," though many "significant things" get missed too, Smith said. A common error is "not doing basic corrosion protection steps," which can lead to a redo once corrosion appears on the quarter panel or frame, he said.
Smith said he inspects about 75-100 cars a month. He said he tends to find about 10 "really bad ones" each month, while the "vast majority" — even some which would be considered bad — start with something minor.
Another issue can be work billed for but not performed. But it's not a situation where the shop is trying to commit fraud, according to Smith. It's more a situation where the supplement writer includes the step, but the technicians don't actually do it amid the hustle to get the car out the door.
"They're trying to push through so much work," he said.
"(I)t's not easy to do high production and quality at the same time, but with a thorough process and a quality focused culture it can be done," Smith wrote in an email.
Attend Smith's session and other speakers' courses by registering for the Repairer Driven Education series and OEM Collision Repair Technology Summit at SEMA.
Classes and individual OEM Collision Repair Summit sessions are $85. The best deal is the full-series pass for $400. It grants the repairer access to every RDE class, all three sessions of the Thursday, Nov. 1, OEM Collision Repair Technology Summit, the Sky Villa afterparty in Elvis' old Westgate penthouse that night, and the brand new IDEAS Collide TED-style event Friday, Nov. 2.
More information:
SCRS Repairer Driven Education lineup
"Why you should embrace Post repair inspections" course listing
Featured image: Post-repair inspections can used for more than a "gotcha" moment on a competitor — they can be turned inwardly to make your shop better, according to Auto Damage Experts national operations manager David Smith. (fatido/iStock)
Share This: