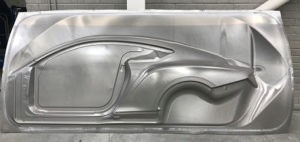 A series of announcements from aluminum manufacturer Hydro this month hint at where collision repairers might encounter aluminum on future vehicles.
Aluminum sheet alloys
Hydro on Oct. 10 announced that after two years of work, it was launching three new alloys for hot-forming aluminum sheet, "mainly for complex automotive components," calling the grades' properties better than the alternatives.
"They boast higher elongation or forming properties, achieve higher post- forming strength and enable lower cycle times than today's alternatives," Hydro said of its 5083, 5456 and 7020 alloys.
It called the grades superplastics and wrote that a single part could be formed out of a sheet by stretching the metal 200 percent.
"Large parts can be formed out of one sheet and thereby replace more complex constructions consisting of a high number of small parts," Hydro wrote.
It wrote that Bentley is using superplastic aluminum (presumably Hydro's) for the quarter panel and full outer door ring of the third-generation Bentley Continental GT.
"To allow for such a bold reimagining of the Continental GT, the aluminium skin has been crafted using Super Formed technology – a precision technique working with aluminium heated to 500°C which has previously been used on Bentley fenders," Bentley wrote in 2017. "This method allows designers to invoke more complex, sharply defined body lines and a deeper, sculpted haunch muscle."
Bentley said the Continental was the first production car with a superformed entire body side.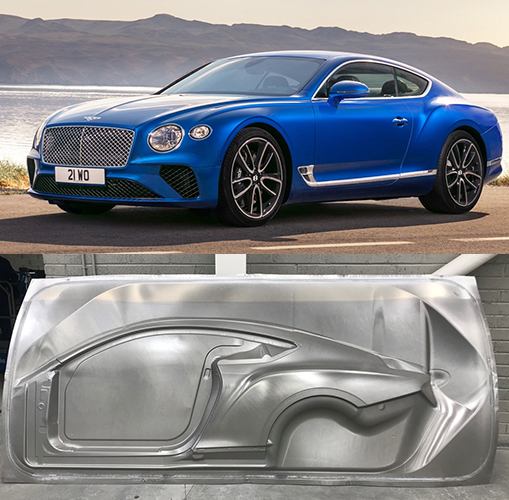 According to Bentley, the heated aluminum is pushed into a mold with air pressure.
"Using air pressure rather than a conventional two-piece mould tool means incredibly tight radii and depth of form can be achieved within each panel, delivering the definition that the Continental GT's design lines and surfaces demand," Bentley wrote.
"In automotive, the process offers carmakers the ability to lightweight their vehicles with aluminium rather than more exotic materials such as carbon fiber and composites," Hydro wrote.
"With our new alloys, we can now offer the right material for components that the automakers need," Hydro rolled products technical specialist Reinhard Pritzlaff said in a statement.
Hydro High Strength 400
The same day, Hydro touted its Hydro High Strength 400 alloy as a suitable substitute for steel on locations such as engine mounts, door reinforcement beams and "crash management systems, such as front bumpers." It also said the metal could be used to protect electric vehicle batteries.
It sounds like the company's looking at it as a replacement for ultra-high strength steel, which historically has also been less formable. (Though this is changing with the introduction of third-generation steel.)
"In addition to cost and weight reductions, this alloy can help carmakers improve passenger safety in the vehicle," Hydro extruded solutions automotive market director Nunzio Cuppoletta said in a statement.
Aluminum is light and strong, but it can carry a higher cost than steel.
"The alloy will be particularly useful for next-generation cars, where weight and cost reductions are the key drivers," Hydro wrote. "Aluminium also provides considerable weight savings compared to steel components, and aluminium extrusions can absorb twice the amount of crash-induced energy as the heavier metal."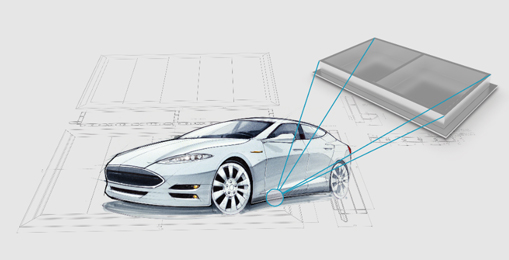 Hydro wrote the new alloy reaches a ultimate tensile strength of more than 400 megapascals and a yield strength of more than 370 MPa on sections "ranging from mean thickness substantially lower than 3 mm."
It wrote that this is better than the 320-330 MPa maximum "tensile yield strengths" (Hydro appears to mean yield strength) of 6xxx aluminum alloys. According to Aluminum Insider, Ford primarily used heat-treated 6xxx alloys on the current-generation F-150.
Sapa, which is now a part of Hydro, launched a high-strength 6xxx aluminum with yield strength of more than 340 MPa in 2017. Hydro metallurgical engineer Susanne Koch said the new alloy is a major upgrade.
"This is part of a bigger initiative in high-performing high-strength alloys based on the 6082. We can take the standard 6082 to MPa of 320-340," she said in a statement. "As a premium product with very high mechanical properties, it finds the right balance between advancements in technology with improved cost performance."
Some of the cost savings might come from what Hydro seems to imply is an improved recyclability.
"Sustainability is a key benefit," Cuppoletta said in a statement. "OEMs are evaluating uni-alloy concepts – and combining 6xxx with 7xxx-series aluminium alloys lowers the scrap value of the car. This is a good alternative to 7xxx-series alloys."
Safe microcar
In another news release Oct. 10, Hydro announced a design for a lightweight aluminum electric microcar which could "still reach the safety levels typically provided by larger cars."
The manufacturer cited a United Nations prediction that 68 percent of the world would live in an urban area by 2050 and noted that "conventional cars are being pushed out of cities."
"New vehicle and mobility concepts are moving in," Hydro continued in its news release.
Tiny electric cars in the L7e electric microcar class could be a great way for city dwellers to get around conveniently without generating massive amounts of smog. However, people are leery of electric microcar crash protection, according to Hydro.
"Cars within the L7e class, however, normally do not offer the same passive safety system for passengers as larger models," Hydro wrote. "Consequently, customers have found such vehicles unattractive."
A L7e car must be no larger than about 12.14 feet long, 4.91 feet wide and 8.2 feet high; weigh no more than 992.1 pounds without the heavy battery pack; have a top speed of 55.92 mph and seat four.
Hydro said it, fka and School of Design Pforzheim were able to produce an aluminum concept car that passed all Euro NCAP crash tests for an M1 car.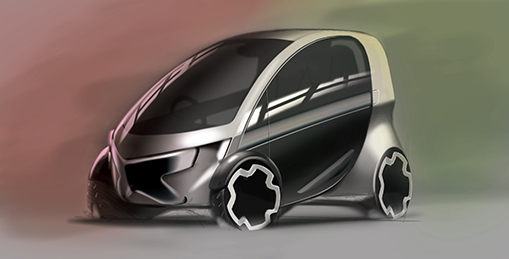 "Light and efficient micro-cars with electric drivetrains can contribute to ensure individual mobility in urban areas," Hydro wrote. "The potential for aluminium lightweighting in these vehicles is substantial, due to the metal's low density, good stiffness properties and high level of specific energy absorption.
"The concept car's innovative body structure was built exclusively with aluminium – structural sheet, extrusions and castings. All the extruded solutions were manufactured with 6xxx-series alloys, as well as all but one of the sheet components.
"(Hydro rolled products global products head Pascal) Wagner says that the main challenge with the body structure was to create a deformation space sufficient enough to guarantee the safety of passengers in case of a collision. Again, aluminium –with its high energy-absorption capability – was crucial for the new structure."
More information:
"Hydro launches high strength alloy that will help carmakers improve safety and sustainability"
Hydro, Oct. 10, 2018
"Hydro develops new aluminium alloys for advanced sheet components"
Hydro, Oct. 10, 2018
"INTELLIGENT STRUCTURE WITH A MUSCULAR ALUMINIUM SKIN"
Bentley, 2017
"New micro-car concept puts aluminium in the middle of mobility for future cities"Hydro, Oct. 10, 2018

Hydro wrote that the entire side of the next-generation Bentley Continental GT is a single piece of aluminum stretched with a superplastic process. (Provided by Hydro)

Hydro wrote that the entire side of the next-generation Bentley Continental GT is a single piece of aluminum stretched with a superplastic process. (Provided by Bentley and Hydro)

Hydro on Oct. 10, 2018, touted its Hydro High Strength 400 alloy as a suitable substitute for steel on locations such as engine mounts, door reinforcement beams and "crash management systems, such as front bumpers." It also said the metal could be used to protect electric vehicle batteries. (Provided by Hydro)

Hydro said it, fka and School of Design Pforzheim were able to produce an aluminum electric L7e concept microcar that passed all Euro NCAP crash tests for an M1 car. (Provided by Hydro)
Share This: