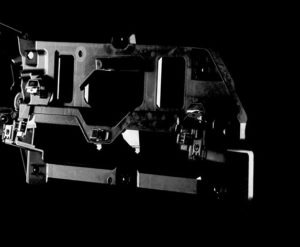 Plastics manufacturer Trinseo last week highlighted a lightweight glass-fiber-reinforced composite it said still provided enough strength to replace aluminum or magnesium in "semi-structural" automotive roles.
BMW used the "long-glass-fiber-reinforced acrylonitrile butadiene styrene" (fortunately abbreviated down to ABS LGF) for an instrument carrier on the next-generation 2019 3 Series, according to Trinseo. It worked as an alternative to magnesium, Trinseo said.
"Working in co-operation with Tier One supplier Dräxlmaier, Trinseo was able to optimize the behavior of the material in terms of stiffness, warpage, crash and head impact, creating very narrow tolerances, and stability of the final component," Trinseo wrote in a news release.
The substrate delivered both high stability and stiffness, Trinseo said.
Kunststoff magazine reported that ABS LGF also held up well in temperatures reaching 212 degrees Fahrenheit and was up to 30 percent lighter than magnesium, according to Google Translate's version of the German-language article.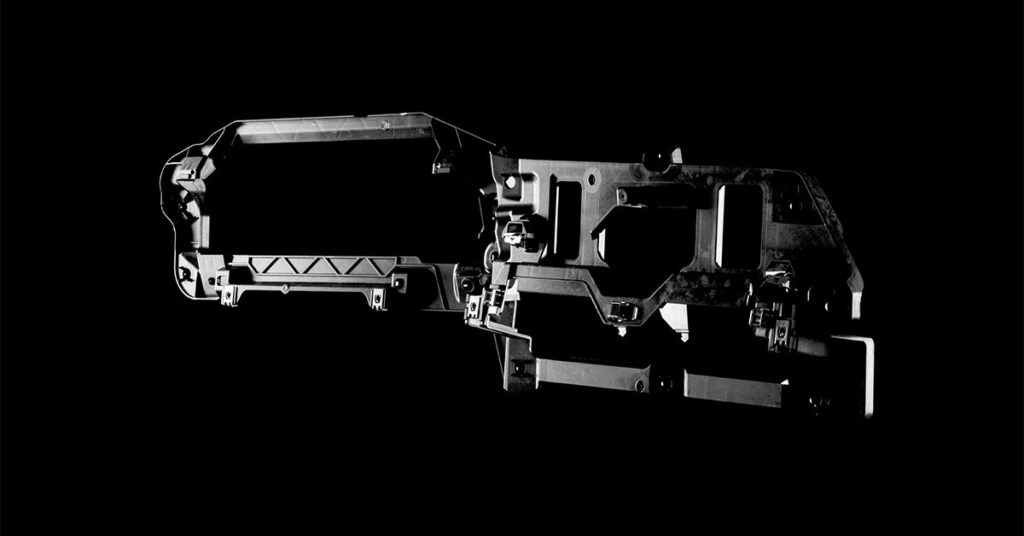 "With this new ABS LGF alloy product, we have developed a thermoplastic composite that combines high stiffness over a broad temperature range with high dimensional stability, which facilitates lighter weight designs in comparison  to aluminum and magnesium," Trinseo technology leader Norwin van Riel said in a statement. "Automotive manufacturers are increasingly looking to reduce vehicle weight without affecting stability. Our new lightweight plastic solution offers an easy processing and lightweight solution."
Trinseo didn't directly discuss price, which can be a concern with composites like carbon fiber. However, it did offer this pitch: "As a structural polymer, the ABS LGF composite offers not only lower weight than magnesium, but also low VOC and low odor properties, and enables faster production cycle times."
This is yet another sign that repairers might be encountering more composites in the near future. It's also interesting to see a structural composite application that's not carbon fiber.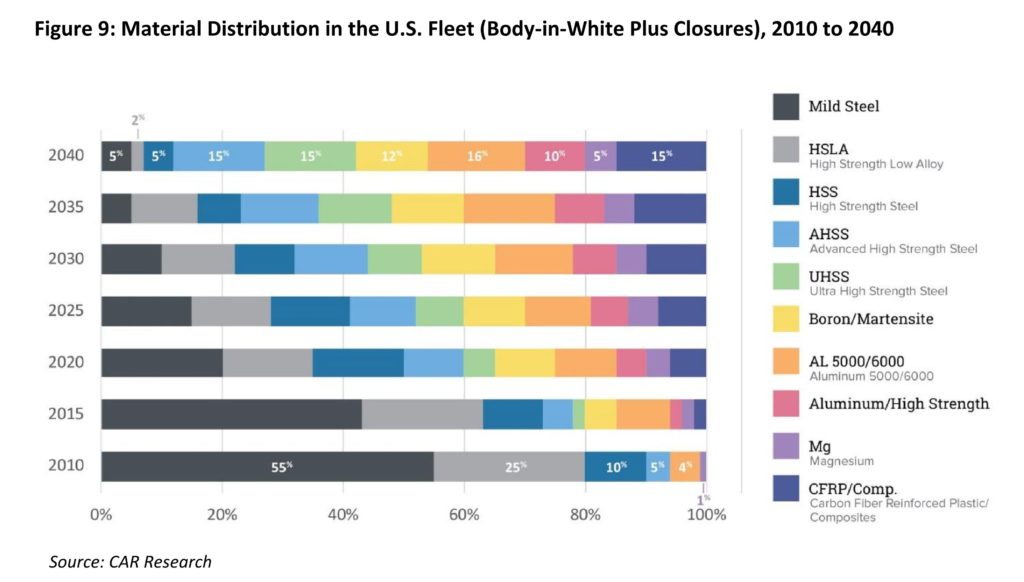 Trinseo's automotive product site speaks of its plastics being used by OEMs "particularly for a functional and aesthetic interior experience," but it appears they might now be one to watch for components more relevant to collision repairers.
More information:
"Trinseo Launches Lightweight ABS LGF for Semi-Structural Automotive Parts"
Trinseo, April 2, 2019
"Glass fiber instead of magnesium" (Google Translate)
Kunststoff, March 22, 2019

Images:
Trinseo said BMW used the "long-glass-fiber-reinforced acrylonitrile butadiene styrene" (fortunately abbreviated down to ABS LGF) for an instrument carrier on the next-generation 2019 3 Series. It worked as an alternative to magnesium, Trinseo said. (Provided by Trinseo)
The Center for Automotive Research in 2017 projected that the U.S. fleet of 2040 will have a smaller percentage of lower-tier steels (mild steel; high-strength, low-alloy; and high-strength steel) than it will have of carbon fiber and other composites. (Provided by Center for Automotive Research)

Share This: