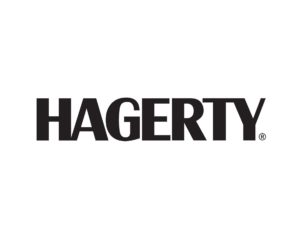 Though Repairer Driven News is dedicated to the traditional collision repair industry, we thought we'd share an interesting development from the restoration world for those of you who span both aftermarket disciplines.
Collectible and enthusiast brand Hagerty on Saturday announced a grant program for small auto body shops and other small specialty automotive businesses affected by the COVID-19 coronavirus economic downturn.
Hagerty Media will award $250,000 worth of "Restore the Roar" grants in mid-May, each one encompassing between $5,000-$10,000. Applications are due by May 4.
"Many of the events we partner with have been canceled for this year, so we are redeploying that money to help the small businesses in this industry," CEO McKeel Hagerty said in a statement. "These small shops and talented craftspeople are the engine that keep this industry alive. So, if we can help keep a few of them afloat during this tough time, we're honored to do so."
Eligible businesses must be independently owned and operated and "50 percent focused on the collectible and enthusiast vehicle industry."
"Examples of qualifying businesses include (but are not limited to) restoration shops, specialty parts manufactures, service providers," Hagerty explained in a FAQ. "Basically, if the business exists to help people get enjoyment out of the fun vehicle in their garage then they are encouraged to apply for this grant."
They also must truly be small businesses, with annual revenue below $5 million and fewer than 20 employees. Applicants must describe how the funds will be used and their COVID-19 related need for the money.
"We are viewing this as a first step," Hagerty said in a statement. "Coronavirus isn't suddenly going to go away, and neither will its economic effects, so we are working with our partners to see if we can make this grant program something that will last beyond the near-term."
Don't forget about CIF, SBA
As for the rest of you who don't dabble in specialty vehicles, we'd remind readers of some of the other COVID-19 financial resources available.
Congress recently seeded the Small Business Administration's Paycheck Protection Program and Economic Injury Disaster Loan initiatives with billions more in appropriations. This gives repairers and other small businesses who missed out on the first round of CARES Act COVID-19 financial assistance another crack at the money.
"We are pleased that President Trump has signed into law the Paycheck Protection Program and Health Care Enhancement Act, which provides critical additional funding for American workers and small businesses affected by the coronavirus pandemic," Treasury Secretary Steven Mnuchin and SBA Administrator Jovita Carranza said in a statement. "We want to thank Leader McConnell, Leader Schumer, Speaker Pelosi, and Leader McCarthy for working with us on a bipartisan basis to ensure that the Paycheck Protection Program is funded so that small businesses can keep hardworking Americans on the payroll.
"The Small Business Administration will resume accepting PPP loan applications on Monday, April 27 at 10:30AM EDT from approved lenders on behalf of any eligible borrower.  This will ensure that SBA has properly coded the system to account for changes made by the legislation.
"The PPP has supported more than 1.66 million small businesses and protected over 30 million jobs for hardworking Americans.  With the additional funds appropriated by Congress, tens of millions of additional workers will benefit from this critical relief."
The Collision Industry Foundation, a nonprofit which helps industry professionals after disasters, also has announced more than $200,000 available for those in the collision ecosystem affected by the virus.
On April 20, the nonprofit reported hearing more than 300 applications for help, "and the requests continue to come in."
"We are grateful for the generous financial contributions that have been made to the CIF COVID-19 Assistance fund at this crucial time," CIF President Michael Quinn (AirPro) said in a statement. "With several hundred applications for financial assistance already received, these and additional donations are vital. For those organizations that are in a position to contribute, the CIF Board of Trustees asks you to please donate and help us to help as many impacted collision repair professionals as possible."
Donate to the CIF COVID-19 fund here.
More information:
"CIF Receives Hundreds of Applications for Assistance From COVID-19 Fund"
Collision Industry Foundation, April 20, 2020
Donate to Collision Industry Foundation COVID-19 Fund
SBA "Coronavirus (COVID-19): Small Business Guidance & Loan Resources"
SBA "Coronavirus Relief Options" page
SBA Paycheck Protection Program (PPP) webpage
SBA Economic Injury Disaster Loan advance webpage
PPP lenders in your state as of April 23, 2020
"Hagerty launches grant program to help enthusiast automotive businesses recover from COVID-19 economic slow-down"
Hagerty via PR Newswire, April 25, 2020
Hagerty "Restore the Roar" FAQs
Apply for Hagerty "Restore the Roar" grants
Featured image: The Hagerty logo is shown. (Provided by Hagerty via PRNewsFoto)
Share This: