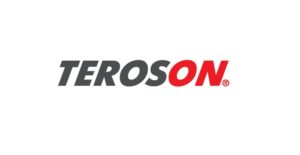 The Society of Collision Repair Specialists announced this month that Henkel subsidiary TEROSON had joined as the organization's newest corporate member.
TEROSON manufactures sealers, coatings and adhesives. The brand has been around for more than a century but mostly served Western Europe. It recently expanded to North America.
"We've watched the North American market closely, and we love the direction that organizations like SCRS are taking the industry by sharing the knowledge of best practices to raise the performance of the industry for greater safety and customer satisfaction," TEROSON collision repair head John O'Neill said in a statement. "Professionals that are driven by doing things the right way are paramount to the long term success of the industry and we want to be there to assist them with their passion, and be part of initiatives and organizations that raise the industry up."
SCRS leadership lauded the company's ability to match OEM factory seam sealer appearance.
"The product, guns, application and support are the real deal," former SCRS Chairman Barry Dorn (Dorn's Body & Paint) said in a statement April 5. "Matching OEM factory applications is an increasingly difficult challenge for collision repair businesses, and without this specialized equipment, I have no idea how you would accomplish this. It's great to see products that we rely on to increase the quality of our repair place the same value on being involved in organizations that lift the industry up. It's a win-win for everyone involved."
"We have used the TEROSON® system for several years after being shown the capabilities in an Audi class," SCRS board member Michael Bradshaw (K&M Collision) said in a statement. "Their products have provided tremendous ability to duplicate factory appearance of seam sealer, when using the guns, tips and materials sourced through our local Audi dealer. Through the outreach to SCRS I've seen information on additional products I was not previously aware of, and I'm really excited for how their involvement in the industry through the association can help collision repairers."
The SCRS news release highlighted TEROSON's association with Audi, BMW and Mercedes. TEROSON said its capabilities go even further.
"We are fortunate to serve as an OE partner with virtually every vehicle manufacturer imaginable and our partnerships are what make TEROSON® and our products unique," O'Neill said in a statement. "We live by the moto 'If you can drive it we can fix it' and we listen very intently to what our customers have to say."
More information:
"TEROSON® Joins as New Corporate Member of SCRS"
Society of Collision Repair Specialists, April 2021
Featured image: The TEROSON logo is shown. (TEROSON; provided by Society of Collision Repair Specialists)
Share This: