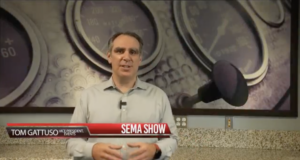 SEMA issues update on health, safety requirements for 2021 show
By on
Announcements
Face masks will have to be worn indoors at the 2021 SEMA Show as the state of Nevada mandates, but proof of vaccination and negative COVID test results will not be required for admission, the organization's vice president of events, Tom Gattuso, said during an update livestreamed on SEMA's Facebook Watch channel Thursday morning.
Gattuso also announced that the "33,000 registered buyer benchmark" has been met, which he said contributes to the "great momentum already established with the 1,300 exhibitors that are already participating in the show," in the Las Vegas Convention Center that is scheduled for Nov. 2-5.
With 33 days to go before the opening of the show, Gattuso said, indications are that Nevada 's indoor mask mandate will still be in place. "So when you come to the show this year, there will be a mask mandate," he said.
"We've said all along that we were going to follow the mandates of the state of Nevada or Clark County," Gattuso said. "We're relying on the health experts of Nevada, and we're excited to be able to have this large gathering with those requirements and really see how that's going to boost our industry and help companies build their businesses for years to come."
Because of COVID, this will be the first SEMA Show since 2019.
SEMA followed up Gattuso's announcement with a press release providing background on the safety requirements.
"Las Vegas' COVID-19 health and safety requirements, currently set by the State of Nevada, are dictated by key indicators, including average number of tests per day, case rates, and test positivity rates. Numbers and ratings must reach and maintain specific levels for 14 days in order for requirements to change," the organization said.
"While key indicators continue to improve in Las Vegas, the current health and safety requirements are not expected to change before the SEMA Show takes place in early November."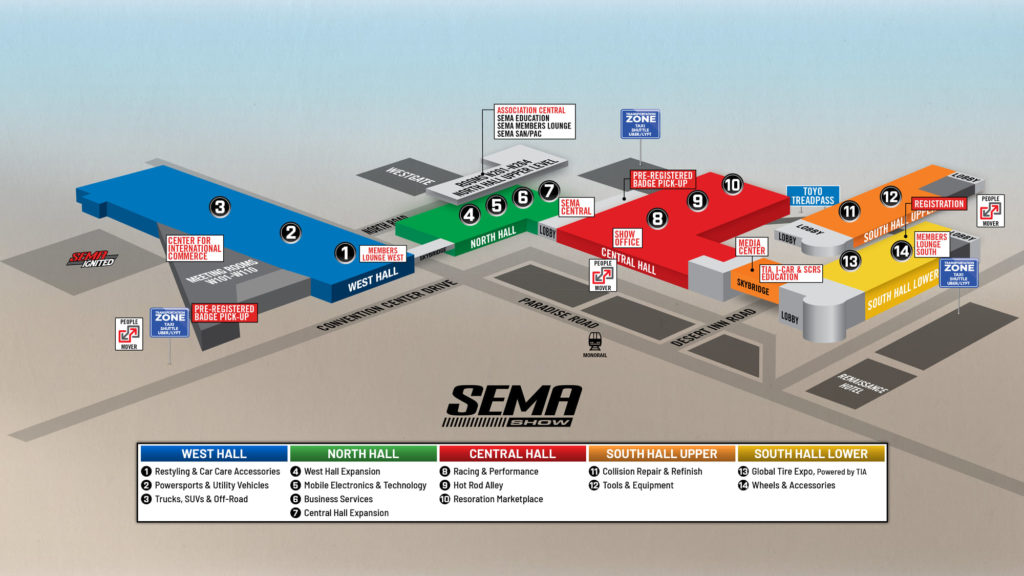 Organizers previously pointed out that the SEMA Show will also stand to benefit from the Las Vegas Convention Center's recent upgrading of its ventilation and air filtration system to "hospital grade," and its attainment of the Global Biorisk Advisory Council's (GBAC) STAR certification for its approach to cleaning, disinfection, and infectious disease prevention.
Hand-sanitizing stations will be placed throughout the event's venues, and high-traffic areas will be cleaned daily, SEMA said.
In addition, the recent addition of a West Hall to the convention center will allow the show to spread out over 25 percent more space, organizers have said.
Show organizers said they will continue to monitor the COVID landscape and will keep the industry updated of any unexpected changes.
Details will be posted on the official SEMA Show website at www.semashow.com and on official SEMA Show social media accounts.
Early registration deadline
During Thursday's update, Gattuso noted that the event's early registration deadline, Oct. 8, is fast approaching and encouraged those who are thinking of attending the show to act quickly.
Online registration is $40 through Oct. 8, after which it rises to $90. Mail registration also rises after Oct. 8, from $65 to $115. In-person registration will be $90.
Gattuso pointed out that Oct. 8 is also the deadline for ensuring that registrants will receive their badges in the mail in time for the event.
"Make your plans for the show, and really join the industry as we come together for this one-of-a-kind family reunion that we haven't had for two years," he said.
"We look forward to coming together as an industry and reconnecting in November. We hope you'll be part of it and can't wait to see you there."
Images:
Featured image: Tom Gattuso gives an update on the 2021 SEMA Show on Thursday. (SEMA, via Facebook Live)
The updated SEMA 2021 floorplan includes exhibit space in the newly constructed West Hall, a 1.4-million-square-foot facility. (SEMA)
More information:
State of Nevada's guidance for travelers
https://nvhealthresponse.nv.gov/travel-visitors/
SEMA's Health & Safety page
https://www.semashow.com/health-and-safety
2021 SCRS Repairer Driven Education series
https://www.repairerdrivennews.com/event/2021-scrs-repairer-driven-education-series/
2021 SEMA participating manufacturer list as of Sept. 27, 2021
https://www.semashow.com/participating-manufacturers
Share This: