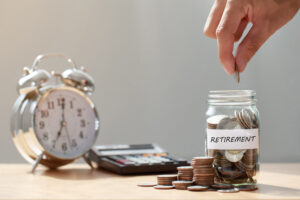 Federal reserve data indicates that young adults are struggling to build wealth, with millennials holding just 2% of the nation's riches.
The latest federal figures reflect a troubling trend that's been observed for years: young Americans aren't saving enough to tide them over in retirement. In fact, one study released last summer found 70% of Millennials were living paycheck-to-paycheck, with about $3,700 in savings.
Rising housing costs and crippling student debt are among the reasons the demographic struggle to get ahead and squirrel money away for retirement. But with the right planning, young workers can reverse their fortunes, financial experts say.
Scott Broaddus, a financial advisor and certified financial planner at Irongate Capital Advisors, said the challenges those in the collision repair field are facing are similar to those being faced by other Americans.
"High inflation eats into wages and leaves little opportunity for monthly savings," Broaddus told Repairer Driven News. "The best chance for regular savings is systematic and through payroll deduction, so you continue to spend what hits your checking account. A retirement plan is a great tool to automate your savings each month. A great target between employee savings and company match is 10% annually."
One option is the Society of Collision Repair Specialists' (SCRS) 401(k) Multiple Employer Plan (MEP).
A perk of the SCRS plan is several companies are in one plan so the total plan balance and number of employees are higher and it's already been negotiated that as certain benchmarks are met, such as the number of dollars or participants, employees will see price reductions.
Shop owners can encourage employees to get ahead both educationally and financially by looking into such plans.
"Investors tend to save more when they understand what they own and the importance of setting aside dollars for the future," Broaddus said. "The SCRS plan allows repair shops to customize their employer match to incentivize savings.  Some shops have moved from a 100% match of 3% to a 50% match up to 6%. The employer has the same matching contribution of 3% of payroll but is encouraging employees to save 6% of their pay to receive this."
Shops using the SCRS retirement plan have access to investment professionals who can speak to their employees in both a group meeting as well as one-on-one sessions throughout the year, he added.
The vision of the plan is to help participating businesses and employees save expenses relevant to their 401(k) balances, reduce administrative responsibilities for companies, and provide fiduciary support, according to SCRS.
Under the plan, employers will:
Customize their own plan features;
Have administrative support to help with transition, onboarding, and employee education;
Pre-negotiated declining fee schedule;
Annual tax filing prepared by SCRS; and
One audit for the entire plan.
Coley Eckenrode, partner and financial advisor at Virginia Asset Management, said the ability to save toward retirement starts with cash flow.
"In other words, the first step is for someone to analyze their cash flow, and determine how much money is coming in versus how much is going out," he told RDN. "To do this prudently one should develop a budget, while comparing the budget to what the actual expenses have been. This can be eye-opening. One might assume they are spending $300 per month on eating out and ultimately realize that they actually spent $500 per month eating out."
He encouraged those seeking to save money to audit their finances at least quarterly to ensure they're sticking to their budget. Doing so monthly might not give them the full financial picture, he added, as some bills appear less frequently.
"It all starts with analyzing income versus expenses," Eckenrode said. "On the expense side, doing a thorough drill down to compare assumed expenses to the actual money spent is very important, while trying to find ways to shave expenses."
He said it's also important for people to add a line in their budget to pay themselves each month. From there, they can use their cash flow surplus to build an emergency fund and start working toward positive cash flow and emergency reserves.
"Once these two boxes are checked, positive cash flow and emergency reserves, the path towards redirecting towards retirement is now available," he said. "As they start planning for retirement, utilizing an employer's retirement plan is a great way to execute this, especially if their company offers a match."
To learn more about the SCRS 401(k) plan, visit scrs.com/401k or contact Eckenrode at 804-327-0425 or coley.eckenrode@vamllc.com or Scott Broaddus at 804-327-0424 or scott.broaddus@irongate-capital.com.
Images
Featured image credit: pcess609/iStock
Share This: