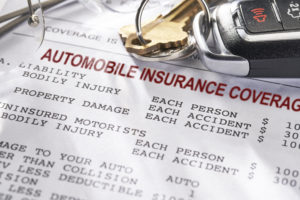 TransUnion: Fewer drivers are switching insurers
By on
Insurance
Although insurance shopping rates continued rising during Q1, the number of policyholders switching carriers has dipped, TransUnion said in a newly-released report.
"Overall, we believe price was far and away the major driver for shopping thus far in 2023; customers simply were seeking lower premiums," TransUnion said in its report, adding that its survey "indicates that switching rates are down from last year, which may provide further evidence consumers have simply run out of lower cost alternatives."

It seems insurance companies aren't all drivers are sticking with; a separate report found that they're also keeping their vehicles for longer.
According to a new S&P Global Mobility study, the average age of U.S. cars and light trucks is 12.5 years, and all-time high and three months more than 2022's figure. S&P said "the growth is in line with the firm's prediction from last year that constrained new vehicle sales would continue to impact and put upward pressure on the average age."
It added that the volumes of vehicles ages six through 14 will grow by another 10 million units by 2028.
"Traditionally, the 'sweet spot' for aftermarket repair was considered 6-11 years of age, but with average age at 12.5 years, the sweet spot for aftermarket repair is growing," said Todd Campau, associate director of aftermarket solutions for S&P Global Mobility. "There are almost 122 million vehicles in operation over 12 years old."
Looking forward, the TransUnion study  said the auto insurance market will continue to be face profitability challenges due to constrained vehicle supplies, inflation, and in some cases the inability to bridge the gap with rate hikes.
'Many state regulators have allowed for rate increases over this past year, but many have been capped and are still insufficient to address
trends in loss costs," the study said. "Analysts expect further rate increases into the summer of 2023, and insurers are facing the delicate balance necessary to retain their best customers while still properly aligning their rates."
TransUnion said customers seeking to save money could chose to opt into telematics programs; its survey found that during Q1, more than 50% of respondents used telematics options to land a nearly 13% discount.
Separately, a J.D. Power study released earlier this month found that rising insurance costs are costing insurance companies customers at a growing rate.
"Auto insurance customers are starting to shop for insurance like they shop for gas," said Stephen Crewdson, J.D. Power's senior director of insurance business intelligence. "They are taking a much more active stance in seeking out plans that fit their needs and their budgets, which could have a serious long-term effect on carriers that have been working for years to build lifetime value through bundling and other initiatives. In the near term, this shopping trend manifests itself in increased customer interest in usage-based insurance (UBI) plans and some reshuffling of market share among the top carriers."
According to the study, which is available online with a subscription, the insurance shopping rate reached 13.1% in 2023, the highest rate since June 21, 2021. Meantime, the 30-day switch rate reached 4.1% in March, compared to a yearly average of 3.4% in 2021.
Overall satisfaction among those shopping for new carriers remained flat year-over-year, despite shopping and switching insurers increasing, the study found.
Rising insurance costs have triggered more policyholders to shop around, J.D. Power said, noting auto insurance prices rose 14.5% in February alone.
"Accordingly, among those shopping for reasons of price, 44% say they are price checking and 42% say they are being spurred by a rate increase," it said. "Similarly, 41% of those shopping because of a rate increase say that their rate increased 20% or more."
Images
Featured image credit: Bill Oxford/iStock
Share This: