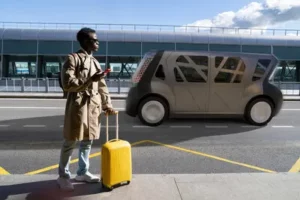 WorldAutoSteel & Nucor unveil MaaS AV design details, more to come in August
By on
Market Trends
WorldAutoSteel and Nucor have unveiled their plans for launching Steel E-Motive, its new vehicle concept for Mobility as a Service (MaaS).
Steel E-Motive will make a big step forward in making autonomous ride-sharing and ride-hailing vehicles an affordable and sustainable reality – enabled by Advanced High-Strength Steel (AHSS) products and technologies, according to WorldAutoSteel
A 1/3-scale, body-in-white model of the Steel E-Motive vehicle structure debuted at the 2023 Great Designs in Steel Conference (GDIS) on May 24 in Detroit.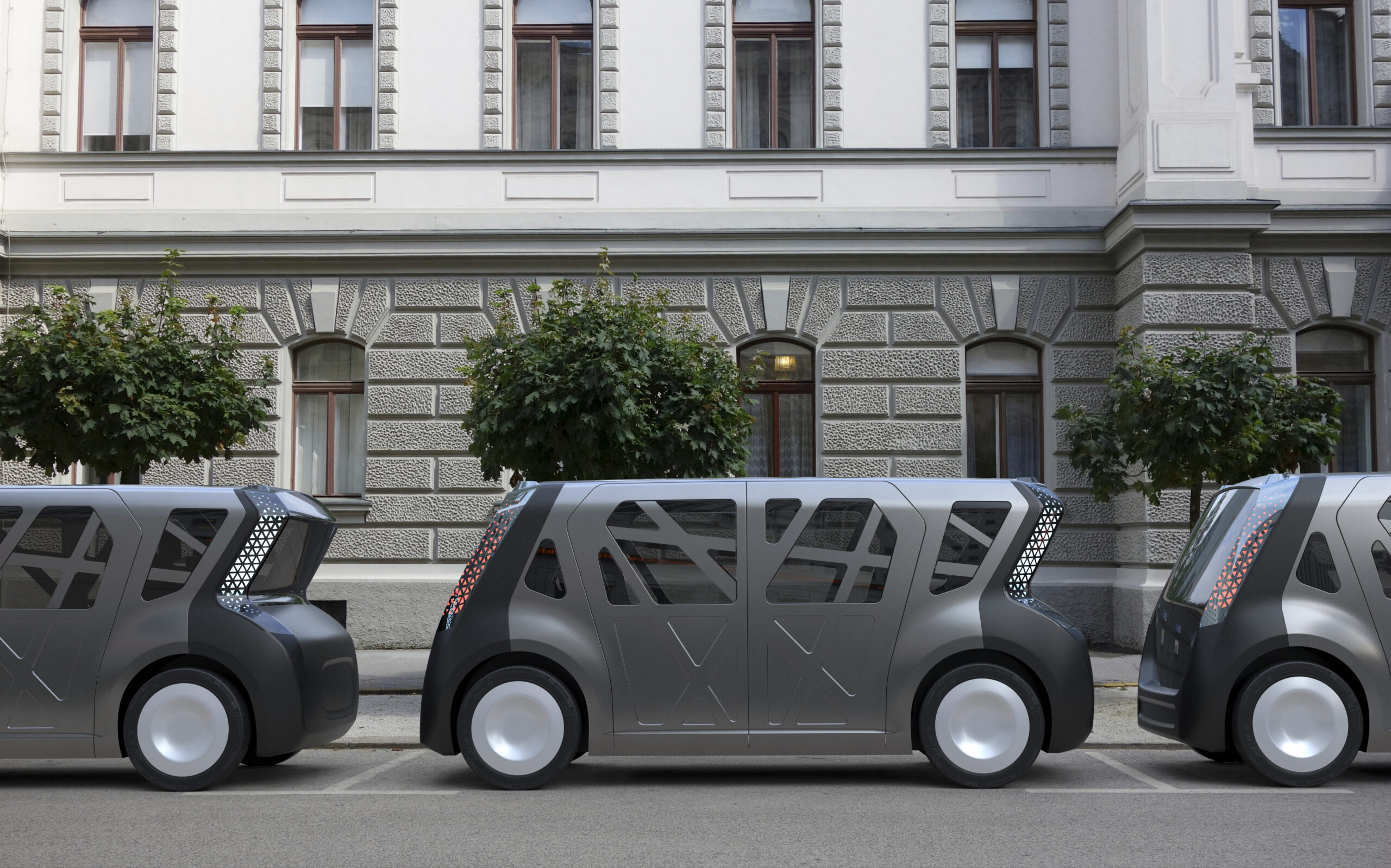 WorldAutoSteel will make its Steel E-Motive portfolio of materials and methods freely available to automakers worldwide because of the group's belief that steel has a vital role in achieving a zero-emissions future in transportation.
The SEM1, a four-passenger concept car for urban commuting, has a single-speed front electric drive with a compact design and vehicle footprint that is comparable to the European B/C segment size. It's a mixture of stamped, roll formed, roll stamped, tailor welded blanks (TWB), press hardened steel, and hydroformed parts that have been spotwelded, laser welded, or structurally adhered.
In August, WorldAutoSteel will release full engineering details.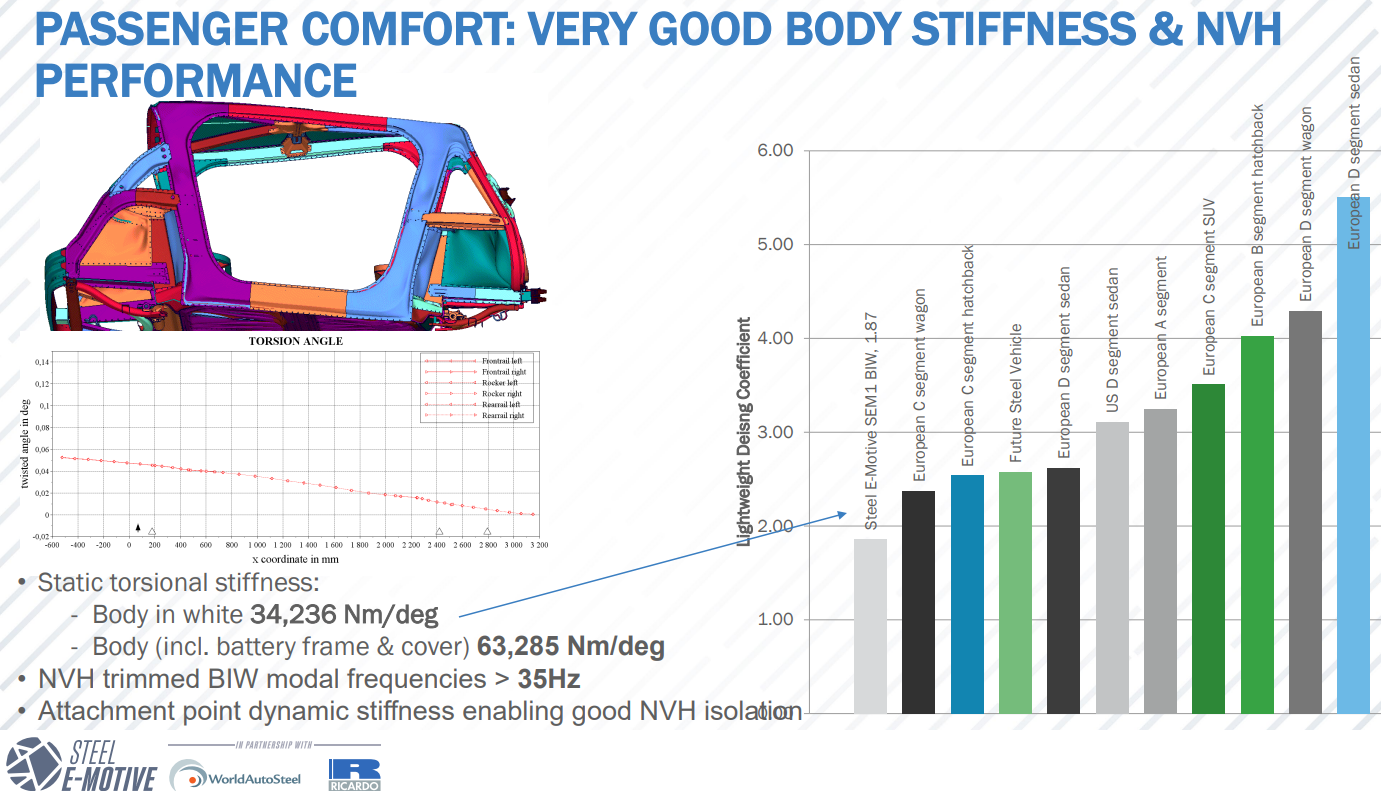 "We started out this project initially with a study that was to find out where is the industry going, where's mobility going? And we hired fka as an engineering firm out of Europe," Nucor Market Development and Product Applications Manager Dean Kanelos told Repairer Driven News. "They did a full study as to what's happening. A lot of this is obvious today but it wasn't back then, years ago when we first initiated this study."
While Nucor and WorldAutoSteel knew vehicle electrification was going to happen, they dug into how it would affect urbanization, smart cities, MaaS, robotaxis, and the like, he added. At the time, MaaS vehicle prototypes were made out of aluminum, batteries for them were 10 times the cost they are now, and the prototypes weren't designed to be mass-produced. Those observations helped lead Nucor and WorldAutoSteel to begin the 30-month project that resulted in the SEM1 concept car.
"We decided we need to get this information out — that you can make these light structures out of an optimized design using steel; get the weight down, get the carbon footprint down, you get the cost down," Kanelos said. "Then we can maintain that steel structure, which is what the steel industry was trying to accomplish.
"It was engineered to be able to be produced just the way it was designed and meet all the current requirements for crash and safety, rollover, everything and on top of that, it would essentially meet all of the current safety requirements globally, not just in the United States but Europe and Asia as well. …you could take this just the way it is, build it, and make it feasible. Does that mean that somebody will? Probably not. They probably would put their own little twist to it."
Steel E-Motive will be presented as a 3D printed SEM1 along with an augmented or virtual reality presentation at the following industry events in the UK, Europe, and U.S.:
A series of technical presentations will also take place throughout the year in Japan, Korea, and China but details of those presentations haven't been released.
"Our mission with Steel E-Motive is to provide a roadmap of innovations that will advance and enable the journey to zero emissions," said Cees ten Broek, WorldAutoSteel director. "Steel's characteristics of strength, durability, and repairability align with the needs of these next-generation ride-sharing and ride-hailing vehicles while supporting optimal Total Cost of Ownership."
Steel E-Motive objectives include:
Develop a body structure for a clean sheet fully autonomous ride-hailing vehicle;
Connect the steel industry with OEMs and future mobility service providers;
Showcase the steel body structure modules of the autonomous battery electric vehicle;
Position steel as the leading material of choice for future vehicle architectures specifically demonstrating strength, durability, emissions, and affordability;
Focus on the future of mobility; and
Focus on environmental impact.
A lot of time was put into a design that would keep the integrity of the cabin intact as much as possible during a crash, Kanelos said. Some of those design features are a martensitic door ring, high-strength steel front beam that runs toward the bumper from the cabin, also known as the shotgun or glance beam, and scissor doors that lock into the B pillar and act as one with the B pillar without being built into the structure. Also, if the is compromised, it can be cut out, patched, and repaired safely.
Steel E-Motive can be produced using existing global manufacturing and supply resources at attractive cost levels and profit margins, making it possible for production to start as soon as 2030, according to WorldAutoSteel. It's estimated that production emissions would be significantly reduced because of a design that minimizes material thickness and maximizes material utilization.
It's projected that Steel E-Motive SEM1 could reduce vehicle emissions by 86% when used with renewable energy contributions and high occupancy rates of three or more passengers.
What stands out about the SEM1 compared to other AVs, Kanelos said, is that it's made out of steel while some of the other AVs are made out of several alternative materials, most don't meet current crash requirements and are made more for geo-fenced applications.
"It becomes very practical to make these in mass production because you build the tooling, you use assembly operations very similar to what's currently used for vehicles," he said. "The cost of manufacture would be very, very good compared to other materials and other assembly processes. That's the whole idea here."
Images:
Featured image: An artist rendering of the SEM1. (Provided by WorldAutoSteel)
SEM1 concept cars (Provided by WorldAutoSteel)
Slide from recent Steel E-Motive presentation (Provided by WorldAutoSteel and Nucor)
Share This: