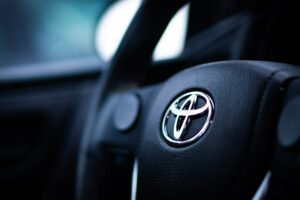 Toyota reveals next BEV plan, forthcoming hydrogen options
By on
Technology
During Toyota Motor Corp.'s recent "Toyota Technical Workshop," the OEM revealed some details about what its next-generation battery electric vehicle (BEV) will offer in construction and performance.
The body will be constructed from three main components in a new modular structure and giga-casting will "allow significant component integration, Toyota said; essentially meaning the vehicles will contain fewer components, as shown in the video below.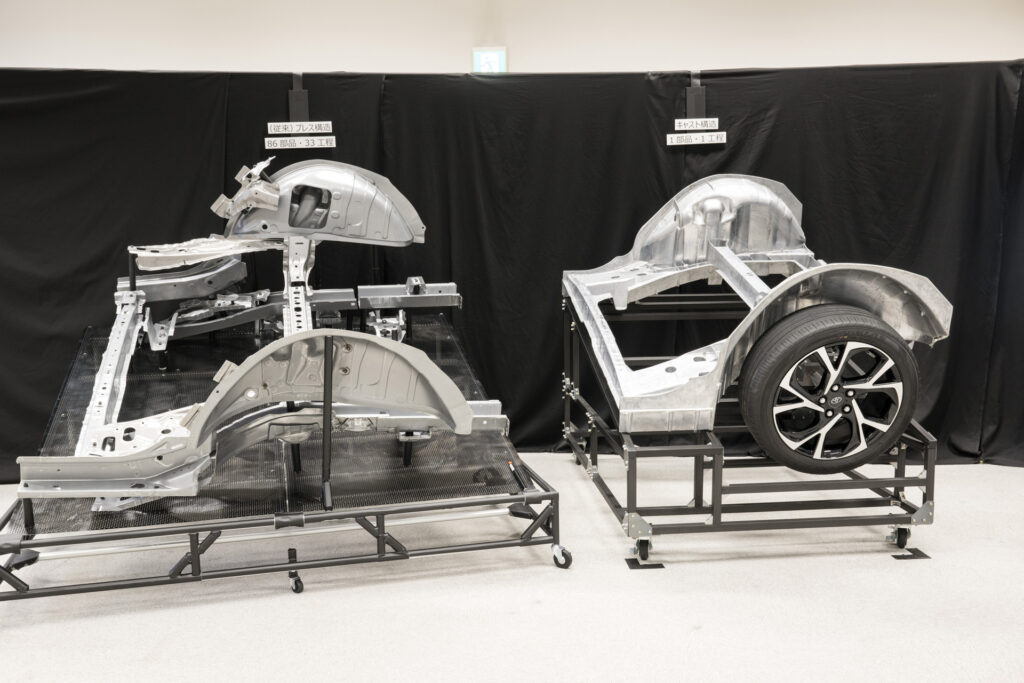 The BEV will house an all-solid-state battery as well, which Toyota says will lower EV energy consumption and improve product appeal to customers. Under the theme "Let's Change the Future of Cars," it was announced during the workshop that the vehicles will have a range of 621 miles, reached in part through sonic technology.
The Associated Press reports that the battery is part of the company's answer to criticism that it's not doing enough to fight climate change. Toyota said during the workshop that giga-casting paired with self-propelling production technology will lower vehicle development costs and processes as well as the amount of necessary investment in manufacturing plants.
"With the evolution of the vehicle's operating system, the next-generation battery EV will also enable customization of the 'driving feel,' with a focus on acceleration, turning, and stopping," Toyota said, according to the AP.
Toyota's carbon emissions reduction plan also includes building a nearly $50 million laboratory facility at its North American R&D headquarters in York Township, Michigan. The automaker says the purpose is to work with other North American partner suppliers to incorporate locally-produced battery parts and materials. It's slated to be up and running in 2025.
Beyond battery development, other lab activities are expected to include evaluations using Level 2 and Level 3 charging as well as connectivity to power sources and infrastructure. Further, chassis dynamometers at both Toyota R&D campuses in York Township and Ann Arbor are being upgraded to accommodate full battery electric vehicle evaluations.
At the lab, engineers will explore new battery configurations for future products, which could contribute to Toyota's development of new electrified vehicle architectures.
By 2025, the company plans to have an electrified option available for every Toyota and Lexus model globally. Toyota plans to deliver 1.5 million EVs in 2026 — when the full BEV lineup is set to be released globally.
Hydrogen is another power source Toyota is looking at to offer, mostly in its commercial vehicles, by 2030.
"To respond to the rapid changes in the market, we will establish a new organization called Hydrogen Factory in July, which will be able to make immediate decisions under one leader, from sales to development and production, all at once," Toyota said. "The Hydrogen Factory will promote business on three axes."
Local R&D and production will be focused on major markets in Europe and China.
"The next-generation system will achieve a 37% cost reduction through technological progress, volume efficiency, and localization," Toyota said. "Furthermore, in collaboration with partners, if we receive an offer for 200,000 units in 2030, we will be able to reduce the cost by 50% and generate a solid profit while meeting the expectations of our many customers and governments."
Images
Featured image: Toyota logo (Credit: Christina Telep/Unsplash)
Toyota's giga-casted components for its next-generation battery electric vehicle (Provided by Toyota)
Share This: