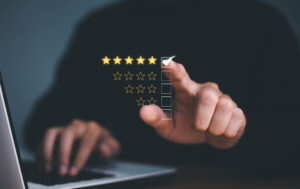 Insurance agents shopping around more for better rates amid 'market churn'
By on
Insurance
Based on new J.D. Power research findings, P&C independent insurance agents are increasingly frustrated with rising carrier premiums and, instead of telling their clients first, they're shopping for better rates ahead of policy renewals.
Not only could the impact be felt in repair center customers' pockets but also in marketing and community relationship changes with agents who refer clients to businesses.
Year over year, personal lines satisfaction grew by 17 points to 774 on a 1,000-point scale and commercial lines reached 762, up six points.  However, J.D. Power's 2023 U.S. Independent Agent Satisfaction Study found that more agents are willing to move policies for a lower price to retain clients, even if they're content with the existing carrier. More than 4,500 agents were surveyed.
"The independent agent study is one of around a dozen different syndicated studies we published in a year for property casualty insurance," said Stephen Crewdson, senior director of insurance business intelligence at J.D. Power. "One of the themes we've seen across studies, of course, is with rate adequacy being a problem — all the rate-taking resulting in increasing premiums for consumers. We've seen an increase in consumer shopping. We've seen an increase in consumer defection from insurers. So there's more churn happening in the market."
In this year's survey, J.D. Power added two questions, both centered on those factors in the market. Agents were asked if they were doing more, less, or the same amount of proactive policy shopping than two years ago. Fifty-seven percent said they're shopping more.
After the top reason for shopping around being for better rates, the No. 2 reason was for better coverage, Crewdson said.
"Almost half of agents told us that they're shopping around for better coverage," he said. "About 4 out of 10 agents told us they're shopping around to find better customer service for their customers. About 4 in 10 said they're proactively shopping their customer's policy because of the claims experiences."
According to J.D. Power's 2022 auto claims study, repairable vehicle cycle times increased due to supply chain constraints, labor issues, and parts availability while the number of total loss settlements grew because of increased costs and limited inventory to choose from to replace the vehicles.
"A lot of bad things were happening around claims last year so not too much of a surprise that we're seeing 4 out of 10 agents saying, 'Yeah, I'm shopping my customers around more than I did two years ago and that's because of a claims experience,'" Crewdson said.
Surveyed agents said if more than one carrier had the same or similar prices and/or coverages they considered ease of interactions such as claims, customer service, and making policy changes as the deciding factors.
Overall agent satisfaction with insurers of both personal lines and commercial lines has reached an all-time high, surpassing 2022's record-setting score.
Specific to auto insurance, Auto-Owner Insurance ranked highest in personal and commercial line satisfaction. Personal scored 839 out of 1,000 followed by Erie Insurance (829) and Progressive (806). For a third consecutive year, its commercial lines scored 847 followed by Cincinnati Insurance (809) and The Hartford (792).
"Carriers are doing a great job of providing quality service to agents and it creates a huge competitive advantage," Crewdson said. "Agents are more willing to place business with a carrier when they are more satisfied with their experience. However, the uptick in agents shopping their clients' policies shows that rising premiums are the ultimate disruptor, threatening to upend even a strong existing relationship. That puts the onus on carriers to find ways to incentivize agents to stay by offering an experience that can justify these cost hikes."
Key findings from this year's study include:
Agent satisfaction surpassed a previous all-time high with the largest gains in personal lines seen in claims process and commission satisfaction. Commercial lines saw the largest gains in claims process and support and communication;
Service over incentives: When asked why agents place business with a specific insurer, ease of quoting (18% personal and 17% commercial) and risk appetite aligned with the agency (13% personal and 15% commercial) were the two most common responses;
Underwriting experience is more important for commercial lines (10%) than personal lines (5%). Commission and incentives (6% personal and 5% commercial) are among the least important factors; and
Agency alliance: Strength in numbers, "to a degree… the larger the alliance, the more satisfied agents are with insurers, with one glaring exception: the largest alliances ($50 million+ in revenue) are the least satisfied of all alliance groups (793 for personal lines and 755 for commercial lines) and agents are less satisfied than agents not in an alliance for commercial lines (765)."
For more information about the study, visit https://www.jdpower.com/business/insurance/independent-agent-satisfaction-study.
Images
Featured image credit: Suriya Phosri/iStock
Share This: