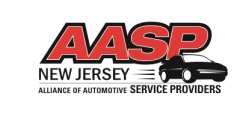 Former Alliance of Automotive Service Providers of New Jersey President Guy Citro has died, the alliance announced Friday.
Citro, who died in his sleep in late December, was 68. He had been hospitalized since late 2013 after several strokes.
Citro's death followed that of James Bryant, who along with AASP/NJ executive director Charles Bryant ran industry consulting firm Bryant Associates. Bryant died in mid December.
After Army service in Germany during the Vietnam War, Citro partnered with his father at Citro's Auto Body in Pompton Lakes, N.J. He managed the company until his illness.
In addition to his time as AASP/NJ president, Citro served as chairman for its Northeast Trade Show and had been inducted into its Hall of Fame.
"Guy was such a huge part of AASP/NJ's legacy that it's hard to put into words everything he meant to the association and the industry," President Jeff McDowell said in a statement.
McDowell called Citro "the moving force" responsible for the trade show's growth in the 1990s and a "central player" in last decade's merger of four trade associations into the current AASP/NJ.
"Guy Citro was a monumental figure in our association's history," McDowell said. "With the loss of Jimmy Bryant and now Guy, this has been a truly tragic month for AASP/NJ."
Citro is survived by his sons, Marc, Brian and Michael; mother, Mildred; sister, Mary Ann; and four grandchildren.
The family requests donations be made to the American Diabetes Association in lieu of flowers.
More on this topic:
Read Citro's full obituary here.
Read full AASP/NJ releases on Citro and Bryant.
Share This: