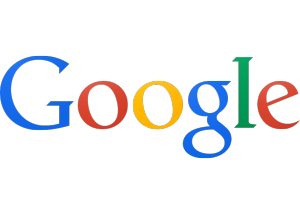 Analyst: Google might get into car insurance-shopping business
By on
Insurance
Forrester analyst Ellen Carney and the Wall Street Journal in its coverage of Carney's blog post, are speculating that Google could be bringing some combination of its United Kingdom Google Compare service and the company CoverHound to America.
Google Compare lets British drivers comparison-shop insurance for their autos, similar to travel sites like Expedia. According to Carney, something called Google Compare Auto Insurance Services Inc. is licensed to sell insurance in a majority of the states.
However, when that will happen could be up in the air. Carney wrote that Google Compare's California pilot program, slated for this month, might be pushed back to sometime this quarter.
Carney also pointed out that Meredith Stechbart, treasurer of the American Google Compare, is licensed to do business for CoverHound, another insurance comparison site, in California. She speculated that buying the Bay Area-based CoverHound would fast-track Google into the American insurance shopping market.
Google wouldn't comment to the Wall Street Journal. CoverHound insurance solutions President Greg Isaacs wouldn't give any details other than to say, "We haven't been acquired."
A price war from insurers within a Google comparison site or Walmart's partnership with AutoInsurance.com could seriously affect the collision repair industry.
(However, like the speculation about Google being behind schedule, the Walmart-AutoInsurance.com plan might be hitting snags — it's still not available in a lot of states months after its April announcement, and their somewhat sparse state coverage map hasn't even been updated to reflect a populous newcomer like Illinois.)
Walmart's April news release states the obvious — "Your coverage decisions can have a big impact on how much you pay for your policy — deductibles, optional coverage and liability limits will all affect your premium" — but it's worth noting the possible impact of that sentence on both shops and consumers.
Shops
Drivers with high-deductible, low-coverage policies mean less business for shops as customers' damage grows uncovered and they opt to avoid repairs within those higher deductibles.
Byteback Group managing director Jon Parker gave a bleak picture in an April 2014 FenderBender column of what Google Compare and its competitors have wrought in the U.K.:
"Fewer people will claim when they have a collision because they suddenly realize that they have a $1,500 deductible, and it's unaffordable. This means fewer repairs being carried out. The smaller, more profitable work is being taken away, and the statistics we witness show annual claims percentages down in about five years from 14 percent to just 8 percent—almost half of the work being repaired under the (direct repair program) model."
Sixty-five percent of insurance is bought through these sites in the U.K., Parker wrote in April 2014, and premiums fell 40 percent. That hits the wallet of the insurers, which respond.
"This typically means significant internal staff culling and, inevitably, a squeeze on the supply chain—that's you," Parker wrote.
In addition to yielding lower billable charges to insurers, the comparision sites caused British insurers to take more of an interest in the repair process itself, Parker wrote. Repairers must therefore add more front-office staff or hours to interact with the insurers, according to Parker.
Consumers
Having a policy with slimmed down coverage and a high deductible might save you money in the short term and meet the state minimum, but those savings could end up vaporizing if something happens to your car and it's all out-of-pocket for you. If you don't have much money, coming up with $1,500 to meet the deductible could be a bigger problem than paying a little more each month for a lower deductible.
The other issue is that you might not understand what you've actually bought. Unlike an airline seat or an item on Google Shopping, an insurance policy is inherently personal — taking into effect what you've done, what the insurer thinks you're going to do, and what you and they think might happen to you. And that doesn't event get into the insurer's broader business strategy (advertising, customer service costs, etc.) besides its actuarial risk models. Picking a $120/month policy from one company compared to a $130 one at another might give you a wildly different experience and lead to frustrating situations for both you and your mechanic as you discover what you thought was covered wasn't.
Forbes contributor Laura Shin has an excellent, in-depth piece exploring this topic further for consumers. Read it here. 
Consumers might also want to check out another interesting take on the potential Google move by Forbes contributor Tim Worstall.
More information:
"Is Google Buying CoverHound? The Curious Case Of The California Insurance License"
Forrester, Jan. 7, 2015
"Rise of the Price Comparison Site"
FenderBender, April 2014
Share This: