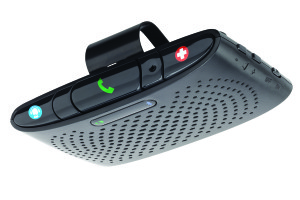 Verizon will get into the connected car business with Verizon Vehicle, the company announced Tuesday at the North American International Auto Show.
It'll cost $15 a month and work with any car made since 1996, according to Verizon and CNET.
It'll allow drivers to get roadside assistance and give hotel discounts, services that AAA and OnStar already provide (OnStar's so far have been directly tied to Priceline, though.) It also offers stolen-vehicle and emergency assistance as well as repair discounts.
It also offers to connect customers with live mechanics to discuss issues with their cars as well as provide some diagnostic information in advance — your battery health, for example, or notices that it's been 3,000-5,000 miles and you should change your oil. Of interest to mechanics — it offers estimates of what fixing that "check engine light" issue should cost.
Here is video of the announcement (which about a third of the way has a humorously stilted exchange between Verizon Telematics president Erik Goldman and pro racer Will Power):
"As one of the largest communications companies in the world, we are dedicated to providing consumers with innovative technology solutions that connect people, solve challenges and inspire change," Goldman said in a statement. "Verizon Vehicle is a unique and truly holistic aftermarket solution available to over 200 million vehicles on the road today. It affords millions of drivers the power of knowing when things aren't working well, potentially before a breakdown occurs — fostering a safer, smarter and more economical way to drive and maintain a vehicle."
Goldman also also seemed to take a shot at AAA in his news release:
"And while even the best technology can't prevent every breakdown, the service modernizes the traditional roadside assistance offerings which, for the most part, haven't been updated in 50 years," he said in a statement.
Verizon Vehicle has what you'd probably expect: an OBD reader that plugs into the diagnostic port and another OnStar-looking gadget that clips to the visor and allows a driver to connect to various services. It also has an app and can deliver updates through other methods as well.
Verizon expects to sell the technology by spring and spread it to Verizon stores across the country later this year.
Share This: