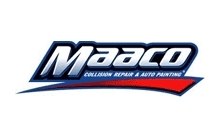 MAACO announced Tuesday that it would launch a new marketing campaign with their famous tagline, "Uh-oh, better get MAACO."
The phrase debuted in 1981. The new campaign will be handled by Red Tettemer + Partners. The company, which has 450 body shop franchises, also said it has a new app and shop look.
"By tapping into something that is so iconic, we can leverage years of brand equity while engaging customers with modern humor," MAACO chief marketing officer Artemio Garza said in a statement. "We hear it on the streets from the more than 20 million customers that have turned to us for paint and collision repairs, Uh-Oh, Better Get Maaco will always be a part of our roots."
The company is returning to the slogan after what the New York Times reported was a shift away from that approach in 2013.
Based on its YouTube channel, the company rolled it out at least a couple of weeks ago with a clip of Santa delivering the line. An ad was posted about a week ago:
Share This: