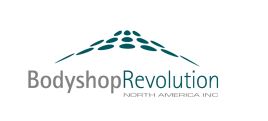 Wisconsin shop praises paint tech from U.S. newcomer Bodyshop Revolution
By on
Technology
Bodyshop Revolution, which started operations in the U.S. last year, received high marks for its system of gas-catalytic drying robots and panel tools from adopter from Waukesha, Wis.-based Marshall Auto Body, according to a Bodyshop Revolution news release.
"The equipment works exactly as advertised and we're saving half the time on drying fillers and paint," Marshall Auto Body President Aaron Marshall said in a statement. "Flashing of the waterborne base coat is dramatically better and we do not have the expense of quick drying clears."
The company, part of the United Kingdom-based Byteback Group, says its technology can cut cycle time 60 percent "guaranteed," dry paint in less than a minute, and reduce part replacement by 40 percent.
The 12,000-square foot Marshall Auto Body has 22 employees and uses waterborne paint.
"Shops will see not only a big reduction in natural gas usage but also a significant drop in electricity as you are cutting booth cycles in half," Bodyshop Revolution North America president Patrick O'Neill said in a statement.
The company plans to install its technology in other shops in Minnesota, North Dakota and Pennsylvania.
Share This: