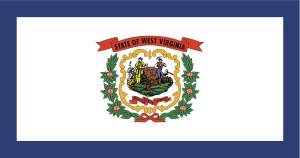 The Automotive Recyclers Association on Friday praised the dismissal of a case against Saint Albans, W.Va.-based Greg Chandler's Frame & Body for using recycled original equipment manufacturer parts.
The case was dismissed Monday by Kanawha Circuit Judge Charles King, the Charleston Daily Mail reported.
"I feel vindicated," Chandler said told the Daily Mail. "We never did anything deceptive with customers. I was accused of it and it was put on TV. It was humiliating. Today, there's a court order saying I never did anything wrong."
The West Virginia Supreme Court of Appeals in June 2014 said that using recycled or salvage OEM parts did not violate the Automotive Crash Parts Act or Consumer Credit and Protection Act and kicked the case back to the circuit court, which in 2012 had ruled in favor of former Attorney General Darrell McGraw. McGraw sued the body shop and Liberty Mutual Insurance Company in 2011.
The Crash Parts Act requires collision repair shops and insurers to tell customers if they're using aftermarket parts and get their consent in writing to do so.
But the Supreme Court found in 2014 that recycled OEM parts were different (as the industry could tell you) than aftermarket ones. It even praised the body shop and insurer for saving the customer money by using the recycled parts.
Obviously, the preference in the collision repair industry is to use brand new OEM components. However, it's certainly a victory that a shop won't be penalized in West Virginia for using "pre-owned" OEM parts if that's what an insurer requires. It's also good for repairers to have had a higher-level court formally articulate the distinction between recycled OEM parts and aftermarket ones the next time something like this come up. (It's probably still best to keep the customer posted on what you're installing, though, to avoid the hassle of a lawsuit or a misinformed TV "I-team" down the road.)
"Together, these ruling are a significant step forward for the professional automotive recycling industry and the increased utilization of genuine, recycled OEM parts," said ARA CEO Michael Wilson in response to the circuit court's ruling. "ARA applauds the West Virginia courts for recognizing the value of recycled OEM parts to automotive consumers, collision repairers and insurance companies, and for supporting the demonstrated role of professional automotive recyclers in today's automotive marketplace."
Share This: