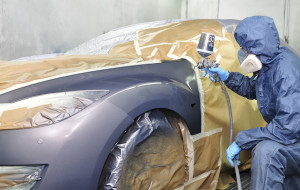 The Automotive Service Association praised AudaExplore Jan. 9 for making data on refinish times available.
AudaExplore said it didn't have partial panel data or figures for more obscure repairs, but it offered the following stats on its all-inclusive refinish times to the association:
Preparation: 43.6 percent
Administration: 19.1 percent
Cleanup, final steps: 16.1 percent
Application: 8.6 percent
Mix: 6.6 percent
5.9 percent: Flash
"We appreciate the leadership position that AudaExplore has taken to assist the industry in resolving the long-standing issue of arbitrarily reducing refinish times on repaired panels. This is more commonly referred to as blend within a panel or zone refinish,"ASA President Dan Risley said in a statement.
AudaExplore noted that "zone refinish" costs ranged all over the place — from a quarter of a full panel cost to more than two and a half times it, and it couldn't offer a formula for them now.
"Over the years, we have had requests from insurers and repairers alike regarding the breakdown of real-world refinish times," AudaExplore industry relations vice president Rick Tuuri said in a statement. "AudaExplore has probably conducted more refinish studies than any other entity, except possibly the paint companies themselves, as result of both our North American studies as well as those conducted in our global markets. We are happy to be able to shed some much-needed light on this topic for the benefit of everyone in the industry."
The ASA is trying to figure out how insurance carriers estimate zone refinish time, as ASA estimates show payments dropping by 5 to 70 percent, even though the smaller area can actually take more time and materials to refinish. (Something AudaExplore's huge spread of results indicates.)
Share This: