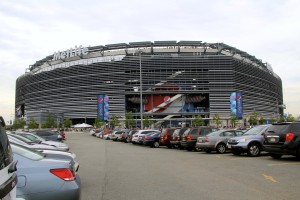 It can be good PR to sponsor a local rec-league or Little League team, and customers might identify with a body shop who proudly flies the colors of the local professional sports team.
But based on a new Insurance Institute for Highway Safety Highway Loss Data Institute study, it might truly be better for business when the local NFL team loses.
The data institute found a statistically significant increase in collision claims in ZIP codes around a stadium on days where the home team lost or tied.
The data refers to where the vehicle was "garaged," and not the actual crash site, according to the institute.
"Nevertheless, the pattern of increased claim frequency on home game days is probably connected to higher traffic volumes around the stadiums on those days," the institute said.
Claims were up 9.4 percent on days where the home team lost or tied in town; they also were up 3.2 percent on days with a home game win (though that one isn't statistically significant and could be just the result of chance).
"The game day effect was much more pronounced at some stadiums than at others," institute Vice President Matt Moore said in a statement. "This may point to differences in policing and traffic management strategies, which could present opportunities for improvement."
Until then, this stat should ease the pain of losing for shop owners who are rabid home-team fans.
More information:
"Home team loss boosts claim rates around NFL stadiums, HLDI finds"
Highway Loss Data Institute, Jan. 20, 2015
Featured image: A July 19, 2014, view of MetLife Arenain Seacaucus, N.J.,  from the parking lot facing the Pepsi Gate on a hazy summer day. (ErimacGroup/iStock Editorial/Thinkstock file)
Share This: