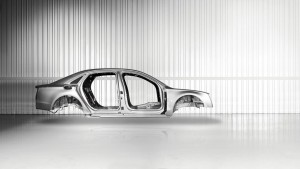 The Aluminum Association has released a couple of ambitious manuals, one of which might be required reading for any body shop.
The update to the Aluminum Automotive Manual, written together with the European Aluminum Association, examines a variety of joining techniques. A final chapter on arc welding is still in progress, but there's plenty to read while you wait.
Here are the chapters:
Also, for anyone looking at getting out of collision repair and into structural aluminum design, the 10th edition of the Aluminum Design Manual was released Wednesday. The automotive manual is free — send the associations a thank-you note for that one! — but the design manual is $335-$395.
Repairer Driven News will take a closer look at the collaboration and manual soon. Continue to check the site for updates.
Featured image: Audi is one of the automakers using aluminum bodies. (Provided by Audi)
Share This: